A black widow spider bite has sent a Massachusetts girl to a hospital emergency room, WCVB-TV reported.
Kristine Donovan noticed that her 5-year-old daughter Kailyn had a small bruise on her knee. At first, it seemed to be a bug bite—and not from a venomous spider.
Later, school officials called to say that Kailyn had a fever, taking her to a doctor. They discovered it was a black widow spider bite before sending her to the emergency room.
"They knew it was a spider bite," Donovan told WCVB. "They didn't know what spider bite, so they gave her some antibiotics."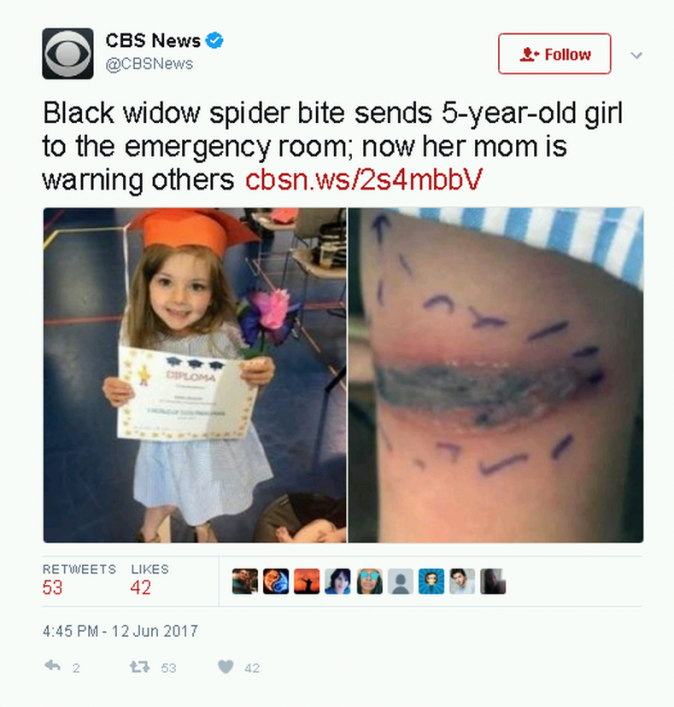 But that didn't work, either. An infectious disease doctor noted that what bit her was a black widow spider.
"I didn't know what to say," said Josh Donovan, the girl's dad. "It's not something you would expect, especially in Massachusetts. I've never seen it."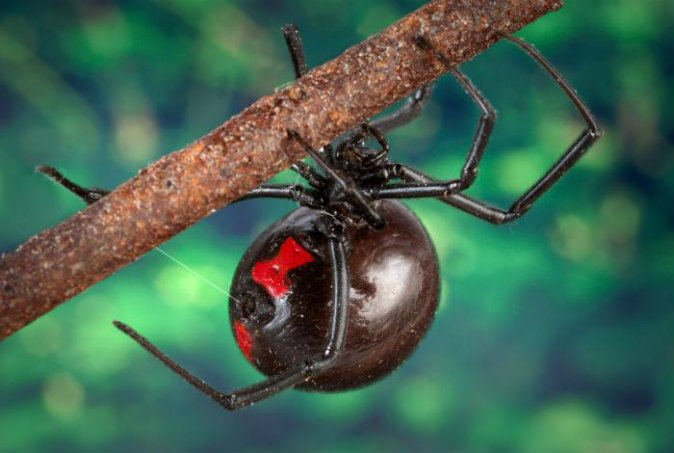 The mark on the girl's leg was venom from the spider. If the girl's treatment was delayed, the consequences could have been fatal.
"She never felt it bite her," Donovan told CBS Boston. "It could have been in her jeans in the location where it bit her, we just don't know."
William Durbin, who is the pediatric infectious diseases specialist treating Kailyn at UMass Memorial Medical Center, told the Boston Globe: "She had a very distinctive bite, which was very scary for her parents and of course the doctors, too."
Some 2,000 people in the United States are bitten by black widows each year. Deaths, however, are rare, according to the National Institutes of Health. Deaths among young children and the elderly are most common.
"She's happier now that we're not in the hospital," Donovan was quoted by CBS as saying. "It doesn't seem to bother her. She looks at it, she doesn't think it's gross, so I try not to make a big deal out of it, to make her nervous or anything."
Black widows aren't common in the U.S. Northeast. They're mostly found on the West Coast and Southern U.S.