No matter what your feelings are about the military, we all have to acknowledge the great personal sacrifices the men and women in uniform make for their country. Some, tragically, even lose their lives to protect their families, friends, and nation.
That was why what happened to one young boy, who only wanted to honor his brother's service, started a tidal wave of support.
On the day after 9/11 of this year, 11-year-old Isaiah Picklesimer of North Carolina decided he was going to wear a naval uniform to school to show support for his brother. But his touching dedication did not move everyone in the way you might expect. Instead, he was bullied and ridiculed for his appearance, some even calling him "a joke."
However, young Isaiah persevered — and his commitment and loyalty were rewarded not only with unexpected gifts, but also an incredibly touching surprise.
Isaiah's older brother was in the Navy when Isaiah came up with a touching tribute to his service.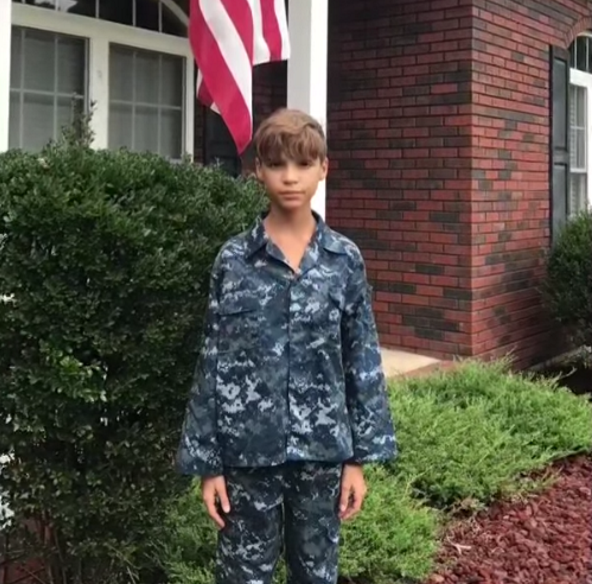 Isaiah missed his older brother. The two were close, and Isaiah looked up to him as any younger brother would. But his elder brother was in the navy and about to be deployed overseas. Because of their deep affection, Isaiah wanted to do something to show his support.
On the day after the anniversary of 9/11, he came up with an idea; he would wear some navy fatigues to school in solidarity with his brother.
"I missed my brother," Isaiah said according to WCNC. "I wanted to wear that to support [him]."
But the kids at school were not that understanding. In fact, all they saw was an opportunity to ridicule young Isaiah.
"They started bullying me. Saying … that I was 'a joke.'"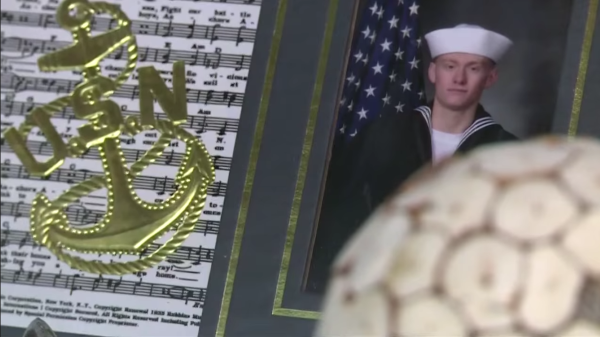 "They started bullying me," Isaiah said. "Saying that my uniform was 'pajamas,' that I was 'a joke.'"
Isaiah was, understandably, deeply saddened by this cruel treatment.
"'You don't understand,' I said, 'I'm trying to support my brother,'" Isaiah told the bullies.
But they would not relent, and the young boy was further ridiculed for his appearance.
Although Isaiah was ridiculed by some of his classmates, others decided to take a stand with him.

Not all the kids were cruel. After Isaiah's friend and neighbor, seventh grader Nate Mills, heard about what was going on, he felt a deep compulsion to act.
"I didn't like that," Nate said. "The way he was bullied like that. Middle school is just … I don't know, it's hard."
Nate then dusted off his grandfather's old army uniform and wore it in solidarity with Isaiah.
Other friends did the same, and soon a small group of them were wearing military fatigues to school.
Isaiah's story soon reached the local naval office in North Carolina.

Support for Isaiah's dedication to his brother did not end there, though. Soon, a local naval office got word of Isaiah's story, and they acted swiftly. They invited Isaiah to a 'pinning' ceremony and presented Isaiah with a gift.
"That made me feel awesome," Isaiah said, according to WCNC.
But, there was one more surprise for the young boy: his older brother, who was awaiting deployment, was granted permission to drive seven-hours to visit his brother at a school dance.
"I've got ya, I'm here now," Isaiah's brother said.
"He was willing to go through peer pressure and still do what he felt in his heart to do."

Isaiah was thrilled by his brother's surprise visit, but despite the gifts he earned, it was his commitment and loyalty that made this story all the more special.
"He was willing to go through peer pressure and still do what he felt in his heart to do," Isaiah's mother said according to WCNC.
Indeed, Isaiah will not stop there—both him and Nate have decided to continue honoring America's servicemen and women by wearing their uniforms every Friday.
Watch the full story below: