Daniel Dowty of Grafton, Wisconsin was proud to have become a certified firefighter in January. As a high school senior and the youngest member of the Grafton Fire Department, he was looking forward to making a difference and saving lives.
When Dowty isn't busy fulfilling his firefighter duties or in school, the motivated student can also be found volunteering, singing, and working at a retail store.
His fellow firefighters have nothing but words of praise for him.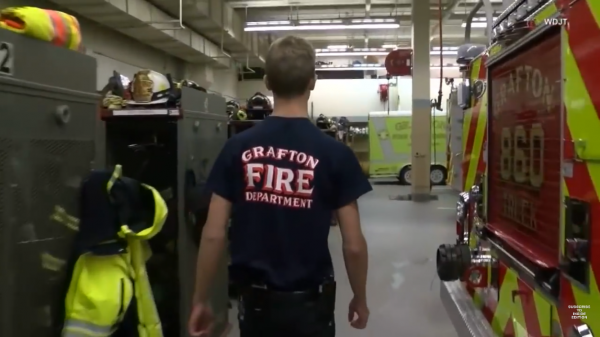 "Daniel does a very good job around here," Bill Rice, who works with Dowty as the Fire Chief, said to Inside Edition. "And he's an exceptional individual."
Dowty has already proven himself as a competent firefighter due to an incident that occurred earlier this year. It took place while he was working at his part-time job at Shopko—when the student noticed a commotion in the store.
"He was working in the storage room when he heard some commotion, maybe somebody falling," Rice shared.
"He went over to check, and noticed it was a co-worker who collapsed."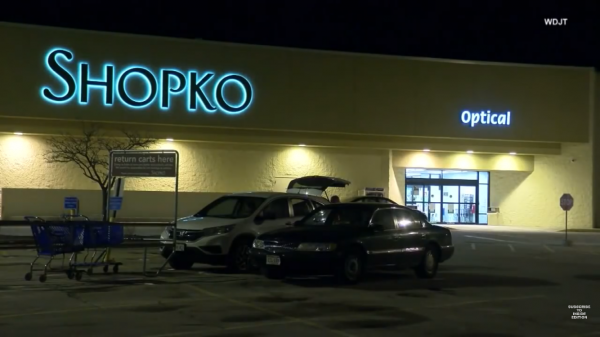 Dowty knew he had to step in. He approached the co-worker and started assessing the situation.
The co-worker had no pulse and wasn't breathing.
True to his training, Dowty began administering CPR. Working quickly until an ambulance could arrive, he said everyone in the store was pulling for him to succeed.
"It was weird for a change just because the fact that my store manager was back there, the pharmacist, all these bigger people, and they're looking [to] me for guidance," Dowty explained.
Thanks in part to Dowty's efforts, the co-worker ended up surviving.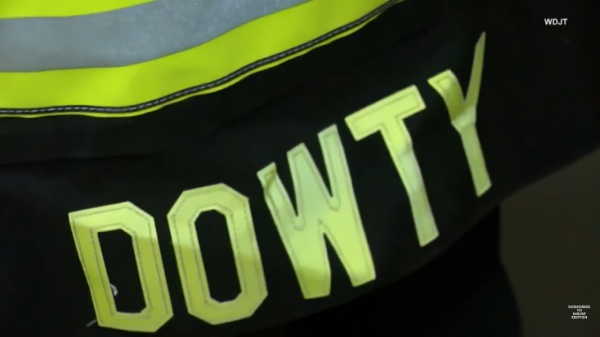 The individual was taken to a hospital, and has since made a recovery.
"When you look at the survival rates of people who are pulseless, non-breathing, early CPR is the key to reviving those people," Rice explained. "In this case, Daniel was able to provide early CPR, and that's why he made a difference."
Dowty's training as a firefighter resulted in him saving a life.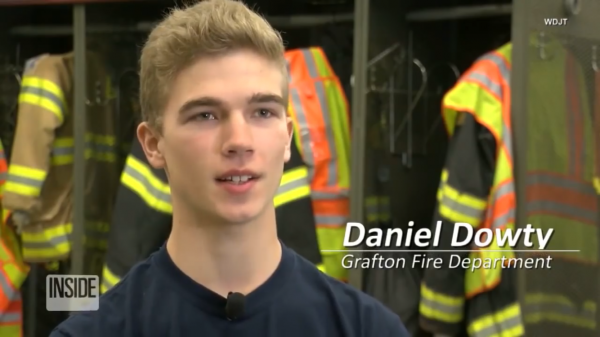 Dowty plans to finish up high school and then move on to college at the University of Wisconsin, where has plans to study in the field of natural resources.
In the meantime, Dowty is committed to continuing his firefighting work. Having contributed to the efforts of the fire department since he was roughly 14, he hopes in the future to one day be able to pursue the career full-time.
Learn more in the video below: