With St. Patrick's Day just around the corner, it's time to make some festive treats that will satisfy your sweet tooth and feel like they've found their pot of gold! Here are five delightful desserts to celebrate St. Patty's Day.
1. Shamrock Patties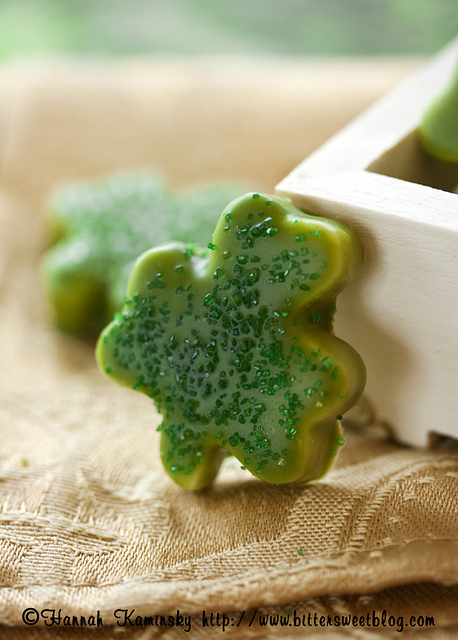 Sweet, refreshing, and strongly minty, these soft patties are the green cousins to the typically chocolate-covered mint fondants.
For the recipe, click here.
2. Pistachio Cheesecake

If you love cheesecake, then this pistachio twist to the classic dessert is a perfect sweet treat to impress your guests with.
For the recipe, click here.
3. Vanilla Cupcakes With Green 'Lucky Charms Cereal Milk' Frosting Topped With Lucky Charms

This cupcake will remind you of your childhood days of your first encounter with Lucky Charms, and the Irish tradition of St. Patrick's Day. This easy to make dessert is a perfect treat for kids.
For the recipe, click here.
4. Chocolate Coated Strawberries Covered With Bright Green Luster and Sparkle

If you are looking for a last minute dessert this St. Patrick's day, this three ingredients dessert is your best bet. It is going to add a little sparkle and dazzle to your party. It's green and sparkly!
For the recipe, click here.
5. Pistachio Ice Cream Truffles

These glorious green gems couldn't be simpler to prepare, and are the prefect offering for a party of any size. The creamy emerald interiors are sophisticated enough to suit the most discerning palates, while the shatteringly crisp chocolate coating adds sweetness and whimsy that is sure to appeal to a younger generation of food critics in training.
For the recipe, click here.
Happy St. Patrick's Day!