With New Yorkers always being on the run, it was only a matter of time that someone would come up with a self-service coffee shop with customizable options without having to wait for a barista.
Coffee veteran and owner Jamie Rogers said in a press release, "Throughout my years working with coffee shops I've noticed two big inadequacies – quality and efficiency. Bustler is breaking the mold of the traditional coffee shop model, offering a solution by putting control in the hands of guests without sacrificing quality and overall experience."
Bustler Coffee, opened on Nov. 23, has opened a first location in Manhattan serving hot and cold brews on tap, small-batch roasted expresso—tap the button, wait 30 seconds, and voilà—as well as blended frozen coffees. Housemade natural simply syrups are available as well various milk options (almond, soy, Hudson Valley Fresh milk). Sweet and savory pastries and lunch options range from $4 to $9.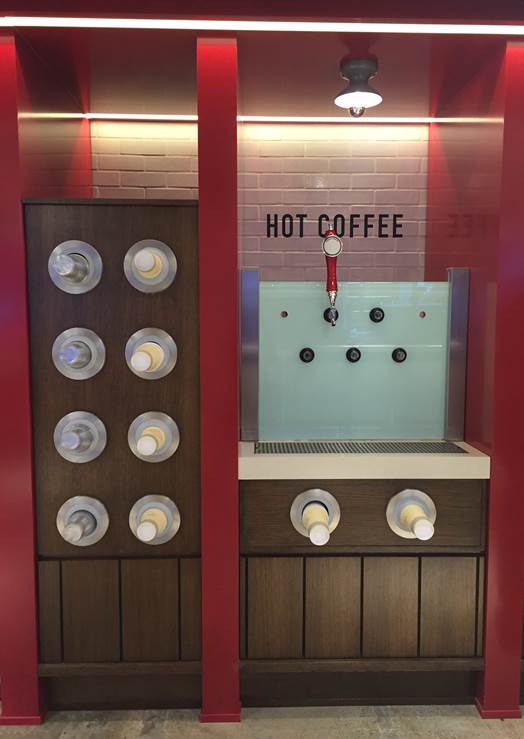 Different colors of coffee cups correspond to different price points, so you can check out more quickly.
Should you want to stop and smell the roses, though, seating is also available. Open daily 7 a.m.-7 p.m.
Bustler Coffee
485 Madison (corner of 52nd Street and Madison)
www.bustlercoffee.com