Who can resist a surprise visit? Certainly not Alshon Jeffery, American football star for the Philadelphia Eagles, after he received a charming letter from a second-grade fan.
Abigail Johnson, who attends school in West Chester, Pennsylvania, penned the following heartwarming note:
Dear Alshon Jeffery,
I am a huge Eagles fan. When I watched the play last night I was crying. It's okay to lose a game. You don't always have to win a game. We couldn't have won the Super Bowl last year without you. I think you are an awesome player no matter what. It takes lots of practice and courage to catch a ball. I think you are a good athlete. I love you! My whole family was rooting for you. Don't give up on playing football. Keep practicing, don't get mad easily. I know you can do it. We all know you are a good player.
Love,
Abigail.
Dear @TheWorldof_AJ, our second grade daughter is a huge fan and wrote you a letter in school yesterday. @Eagles #FlyEaglesFly #Eagles 🦅🦅 pic.twitter.com/N3bx7xLlQl

— Raymond Johnson (@RaymondJ17) January 15, 2019
Alshon responded in the only appropriate way; he threw on a smart suit and hot-footed all the way to Abigail's elementary school. It was "such a special moment," wrote one attendee.
Alshon Jeffery is exactly who you think he is: the best.After Abigail wrote Alshon a touching letter following Sunday's game, he stopped by her class for a surprise visit. #FlyEaglesFly
The football player may have felt in need of a boost after missing a catch in his team's recent divisional round game, resulting in a loss to the New Orleans Saints. However, the Eagles fan base has treated the disappointing miss fairly, not chastising Alshon too harshly for the slip-up.
He is a well-loved and talented player who has earned his reputation over two solid years of play, earning outstanding career statistics.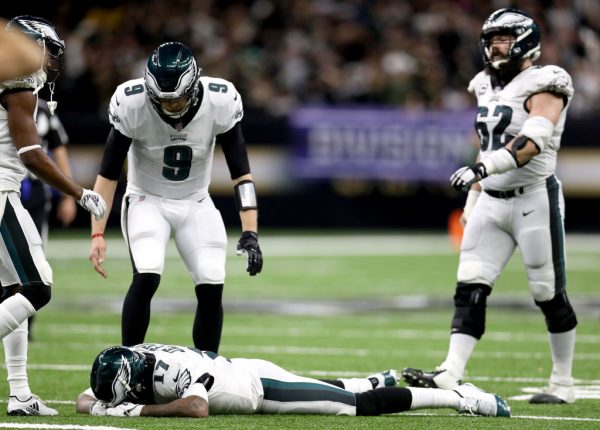 Alshon, 28 years old and originally hailing from South Carolina, admitted that he was crushed by his error on the pitch. His teammates were supportive, however. Even the Philly fans, who have a reputation for being cutthroat, have supported him.
Keeping his head held high, Alshon attended a mid-week Sixers game and witnessed their win against the Minnesota Timberwolves. The football star received a standing ovation and later took time to pose for selfies with fans on the court.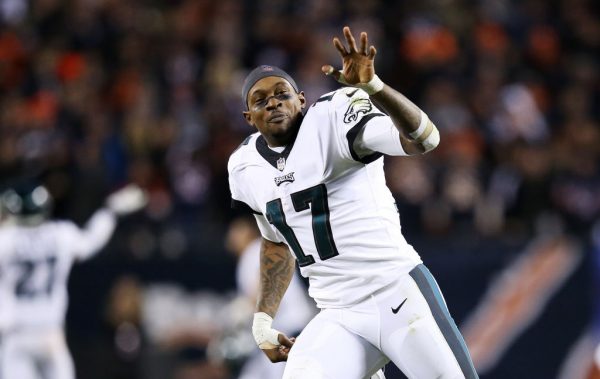 Alshon Jeffery finished the football season with an outstanding record, including six touchdowns. It's also worthy of note that he played the entire Saints game with cracked ribs. Yes, you heard us—cracked ribs.
A wonderful day for Abigail and her classmates as the @Eagles' Alshon Jeffrey made a surprise visit to thank them for their kind letters of encouragement. Special thanks to Kristy Sevag and Jamie Apody from @6abc for making this a reality. #Eagles #FlyEaglesFly pic.twitter.com/7taNJFYPrW

— Meghan Johnson (@MeghanJ0608) January 17, 2019
The sporting star clearly still has time for his fans, and it's doubtful that Abigail will forget Alshon's surprise visit any time soon.
Buzzing with excitement on social media, Abigail's dad, Raymond, told the world: "Our second grade daughter is a huge fan."
Abigail's handwritten missive went viral following the Eagles' loss, and fans rallied together in support of their beloved player. It seems everyone's a sucker for an adorable fan letter with a happy ending.
What do you think of Alshon's response to Abigail's letter? Have you ever written fan mail? Like, share, and tell us your own stories!
Watch the video below: