When people are looking for help they often turn to the internet. Some people choose Facebook, others choose Twitter, and then there is GoFundMe. Wayne Winters found help by walking miles with a sign.
When 74-year-old Winters needed to find a kidney for his wife, Deanne, who has stage 5 kidney failure, he did it the old-fashioned way—he walked around by the busy roads near his home in Farr West, Utah, with a huge sandwich board that read "Need kidney 4 wife."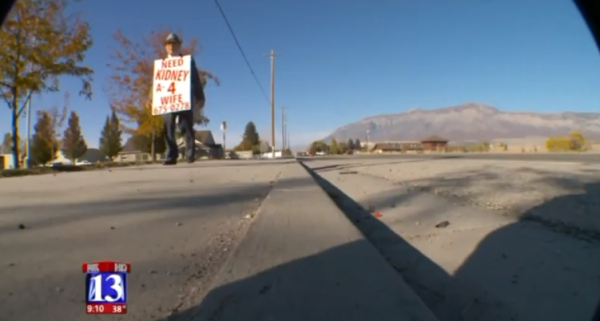 He got the idea after seeing online that another man had done the same thing and been successful. Deanne had been on the donation list for  two years and was on dialysis. Watching his wife of 26 years suffering was too much for Winters to bear.
"I didn't know what to do," he told Fox13 News. "I felt like I needed to do something."
After three days, local news picked up on his story, and soon his message was known around the country—and the world.
After Winters's walk of faith went viral, so many people stepped up with offers of help. His phone was filled with messages from people who were willing to help his wife find a donor.
"Between 7–800 [calls], it filled my phone up," he said. "I'm sitting here with this full phone."
Three weeks later, he got the call he'd been waiting for: his wife has been matched with a kidney donor.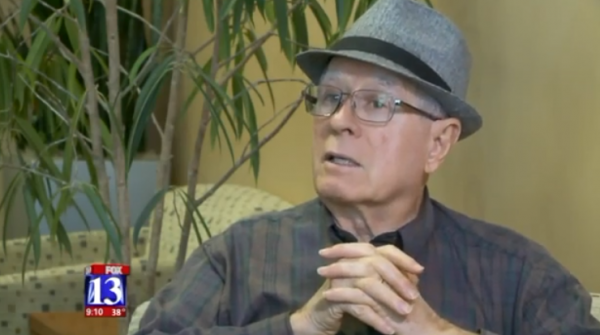 "We have a kidney for you, get down here," Winters told Fox13 News, explaining the phone call he'd been waiting for.
"I was just so overwhelmed. I didn't know what to think."
The kidney was donated by someone who sadly passed away, but through their generous gift will hopefully give new life to Deanne.
"If she can have a good five years that would be awesome," Winters said.
The journey is not over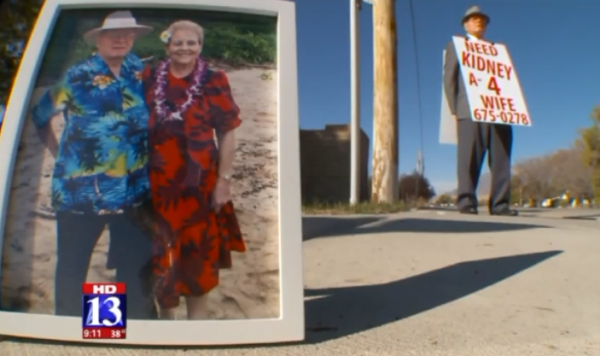 Though "operation get wife a kidney was successful," he is not done. Hoping to start a "kidney revolution," and will continue to walk the sidewalks with his sign, helping others in need of a kidney.
"I will spend part of my days walking with my sign to see how many I can get," Winters said.
"Think about it, we could start a kidney revolution, and that would be so great."