For parents of a young child, there's nothing worse than seeing their beloved baby suffering and not knowing what the cause is. One moment, the baby appears to be fine, and the next, their life's on the line.
This is what happened to baby Collin, a toddler from the small town of Atoka, Tennessee, northeast of Memphis. One day, Collin was running around, playing hide and seek with his father, Dillon. As his mom, Stephanie, said on The Doctors, "the next morning when I went to wake up Collin, he couldn't sit up."
That's when these parents' nightmare began.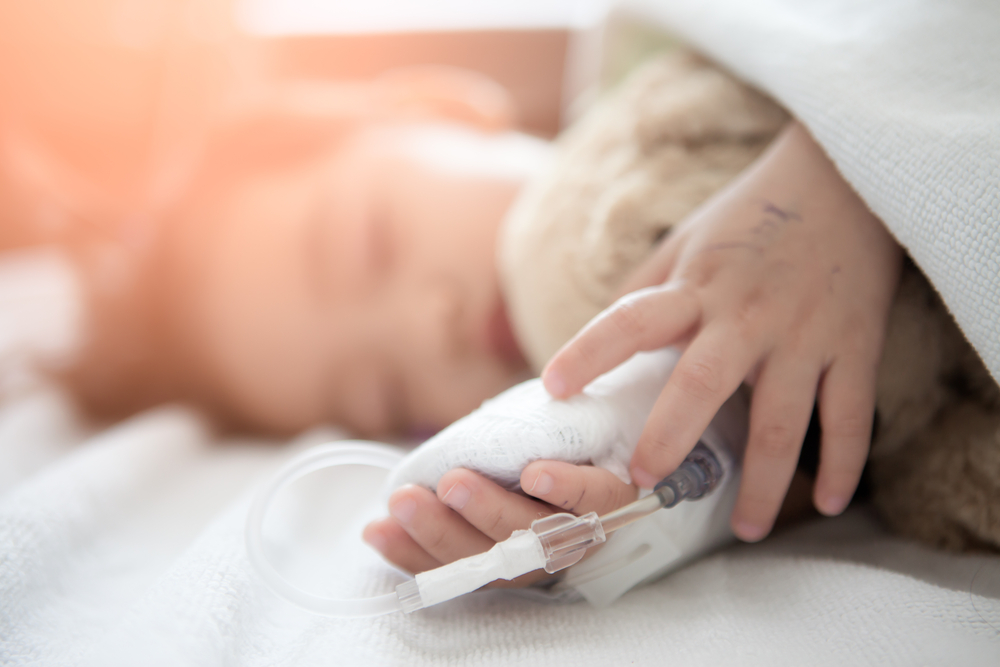 The only idea Collin's parents had about why he might be having medical troubles was a slight fall from the day before. "He did have a little cut on his eyebrow, but he was still having fun," dad Dillon said on The Doctors. But as his mom explained, for this active toddler, a small spill didn't seem like much to worry about. "He's had worse falls before so we didn't think [anything] about it."
However, when Stephanie repeatedly tried to wake Collin without much success, she knew something was badly wrong. "When I realized he couldn't walk, I called my husband." The couple rushed their baby to the local hospital, hoping to discover the cause of Collin's alarming symptoms.
The doctors at the local ER were looking for signs of concussion after the parents told them about Collin's fall. But his symptoms just didn't match up. First, Collin lost all sensation and movement in his legs, then as the day turned into night, he could no longer move his arms. As Collin sank into complete paralysis, his father recalls that "the only thing he could do was breathe."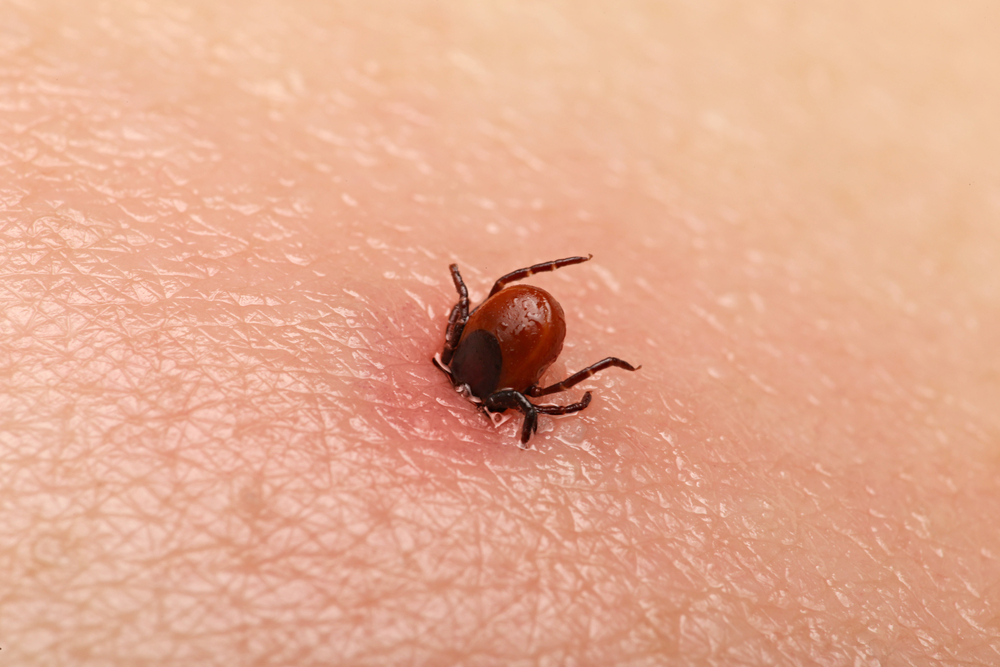 "He could not drink his bottle, he could not eat his food, he just laid [sic] there," Stephanie remembers. Then, things got really scary as his oxygen levels dropped. Little did Collin's parents know the cause of his condition had nothing to do with the fall the previous day but was much more likely due to what got on him when he was on the ground.
What they did know was that they needed more specialized care to discover what was causing Collin's physiological systems to slow and shut down, one by one. As Collin's parents went through the agony of seeing their toddler deteriorate before their eyes, they decided to take urgent action.
Leaving their small town, they had their baby transferred to Le Bonheur Children's Hospital in Memphis, where a team of infectious disease specialists desperately searched for the cause. "The doctors told us if we had been 30 minutes later, he would have gone into cardiac arrest," Stephanie says.
After their head-to-toe exam, they found a sneaky tick lodged just behind Collin's ear. They removed it and put him on antibiotics immediately. Within an hour, Collin started regaining sensation in his extremities and went on to make a full recovery.
As Travis Stork of The Doctors explained, this was a case of "tick paralysis" unrelated to the infectious diseases that people usually associated with ticks, such as Lyme disease and Rocky Mountain Spotted Fever.
This neurotoxin hangs out in their salivary glands," as Dr. Stork explained. "So while the tick is feeding, that neurotoxin gets into, in this case, Collin's blood and that leads to what we call an ascending paralysis, which initially starts with the legs and an inability to walk."
Dr. Stork commended the parents for having the courage and quickness of mind to transfer Collin when things were looking dire. "Obviously not every facility is equipped to deal with every problem. You really felt like Collin's life was in jeopardy."
As summer comes to an end, many people are enjoying the last bit of vacation before going back to work and back to school. Be sure to monitor yourselves and your children for tick bites after going out into the woods or any areas with tall grass. Quick action could save a life!