A lobbyist who was shot during a Wednesday morning congressional baseball practice is still in critical condition.
Matt Mika, the Tyson Foods lobbyist, was shot multiple times after a lone gunman opened fire at the Republican team's practice and will need additional surgeries, Politico reported Thursday night.
"He requires assistance to breathe and will need additional surgeries," his family said.
"We are grateful for the care he has received, from the first responders in the field to the world-class care here at the hospital," his family added. "We understand he is lucky to be alive and we owe it to these amazing individuals and Matt's fighting spirit and grit. Additionally, we want to thank the Capitol Police for their heroic actions to stop the shooter before he could hurt even more people."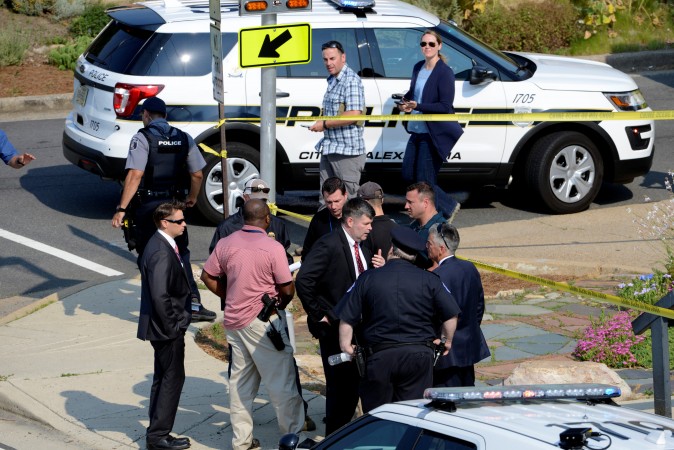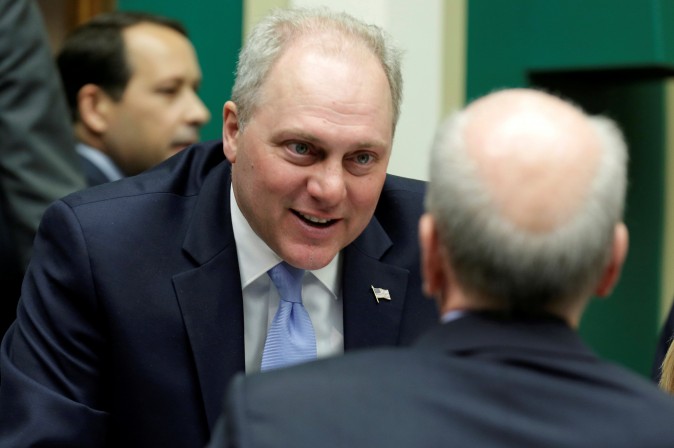 Four other people, including Republican Rep. Steve Scalise, were shot in the incident in Alexandria, Virginia.
Zack Barth, a legislative correspondent who works for the office of Rep. Roger Williams (R-Texas), and Capitol Police officers Crystal Griner and David Bailey were shot.
The gunman was shot to death in a shootout with police. It was reported that he had a high-powered rifle.
He was identified as James T. Hodgkinson, of Illinois. Bernie Sanders' campaign confirmed that he was a volunteer.
Charles Orear, 50, a restaurant manager from St. Louis, told the Washington Post in an interview Wednesday that he knew Hodgkinson, whom he described as a supporter of progressive politics but showed no signs he was violent.
"You've got to be kidding me," Orear said. "I met him on the Bernie trail in Iowa, worked with him in the Quad Cities area."
"He was this union tradesman, pretty stocky, and we stayed up talking politics," he added. "He was more on the really progressive side of things."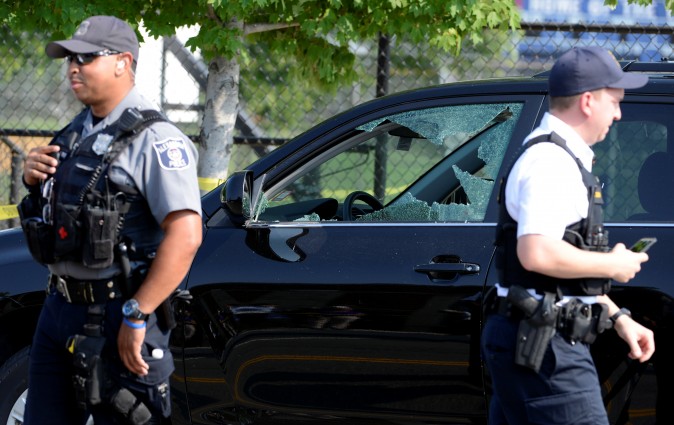 US Capitol Police said he used a 9 mm handgun and a 7.62-caliber rifle in the shooting. They said he obtained the weapons via legal means, Newsweek reported.
"Both were purchased by the shooter from federal firearms licensees," Capitol Police said in a statement. "We currently have no evidence to suggest that the purchases were not lawful."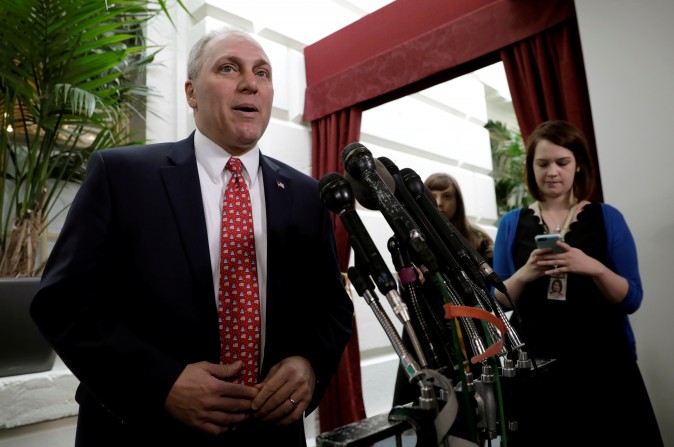 President Donald Trump visited Scalise in the hospital, describing what he saw.
"It's been much more difficult than people even thought at the time," Trump told reporters, adding that he visited one of the injured police officers.
Vice President Mike Pence also indicated that he visited Scalise at.