The latest ice cream shop in the Lower East Side, Soft Swerve features soft serve in unique Asian flavors like matcha, black sesame, and ube (purple yam). The black sesame ice cream is made with activated coconut charcoal and sesame paste from Yokkaichi, Japan, while the ube ice cream is made with real yams. Guests can choose to have them on a black chocolate or red cinnamon cone.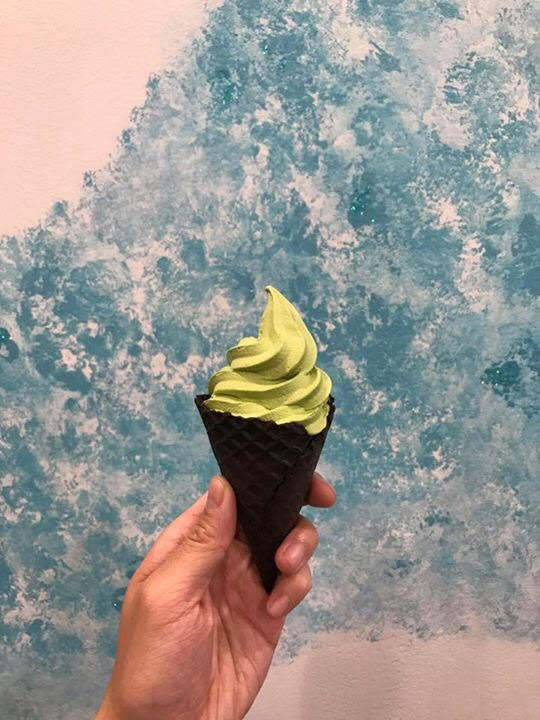 There's a plethora of toppings to choose from, including different breakfast cereals, mochi, coconut flakes, and syrups. You can also choose Soft Swerve's special concoctions, named after New York streets, like the Division Street (black sesame soft serve with Reese's puffs, mochi, and a chocolate drizzle) and the St. Marks Place (matcha soft serve, red bean paste, and mochi). Soft Swerve was conceived by Jason Liu and Michael Tsang, two childhood friends who grew up in Chinatown together.
Open Monday to Thursday, from 11 a.m. to 11 p.m., and Friday to Sunday, from 11 a.m. to midnight.
Soft Swerve
85B Allen St. (at Broome Street)
Lower East Side
646-288-2708
SoftSwerveNYC.com