For many, their wedding day is the happiest day of their lives. Although, for teachers, seeing their students grow up and improve where they were once struggling is incredible too. So imagine Liz's delight when she saw both of these things put together.
 As Liz the schoolteacher was getting married, the groom revealed a surprise involving her students.

Liz is a woman who absolutely loves her job. Working as a music and dance teacher at Jaykays Dance Company in Warwickshire, England, she gets great joy out of teaching her students and seeing them grow as performers.
That's why, in 2017, her then-fiancé Ollie knew he had to incorporate those students into their wedding.
As the couple was about to exchange wedding vows, attendants started whispering, looking back to see something odd in the balcony. That's when Ollie told Liz "I have a confession" suggesting she look up.
There she saw all of her students ready to give a performance. Liz immediately started to cry. Then, when they started singing A Thousand Years' by Christina Perri, Liz cried even harder.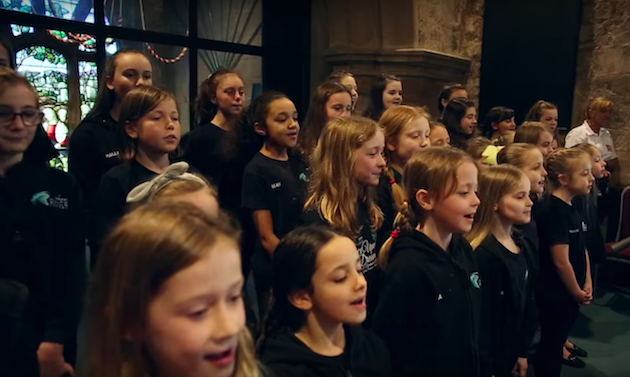 This had apparently been planned for some time with Ollie rehearsing with the students regularly to ensure it was perfected by the time of the big day.
"The children were amazing at keeping the surprise a secret!" a video of the event's description read.
That video received over 6 million views in just over a year. Clearly, a lot of people were impressed by the performance!
While it was Ollie who arranged the surprise, the students wouldn't have performed as well as they did were it not for Liz's teaching. They really do complement each other well, and I wish them many more happy years of marriage.