High school graduation sweeps across the United States every June. As scores of young people prepare for the next phase of their life, years of schooling culminate in a graduation ceremony.
Emotions run high, but few surprises manage to make their way into the traditional proceedings. On June 9 in Frisco, Texas, students at Plano Senior High were taken aback during a speech at their graduation ceremony.
Sef Scott lives with autism and rarely speaks in social situations.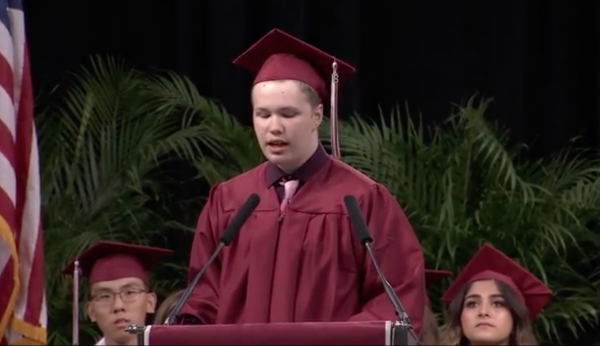 Scott said he typically chooses not to speak. As a student with autism and a social communication disorder, he often prefers to remain silent.
There was no reason to suspect the graduate would behave any differently at his graduation ceremony. Having gone through four years and speaking so little, few expected Scott to change his tune at the eleventh hour.
As it turns out, that's exactly what inspired him to do something he'd never done before. His mom and brother helped him plan each word of his speech, and gave him the confidence and encouragement to deliver it.
In front of a packed arena of students, family, and school staff, Scott took the podium to speak.
Scott courageously delivered a speech to an auditorium full of people.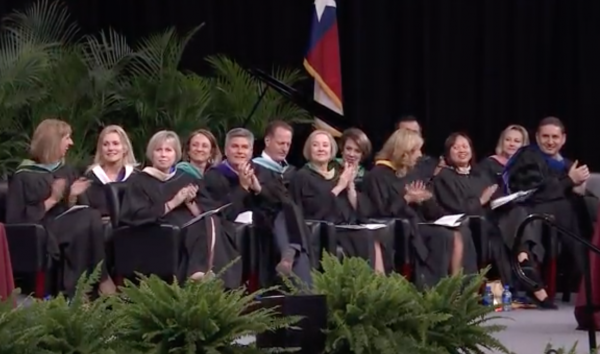 Scott was fully aware of how surprised his peers would be to find him standing at the podium delivering a speech. He addressed his challenges, and spoke thoughtfully about not being defined by them.
"I would imagine to the seniors that know who I am that it is entirely unexpected that I would be standing here giving a speech," Scott said during his speech, which was posted to the Plano Independent School District's YouTube channel.
"I have autism and a social communication disorder. While I have the vocabulary you do, and have the ability to physically produce spoken words, it is not a normal thing for me to electively speak."
His speech lasted a total of 6 minutes, and was peppered with applause and cheers from the audience of his peers.
Scott spoke from the heart, encouraging his fellow graduates to do the unexpected and defy expectations.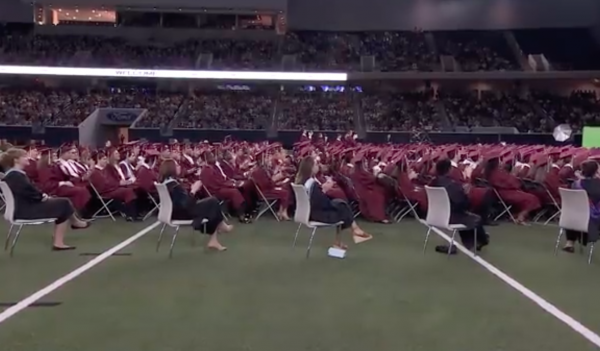 Scott said his brother inspired to make the speech. His brother is a brain tumor survivor and he frequently makes speeches to raise money for children's charities.
The newly graduated speaker blended encouragement with unexpected humor, at times making light of the expectations others have set for him.
"Yes, I have autism, but I am also a smart alec. Unexpected, right?"
With so many commencement speeches resembling each other in tone and content, Scott's address was refreshing and courageous.
"Are your next steps where you want to go?" he said. "Don't follow someone else's dreams … do the unexpected."