Pearl Harbor remains one of the greatest tragedies in American history.
The massive casualties inflicted upon Americans by the Japanese pushed the United States to enter World War II. There were no shortage of heroes who acted courageously in the face of unimaginable horror. One of those heroes is finally being honored properly.
Donald Stratton and Lauren Bruner were both on the USS Arizona when it was bombed, and they have led the effort to get Joe George a medal of honor. If it wasn't for George, they believe they would have been among those who perished in the flames.
Stratton and Bruner have led an effort to get Joe George official recognition for his acts of bravery during Pearl Harbor.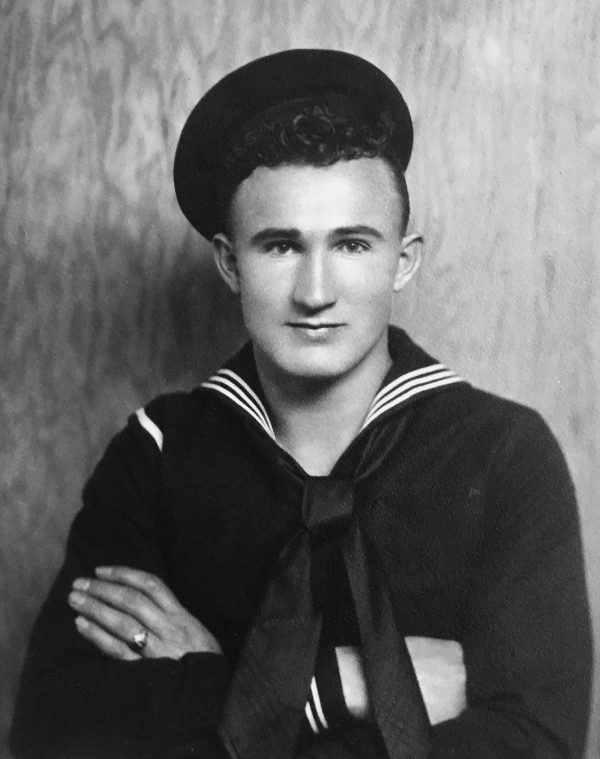 Amidst the the fiery chaos, Stratton and Bruner were both badly injured and thought they were going to die. They didn't see a way off the ship, which was quickly sinking, and their bodies had suffered massive amounts of trauma. Both had significant burns to their arms, backs, and faces.
That's when they spotted a maintenance ship performing rescues nearby. They rushed over, hoping that it wasn't too late. George spotted them, and began to use a rope to help them get aboard. His ship captain ordered him to forget about them as time was running out and he should save himself.
Fortunately for Stratton and Bruner, George ignored his captains orders.
George threw Stratton and Bruner a rope which they fastened to their sinking ship, scooting 75 yards with fire overhead and open ocean underneath them.
Dec. 7/1941 – A date which will live in infamy, Japanese planes attacked US Naval Base at Pearl Harbor. 2,403 killed, 1,178 injured, 18 ships damaged or sunk & 350 planes damaged or desroyed. pic.twitter.com/eIlsGUiw7D

— Today In History (@TodayThatWas) December 7, 2017
"As we got closer, he was standing there nodding his head yelling, 'You can make it! You can make it! You can make it!'" Stratton said in a phone interview to the LA Times. 
Stratton and Bruner, along with four other other sailors who were all on the Arizona, made it to safety thanks to his heroism.
For 76 years, what Joe George did went unrecognized. Those he saved knew him as a hero, so did his family, but he never received the official acclaim he deserved. It seemed the day would never come. Stratton and Bruner had been lobbying since 2002 to get George officially recognized, but found little success.
It wasn't until the 75th anniversary of the fateful day that they met Matt Previts, a man who would champion their cause from the inside.
Matt Previts is the officer in naval intelligence who really got the ball rolling in George's honor. Before long, Stratton and Bruner were meeting with the political bigwigs. After years of trying to properly thank the man who saved their life, they were vindicated.
"It went from a proposal to being personal," Previts said. "That was the moment. It was a real story, and I think everyone recognized Joe had acted heroically."
George was honored on December 7—the 76th anniversary of the Pearl Harbor bombing. His family were there in his honor, with George having passed away in 1996.
"It's about damn time," Bruner said.