PERTH, Australia—A retired ballet instructor cannot praise Shen Yun Performing Arts enough for offering an uplifting and feel-good experience.
Each year Shen Yun's  music, dance, and 3-D animated artwork draws Angela Hartley back to Perth's Regal Theatre, and the dance professional returned for the fourth time on Feb. 23, 2019.
"I just loved it, it was just beautiful, the music, the color of the costumes the graceful movements," she said. "I could just sit in the armchair and listen to that music, I just think I was in heaven."
New York-based Shen Yun's live orchestra combines musical instruments from both the East and West, and the Chinese erhu left her with a unique sensation.
"Everything about it you just can't find fault with it," Hartley said. "The music the orchestra [plays] makes you feel different, the live performance … that's just beautiful."
Hartley described watching Shen Yun as a wondrous experience.
"Just so uplifting, you've got to feel good when you come," she said."I just wish I was young again and that I could move in a similar fashion, because it is beautiful being able to dance like that … I just can't praise it enough."
She also loved Shen Yun's portrayal of 5,000 years of Chinese civilization through classical Chinese dance.
"I think we should all experience a different culture from our own, it's just beautiful, it's timeless," Hartley said. "I doesn't matter how many years ago you saw it or into the future, it is always going to be the same, it's beautiful, just so graceful."
A key message she drew from the performance was the importance of treating fellow human beings with dignity, regardless of their age, race, and beliefs.
"We should all be concentrating on making life better for everyone here," Hartley said. "We are all the same, we are all one family, we should treat each other well."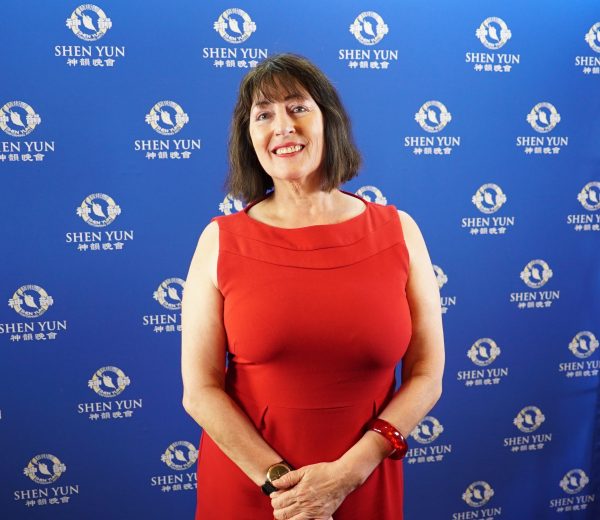 Mining commercial manager Wendy Baumann has seen many different multicultural performances, and believes Shen Yun is a high-caliber performance.
"[Shen Yun is] definitely a world-class show," she said.
"They're so dainty, the dancers, the women and the men," Baumann said. "I liked the arms, the long sleeves they had, and the way that they just moved them … it was lots of tumbling and all that."
Baumann also found educational value in the performance.
"I like that they took it from the very beginning, moved up through the dynasties and up to the present time," she said. Some of the contemporary stories dealt with the harsh reality of the suppression of traditional culture under the communist regime in China, but Baumann said the way Shen Yun had presented it, "I think it's something that needs to be seen and people need to know about it."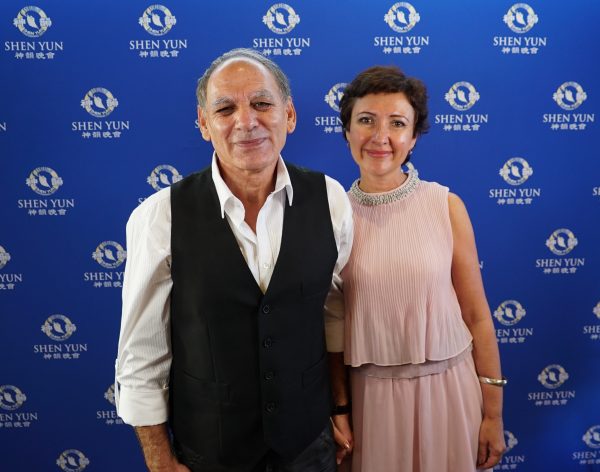 Private practice accountant George Fiorentino was amazed after watching Shen Yun. He found the 3-D animated backgrounds added an extra dimension to the stage.
"One minute you've got a human standing in front of you, next minute you've got a deity flying up in the air, and it was just impossible to pick from one moment to the next when it changes from human to a non-human figure and vice versa," he said. "People would disappear and, all of a sudden, they come back to life … the colors, the blending of characters was incredible."
Fiorentino also enjoyed watching stories unfold about several characters who had been injured and miraculously been healed.
"We had people been killed, we have people been brought back to life, we have people been persecuted for their belief, arrested, tortured, lost eye-sight and then divine beings give that person their sight back," he said. "I was certainly taken back, it was amazing."
He interpreted the miracles as a sign of hope even in the most dire of circumstances.
"There's always hope for those who are pressed," Fiorentino said. "I was totally taken back … I didn't even look up the word Shen Yun before I came, and it was great to hear what it actually meant, 'divine dance,' I was totally impressed."
His wife, mechanical engineer Elen Kalashnineikova, echoed this view and was grateful for the opportunity to see Shen Yun. "I was in heaven, yes, absolutely yes, it's beautiful," she said. "I'm so happy, I say thank you [to] my husband for bringing me here."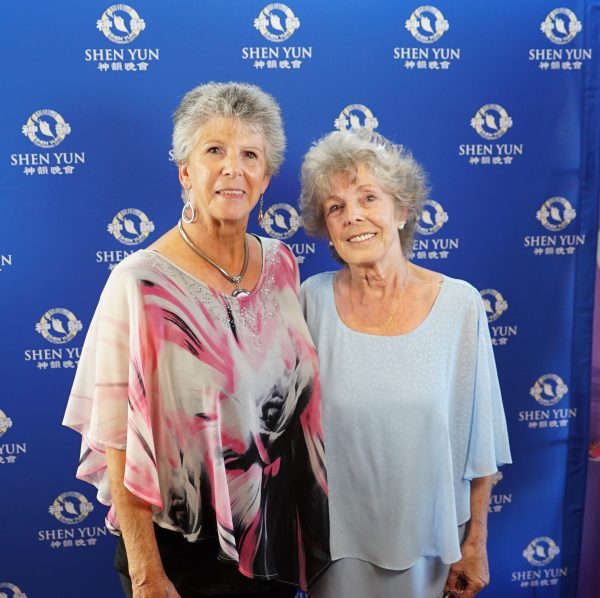 Retired psychotherapist Linda Thomas, who usually lives in England, found the performance to be so spectacular she had already booked to see Shen Yun again when it tours the United Kingdom.
"I'm here on holiday and this is a Christmas present from my sister, so it was a wonderful surprise, but I thought I've got it all to look forward to again when I get home, I'm really delighted," she said. "I thought the technology was really well-presented, how they kept jumping over and appearing on the screens, I thought that was quite unique."
Dee Regan, who works in the education sector, traveled 3.5 hours from Busselton to see the performance.
"It was well worth coming to see it, and I would really encourage other people to come and see it, cause it's lovely," she said. "[The dancing] really gave you a great feeling … it made you enjoy it all that much more, feeling that they were having a good time, it was lovely."
With reporting by NTD Television and Richard Szabo.
The Epoch Times considers Shen Yun Performing Arts the significant cultural event of our time and has covered audience reactions since the company's inception in 2006.
Perth, Australia
Shen Yun World Company