With the last of two performances in West Palm Beach, Florida, on April 25, Shen Yun Performing Arts concluded the Florida leg of its 2018 world tour, bringing 30 performances to eight Florida cities, including Miami, Fort Lauderdale, St. Petersburg, Orlando, Gainesville, Lakeland, and Venice, which is near Sarasota.
Due to high demand for tickets, extra seats were opened up at many of the venues, and extra shows were added in St. Petersburg. Lakeland, Venice, and St. Petersburg had sold-out shows. Of the ten performances in South Florida—in Miami, Fort Lauderdale, and West Palm Beach—nine performances were sold out.
Tickets for the Kravis Center in West Palm Beach were sold out weeks ahead of the performance. The theater opened all box seats and all originally blocked balcony seats. All those seats sold out for the April 24 evening performance.
Shen Yun, based in New York, first began performing in Florida in 2006, and each year since then has brought its all-new performances to the sunshine state. Many theatergoers have become ardent fans, seeing Shen Yun several years in a row.
"[Shen Yun] is one of the best shows I have ever seen. This is the fifth time. I go each year when they come to Tampa," said Vera Lvoff, an artist who saw this year's performance at the Mahaffey Theater in St. Petersburg.
Martha Hager, a lawyer and consultant who saw Shen Yun in Fort Lauderdale, said she has seen Shen Yun three times: "The skills of the dancers, the orchestra, the whole harmony, the whole combination is just amazing to me."

Wide Appeal
People from all walks of life, ethnicities, and ages enjoy Shen Yun and take away their own experiences of the performance.
Theatergoers rave about Shen Yun's unique orchestra that blends East and West, the remarkable vocal soloists, the moving song lyrics, the story-based Classical Chinese dances, as well as the ethnic and folk dances, the animated digital backdrop, the gorgeous costumes, the spiritual quality, and the energy they sense from the performances.
"Very entertaining. I think it's a performance that can appeal to many different people, not just dancers, not just people who like ballet. I think kids can appreciate it, husbands and wives and grandmas," said Nicole Guzman, a former dance teacher, who attended a performance in Fort Lauderdale.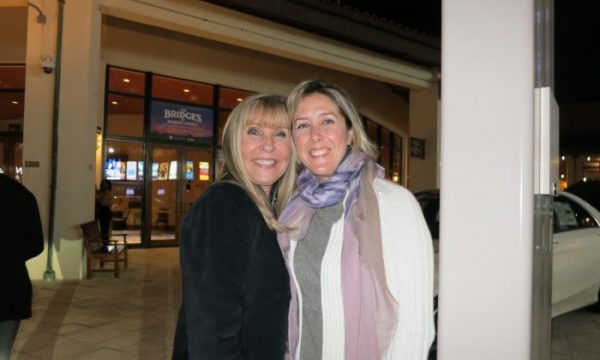 Dan Sprung, an American newspaper executive, saw Shen Yun in Gainesville, and said: "I think [my friends] should take all of their family, their parents, and their children together and go as a family [to see Shen Yun]."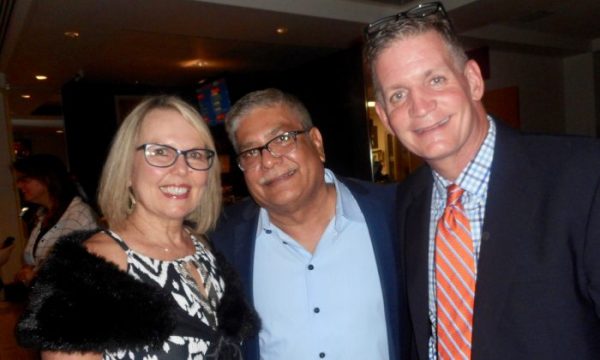 Rafael Poleo, a Venezuelan journalist and the owner of El Nuevo País and Zeta, saw Shen Yun in Miami: "It's very deep. … It has a lot of substance and also very fine humor. It has a deep concept of life that surpasses every spirituality, materiality, in good taste and [with] intelligence," Mr. Poleo said.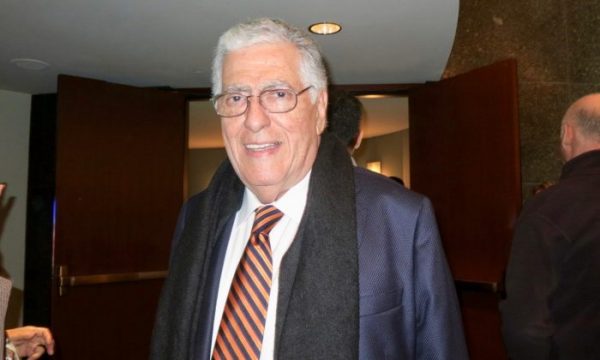 Aida Glatter-Gotz, an optometrist and business owner, said of the Gainesville performance: "I am from Albania, and I lived under a communist regime, so I understand. … The [dance story 'Unprecedented Crime'], where they took the husband and wife and separated them, brought me to tears because it's something that happened on a daily basis in my country."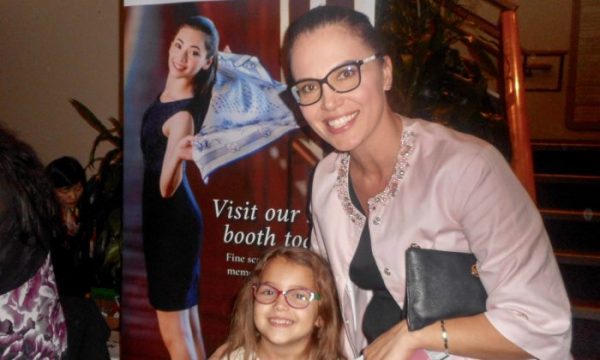 Positive Values
Many theatergoers comment on the goodness and positive values they perceive in Shen Yun.
Andrea Preisler, an actress and therapist, said: "It made me want to be a better person. … I would tell my friends to see Shen Yun because it is life-changing. You walk away feeling positive and like you want to help the world to be a better place."

"I feel just inspired to be a better person, I think, looking at myself inwardly and trying to bring that to my children and to my family," said Kristoffer Page, a business-development manager who saw Shen Yun in Fort Lauderdale.
Calm, Peaceful Feelings
Theatergoers also express appreciation for the feeling of serenity a Shen Yun performance brings them.
"It is a very peaceful performance, and I think all of the performers are in the same cloud of harmony, like the same dimension, and the whole performance transports us to that same place," Ms. Hager said of her Shen Yun experience.
Bernie Bulcourf, a psychologist who saw Shen Yun in Gainesville, said, "It makes me feel very peaceful and very positive about my fellow man."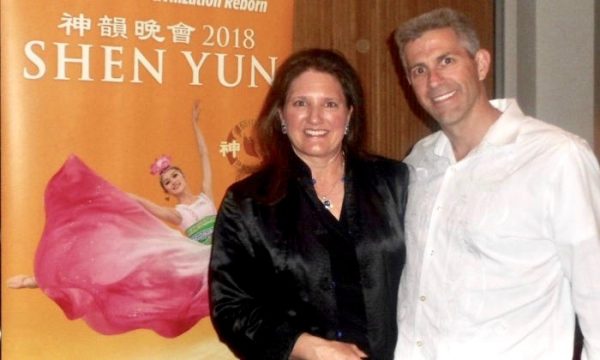 A Heavenly Experience
Shen Yun is a total experience, as many theatergoers have said. The music, the colors, the dances, the stories they tell, the energy transmitted from the stage, and the inner spirit of the performers all contribute to the spiritual quality of a Shen Yun performance.
According to the company's website, Shen Yun means "the beauty of heavenly beings dancing." Theatergoers often comment on the serene yet joyful energy they feel from the dancers and musicians.
Shen Yun performers practice Falun Dafa, also known as Falun Gong. This meditation discipline and self-improvement practice is rooted in traditional Chinese culture and is based on the principles of truthfulness, compassion, and tolerance. Thus, they follow ancient Chinese custom, whereby artists often practiced meditation and self-refinement, the program book states.
"I equally love that part where there was an interaction with the heavens and the earth, but I also loved the meaning of Shen Yun and how they explained that was the inner spirit that was coming out and being expressed, that it was a dance of the divine spirit. I thought that was wonderful," said Lee Ann Somers, a meditation teacher who saw Shen Yun in Fort Lauderdale.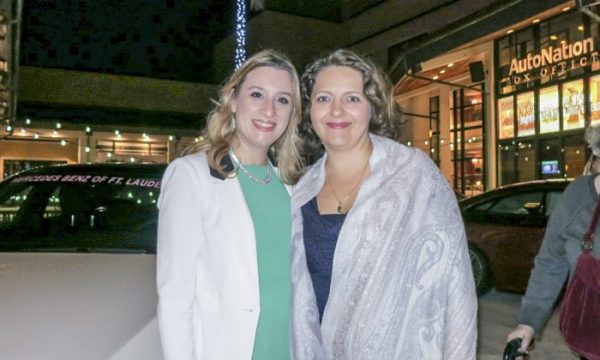 Joseph Gaudino, a bankruptcy specialist, put it this way: "[Shen Yun] brings us back to the truth of the matter: We are created by a divine creator, and we have forgotten that in our culture. … I think it inspires you to reflect on where we come from, where we are, where we are going and that we are spiritual beings, and we do answer to a creator." Mr. Gaudino attended a Gainesville performance.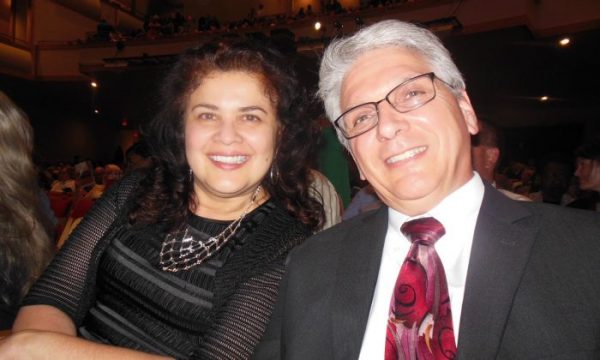 "A lot of modern values are leading us down the wrong path," said Eric Canto, owner of Integrity Homes, who also attended a Gainesville performance. "The message that I perceived was that it is time for us to get back to God. … I think that it is time to return to some more conservative and traditional God-based beliefs and values … compassion, for example."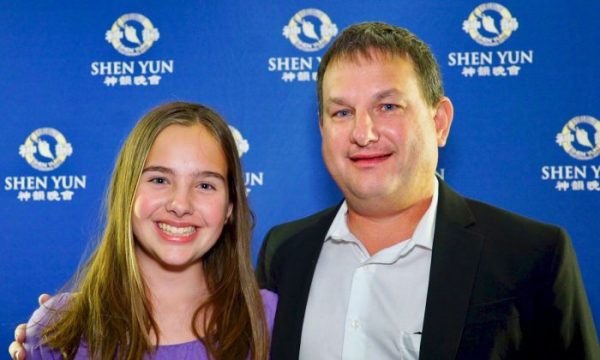 Jose Cisneros, a retired physician who saw Shen Yun at the Adrienne Arsht Center for the Performing Arts in Miami, had this to say about Shen Yun's spiritual quality: "Musically, you can sense the spirituality. It has a lot of elements of, how should I call it, divine spiritual origins.
"You can see in the lyrics and the dances. They all have an allegory to the spiritual, divine origin of man," Mr. Cisneros said.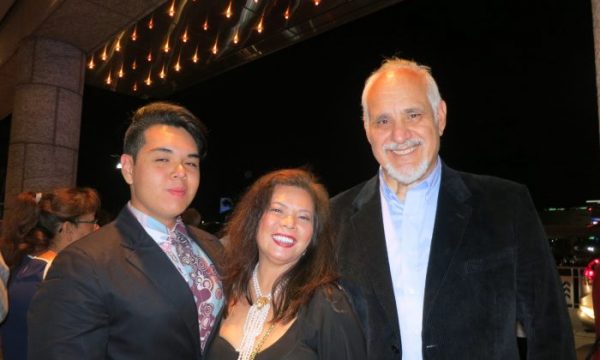 Alec Zemouli, a relationship manager for Bank of America, saw Shen Yun on Easter Sunday in Miami: "Today is Easter, and that was a good way to finish Easter with this wonderful performance with Shen Yun. …
"They sing about the old ways are the right ways, as … we have a divine origin, and we should go back to those ways, and not be [led] astray from God's message," Mr. Zemouli said.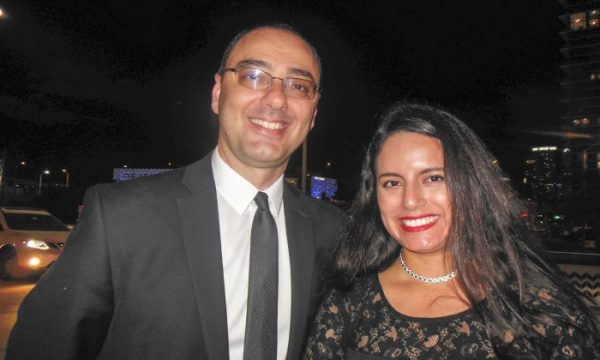 Artistic Perfection
People in the arts have high praise for Shen Yun's artistic mastery.
"I thought the choreography was great," said Ms. Guzman, the former dance teacher. "Their technique was great. We really enjoyed it. … I thought [the dancers] were immaculate," she said.
"It was absolutely beautiful, the dance, the acting, the instrument that's closest to the human voice [the 'erhu']," said Judith Williams, a professor of acting and directing at the University of Florida, in Gainesville. "I thought it was just magnificent."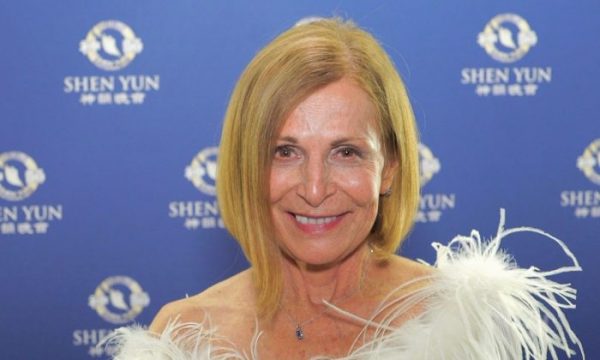 Julia Carpena Mannucci, a classical ballet teacher and director of JCS Ballet Academy, saw Shen Yun in Miami: "You can really feel from what they were dancing, what they were transmitting, all the feelings and what they went through—the pain, the sorrow, the happiness, the joy. They were really great getting that through [in] their dancing," she said.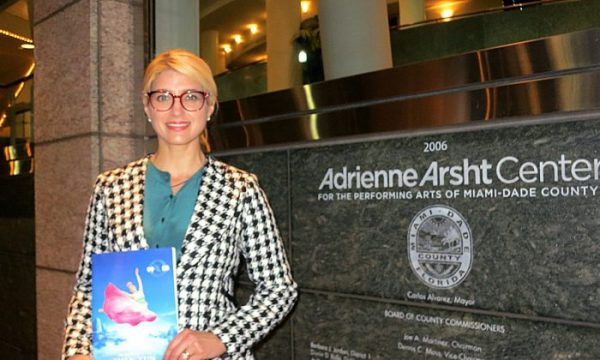 Many theatergoers are awe-struck by the soprano's performance. Allison Burns is a voice teacher and owns a voice and acting studio. "[The soprano] was amazing. She was literally pitch-perfect. It was beautiful," she said.
"She just resonated. … It gave me goose bumps. I have chills still. … Her placement was absolutely perfect. She was singing beautifully. Her resonance was perfect," Ms. Burns said after seeing Shen Yun in St. Petersburg.
Stunning Costumes
Costume designers are fascinated by Shen Yun's costumes—the fabric, the vivid colors, the designs, and how the costumes enhance the dances.
"I'm actually a costume designer. … I absolutely love the costumes. They were beautiful and very functional as well," Maria Hernandez said after seeing Shen Yun in Fort Lauderdale.
"It's just everything put together. It was absolutely beautiful. The fabrics were gorgeous. The way they moved with the actors and dancing—it was all just stunning," Ms. Hernandez said.
Life-Changing Experience
For some theatergoers, Shen Yun has been a life-changing experience.
Jennifer Nowak, a private consultant, said: "I hope that [Shen Yun] touches a lot of people the way it touched me. I think a lot of society is closed off to that spiritual lifting, but I think that if people came to see this, they would be changed forever."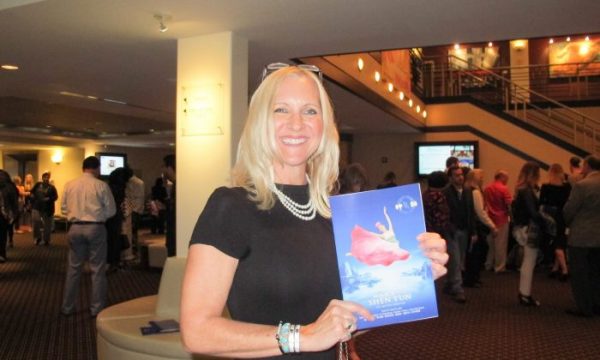 Every year, Shen Yun travels for about six months, performing in some 20 countries and 100 cities, according to the company's website.
Shen Yun continues its 2018 world tour with performances in eight cities in the United States through May 10, and engagements in five countries in Europe, as well as Mexico and Japan.
The Epoch Times considers Shen Yun Performing Arts the significant cultural event of our time and has covered audience reactions since the company's inception in 2006.