SAN JOSE, Calif.—Audience members in San Jose had an opportunity to see the ancient art form of classical Chinese dance on Dec. 29. The performance was part of the global tour of Shen Yun Performing Arts, the world's premier classical Chinese dance and music company.
Among the theatergoers was Otto Vejsada, SVP and engineering manager at Bank of America.
"It's absolutely breathtaking," he said of Shen Yun.
New York-based Shen Yun has the mission of reviving China's 5,000-year-old traditional culture through dance and music. Vejsada appreciated the chance to see this ancient culture.
"The tradition and 5,000 years of culture comes across," he said. "[The] energy is incredible. We're going to bring our kids to this as well. I have three sons. I think it's good for the kids, absolutely. It just opens up the world … the whole new culture."
According to Shen Yun's website, classical Chinese dance is thousands of years old and was enriched throughout the different dynasties. It is a comprehensive dance system that includes difficult flips and spins and aerial techniques.
"The training must be just insanely rigorous for this, because [of] the synchronicity of the whole movement, and I'm just wondering how long these folks have to train. … It must be incredibly hard," Vejsada said.
A live orchestra accompanies the dancers, performing original compositions with both Chinese and Western musical instruments. There are also instrumental and vocal solos.
"I'm just wondering how the music is written, and there's so many technical questions that I have," Vejsada said.
'Stunning'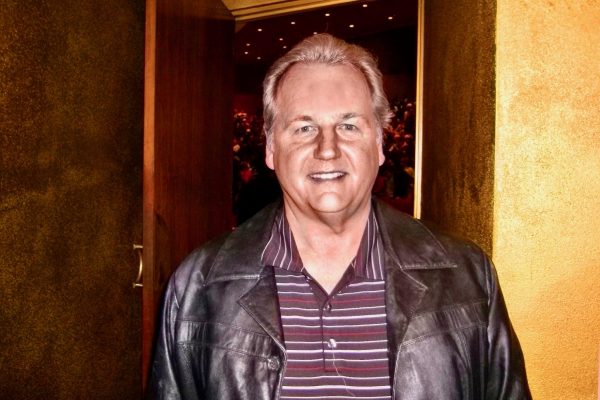 Robert Menkemeller, a professional real estate photographer, attended Shen Yun on the same day.
"It's fantastic. Great dancers," he said.
He enjoyed seeing the dancers' flipping and tumbling techniques, as well as their costumes from different Chinese regions and ethnic groups.
"Very beautiful motions and beautiful outfits," he said. "Very stunning, beautiful color, and incredible dancing."
Shen Yun includes classical Chinese dance pieces, ethnic and folk dances, and dances that tell stories and legends. Menkemeller was particularly amazed by "Porcelain in the Balance," a piece in which the performers balance porcelain vases on their heads as they dance with flowing movements.
The scenery for the dances is created using an animated backdrop that expands the stage with scenes from ancient times, modern China, and even heavenly realms.
Menkemeller said the backdrop was fantastic and had "very nice graphics … stunning views and beautiful designs."
Values and Respect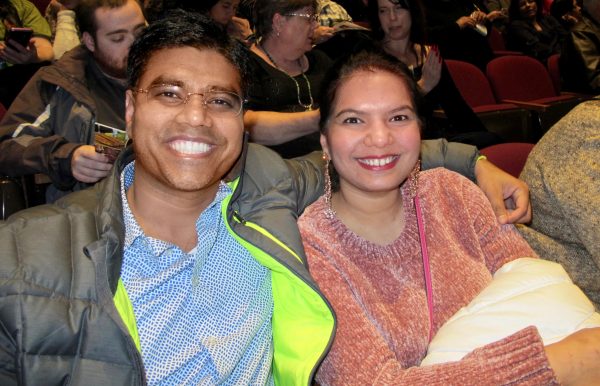 Dharmesh Verma, VP of an insurance service company, saw the performance with his wife. He commented on how difficult it is for a group of dancers to accomplish the kind of synchronization he saw in Shen Yun.
"They have really flexible bodies," he said. "They have the synchronization there, and they have also the flexibility in the body. So when they are doing a lot of jumps on the stage, they are not just jumping, they have a flow going on in the jumps."
He also appreciated the traditional culture and values in Shen Yun.
"This is something we love," he said.
Ancient Chinese culture placed great importance on moral values such as benevolence, faithfulness, and respect for heaven.
"It has a lot of value and a lot of respect, and that's what we've seen [in] this performance," Verma said.
With reporting by NTD Television, Lily Yu, Mary Mann, and Sally Appert.
The Epoch Times considers Shen Yun Performing Arts the significant cultural event of our time and has covered audience reactions since the company's inception in 2006.