GENEVA—Shen Yun Performing Arts, the world's premier classical Chinese dance and music company, started the European leg of its journey with three performances in beautiful Geneva starting on Feb. 26 to Feb. 28 at the Bâtiment des Forces Motrices.
Watching Shen Yun for a second consecutive year, film director and producer Anwar Kawadri was amazed by the production.
"I was impressed last year, but this is overwhelming. The actual relationship between the screen and the stage…such an artistic invention and innovation," Mr. Kawadri said, referring to Shen Yun's use of state-of-the-art animated backdrops.
Besides the dances and the artistry, the content of the performance was also something to cherish, for the filmmaker.
"The messages are very deep and very good, on a social, political, cultural, historical [level]—the whole thing."
New York-based Shen Yun has a mission to revive China's divinely inspired culture, and with its presentation of classical Chinese dance, an accompanying live orchestra, hundreds of handmade costumes, and animated digital backdrops, present this rich culture to audiences worldwide.
"I can see the audience is getting engaged with this show so much. I salute the company for what they have done, the director, all the … singers, dancers, the choreographers," Mr. Kawadri said.
Shen Yun 'a Show about Our Roots'
Banker Peter Stravides, who is originally from Greece, caught Shen Yun on its opening night. Coming from an ancient culture himself, Mr. Stravides said he could appreciate Shen Yun's portrayal of China's ancient culture.
"For me, when I say that this is a journey toward my youth, it is because at the same time I feel the Chinese culture. For me personally, this is a show about our roots that date back to over 5,000 years ago," he said.

Audience members Corinne Gleize, who works in real estate, and Claudine Hallier, a business coach, both enjoyed Shen Yun very much.
"I think it's very graceful, very nice," said Ms. Gleize.
Ms. Hallier enjoyed the spirituality in Chinese culture as presented by Shen Yun.
"I really have very strong spiritual beliefs with a Buddhist tendency, " Ms. Hallier said. "I already uphold those values at my work and training."
Ms. Gleize added that she could see themes of good versus evil, and the importance of doing positive things in life.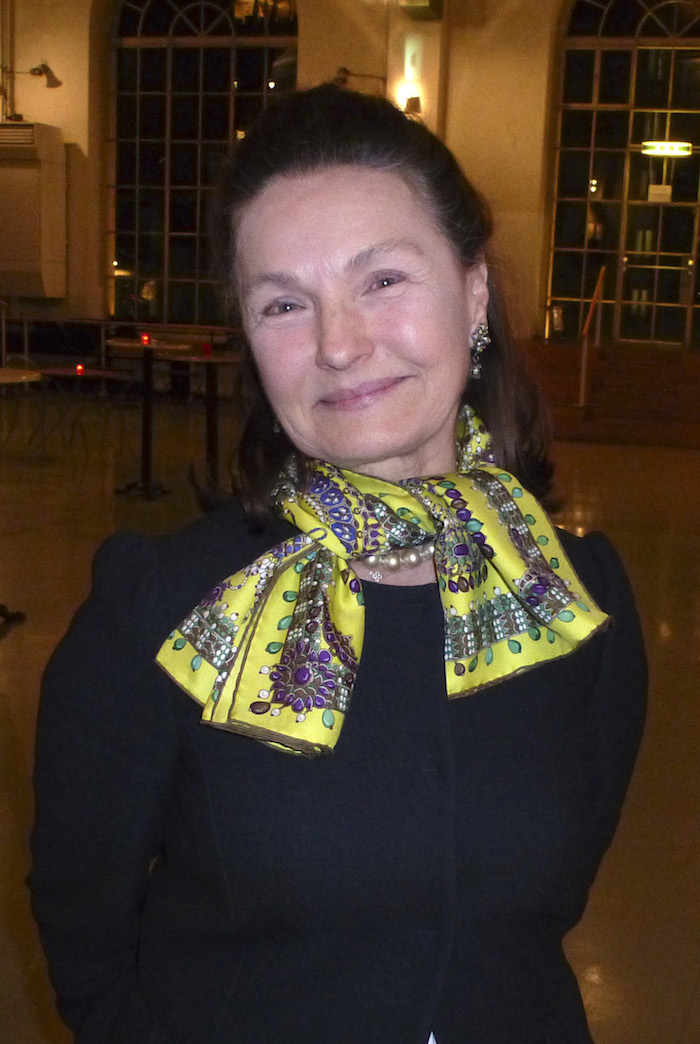 According to Shen Yun's website, the dance company's performances, presented in a the form of mini-dramas, showcase traditional Chinese principles such as benevolence and justice, propriety and wisdom, respect for heavens, and divine retribution.
"Originating from Confucianism, Buddhism, and Taoism, these ideals are the essence of traditional Chinese culture," reads the website.
Slavica Esnault Pelterie, a senior executive in finance, found Shen Yun unique. In her opinion, Shen Yun is rediscovering the ancient Chinese civilization.
"It's so rich and it's so beautiful," Ms. Pelter said about Shen Yun.
Reporting by Zhang Yue
New York-based Shen Yun Performing Arts has four touring companies that perform around the world. For more information, visit ShenYunPerformingArts.org.
Epoch Times considers Shen Yun Performing Arts the significant cultural event of our time. We have proudly covered audience reaction since Shen Yun's inception in 2006.