MELBOURNE, Australia—Shen Yun Performing Arts brought more than just a world-class performance to theatergoers at the Regent Theatre on Feb. 8—it brought forth messages of hope and a rediscovery of humanity's culture they felt would benefit the world.
Robert Sonnet, a print embellisher, resonated with the culture presented on stage, and described it as spiritual.
"I could feel it. It was like a spiritual thing that came across to me," Sonnet said. "The music is a divine thing as well and the arts, so I think this whole production really brought that out."
New York-based Shen Yun's mission is to revive 5,000 years of traditional Chinese culture, a culture believed to be divinely inspired. This culture was lost under communist rule in just recent decades.
"I think that show sort of gives us that kind of message, that the divinity will be restored greater than it is now," Sonnet said.
Sonnet appreciated the performers' skill level, as well as the costuming and orchestra, and believes that they performed with their hearts and souls.
"The performers were so exact and talented, and also they put their heart and soul into it, and you could see the joy on their faces as well," he said.
"So their joy that they experience came across to me, those experiences as well."
'It's very important for you to share to the world'
Gopal Swaminathan, owner of GK Chemsource, which imports and distributes industrial chemicals, believes that the real culture of China was displayed in the performance.
"I've been to China many times for business. … In China, if you go now, everything is very regimented. The state controls everything," Swaminathan said.
"This one … we are able to see the real culture."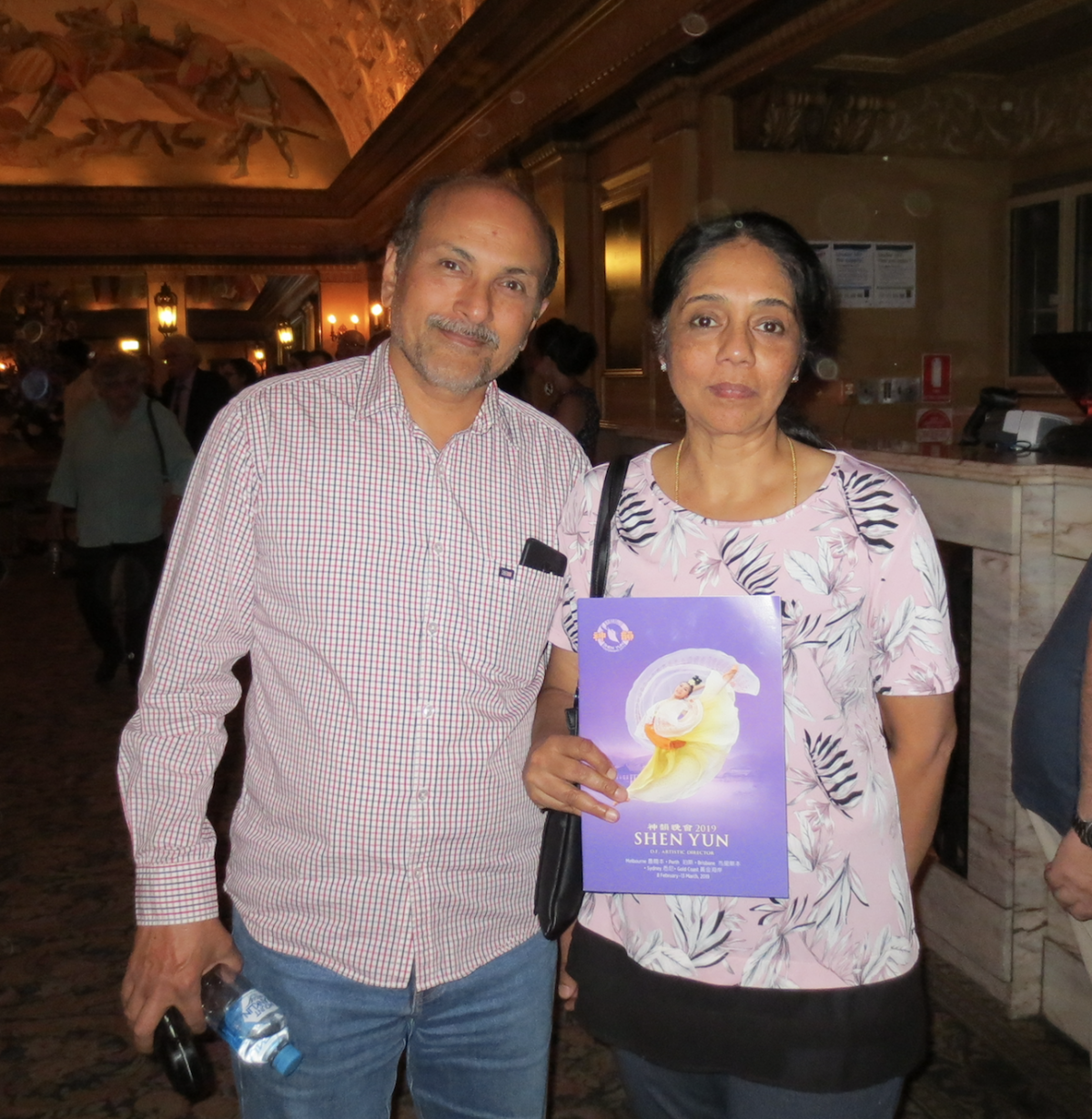 Swaminathan said the artists were fantastic and was impressed by their ability to synchronize.
"They're able to perform so nicely, any of the actions, delicate actions, they are able to do it in a synchronized fashion. Fantastic, great skill."
Swaminathan believes that people should understand that what is in communist China is not the real China, and that China's culture is rich and spans thousands of years. He felt Shen Yun was successful in presenting this truth.
"So it's very important for you to share to the world," he said.
With reporting by NTD Television, Lucy Liu, and Henry Jom.
The Epoch Times considers Shen Yun Performing Arts the significant cultural event of our time and has covered audience reactions since the company's inception in 2006.
Melbourne, Australia
Shen Yun World Company