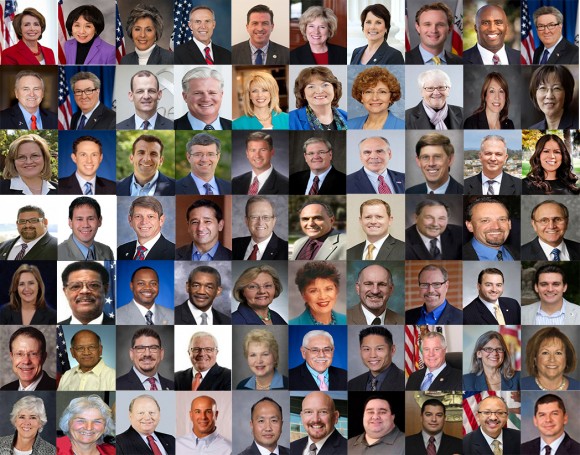 Democratic leader Nancy Pelosi joined three other members of congress and 66 other elected officials from the San Francisco area in welcoming Shen Yun Performing arts to San Francisco. The company whose mission is to revive China's traditional culture will offer nine performances Dec 31 – Jan 8 at the War Memorial Opera House.
"I am delighted to welcome you back to San Francisco to celebrate your 10th anniversary and to mesmerize audiences with your spectacular performances." writes Democratic Leader Nancy Pelosi. "Your mission to revive traditional Chinese dance and music enhances our knowledge and appreciation of China's ancient and sweeping cultural history", continues Ms. Pelosi's letter.
"Thank you for your dedication to promoting cultural diversity and understanding over the past decade", writes Congresswoman Anna Eshoo (CA 18th District). Jared Huffman(CA 2nd District) and Doris Matsui (CA 6th District) also wrote welcome letters.
Shen Yun has also received welcome letters or proclamations from: three California state senators; six state assemblymen; mayors, vice mayors, and councilmembers from several San Francisco Bay Area cities and county boards of supervisors.
Shen Yun will also perform four shows at the Center for the Peforming Arts in San Jose Jan. 13-15, three shows in Sacramento Jan. 10-11 and two shows in Fresno Dec 27-28.
A selection of the letters follow.
democratic-leader_nancy-pelosi
doris-matsui_u-s-house-of-representatives_6th-district_california

andy-vidak_senator_14th-district_california
jim-nielsen_senator_4th-district_california
beth-gaines_assemblymember_6th-district_california
james-gallagher_assemblymember_3rd-district_california
jim-cooper_assemblymember_9th-district_california
ken-cooley_-assemblymember-8th-district_california
kevin-mccarty_assemblymember_7th-district_california
kevin-mullin_speaker-pro-tempore_22nd-district_california

contra_costa_county_resolution
candace-andersen-contra-costa-county-board-of-supervisors
alameda-county-president-1st-district
letter-of-support-for-shen-yun_from-alameda-county-board-of-supervisor-d3-wilma-chan
proclamation-from-san-mateo-county-the-board-of-supervisors
sacramento-county-board-of-supervisors-and-board-chair-roberta-macglashan
santa-clara-county-supervisor_district-2nd_cindy-chavez
yolo-county-board-of-supervisor-jim-provenza