Ice Skating Coach: Had No Idea Shen Yun 'Would Be So Good'
April 9, 2014 12:29 am Last Updated: April 11, 2014 12:35 am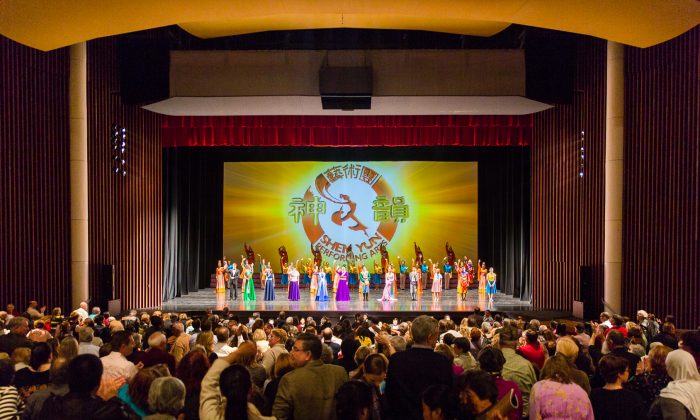 SPRINGFIELD, Ill.—"They're very athletic, and they're fabulous dancers," said Mark Beck, ice skating instructor and coach, about the classical Chinese dancers he saw in the Shen Yun Performing Arts company who performed at the Sangamon Auditorium on April 8.
"They're just fabulous. I had no idea they would be so good. I didn't expect it," he said.
Shen Yun, based in New York, is the world's premier classical Chinese dance company, according to its website.
It states: "Classical Chinese dance is composed of three main parts: bearing, form, and technical skill. Other than complete training in the fundamentals, it also entails systematic training in movements and postures, as well as very difficult jumping and tumbling techniques. And so, alongside ballet, classical Chinese dance is one of the most comprehensive dance systems in the world."
And Mr. Beck was altogether impressed with the synchronicity of the dancers. Audience members often comment on the perfect unison displayed by the large group dances.
He was not particularly familiar with classical Chinese dance, but did know some of the literary classics which the expressive dance form depicts, like Journey to the West. Yet he felt the performance was still teaching him things about Chinese culture he didn't know.
For instance, he didn't know of the more than 50 ethnic groups in China, each with different customs, folk dances, and traditional costumes.
"The costumes are gorgeous," Mr. Beck said.
Reporting by Michelle Chen and Sharon Kilarski
New York-based Shen Yun Performing Arts has four touring companies that perform simultaneously around the world. For more information, visit Shen Yun Performing Arts.
The Epoch Times considers Shen Yun Performing Arts the significant cultural event of our time. We have proudly covered audience reactions since Shen Yun's inception in 2006