SIOUX FALLS, S.D.—China's five millennia of civilization was everything but lost until Shen Yun Performing Arts started on its mission to revive and present its beauty to the world. Nathan Rosenberg, his wife, Radhika, and their daughter, Erica, were most impressed with how rich China's culture really is after attending Shen Yun's performance on Jan. 26.
"Chinese culture is very rich. And today we learned about the different regions. There are so many regions, so many ethnicities," Radhika said.
They commented how the people of China would benefit from seeing New York-based Shen Yun and how unfortunate it is that Shen Yun cannot perform in China.
"I was more shocked that this performance can't be performed in China, and it can only be performed outside. I think that was the most eye-opening," Nathan said. "It's a shame that there are people still oppressed that way," he said.
Erica also shared her thoughts.
"People's culture should be appreciated more, and the people should be shown how strong and their culture [is], because I don't think the new generation and China know how rich their culture is and [it's] absolutely heartbreaking that a lot of them don't know about that," she said. "Especially since you can see all the passion that the rest of the Chinese people have."
Radhika added that she especially enjoyed the erhu solo.
"I have felt shivers all over my body. It was absolutely incredible," she said. "And I didn't think a two-stringed instrument can have such potential and so much [sound]. It was absolutely incredible. And they're so skilled, all the musicians."
As they attended Shen Yun's only performance of the season in Sioux Falls, Nathan expressed his appreciation for the company coming to their city.
"When I saw it, it was like, wow, it's here. Because I've heard so much about it. And so we're just lucky enough that Sioux Falls was able to actually bring in such amazing performances," he said.
'Costumes Were Amazing'
Stu and Judy Cvrk were also in the audience this evening. They found the performance breathtaking and expressed how impressed they were with the beauty of the dancers and the precision of the musicians.
"I was overwhelmed. I thought it was great. The choreography was perfect. The costumes were amazing for each of the numbers," Stu said.
"It was amazing that there were a lot of numbers where there were some very quick movements, but everybody did it at the same time. It was really a great experience and in fact, it exceeded my expectations."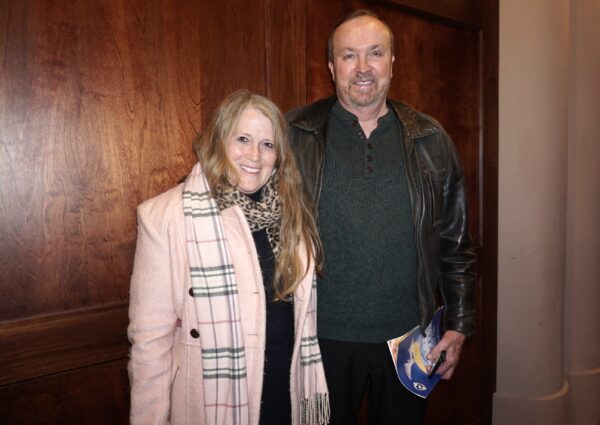 As a musician, Stu commented that he didn't hear a single flaw with Shen Yun's live orchestra. He applauded the orchestra for their seamless timing with the dancers.
"That was seamless. It was hard for me to believe that I was listening to a live orchestra because I've been in a pit a few times before when I was younger for plays, operas, and things. And that music was seamless, the transitions were perfect. I didn't hear any mistakes or errors," he said.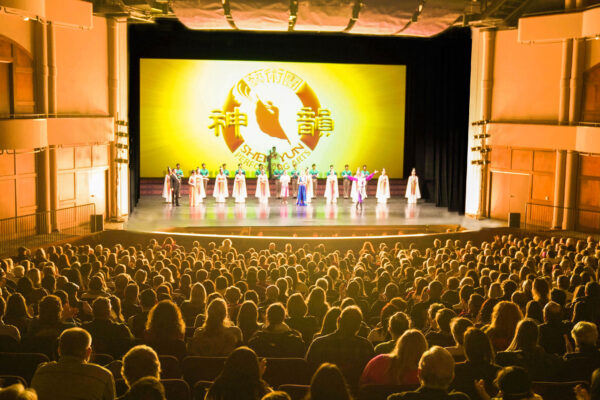 Reporting by Sally Sun and Maria Han.
The Epoch Times is a proud sponsor of Shen Yun Performing Arts. We have covered audience reactions since Shen Yun's inception in 2006.