NEW YORK—Shen Yun Performing Arts has taken the world by storm in the last 13 years, now drawing more than just dance-lovers into theaters to experience a performance that claims to revive 5,000 years of Chinese civilization.
Liocir Fiorini is one such audience member, who saw New York-based Shen Yun at Lincoln Center on March 11, 2020. Fiorini is the president of a marble trading company, and splits his time between Brazil, where he first saw Shen Yun, and New York, where he first heard about the performing arts company from friends. Fiorini said he had dreamed of seeing it for years.
"I had a great, great time. This is my second time, I came from Brazil to see the show and I brought everybody from my company. So it was a fantastic show," said Fiorini after the performance with his party of eight. "I've already invited so many, and I have more people coming during the week, so I already have more tickets for them."
Shen Yun so resonated with Fiorini because he felt a connection to the divinely inspired culture.
"I was always dreaming about [this]," Fiorini said. "I was always wondering to come to New York and see it."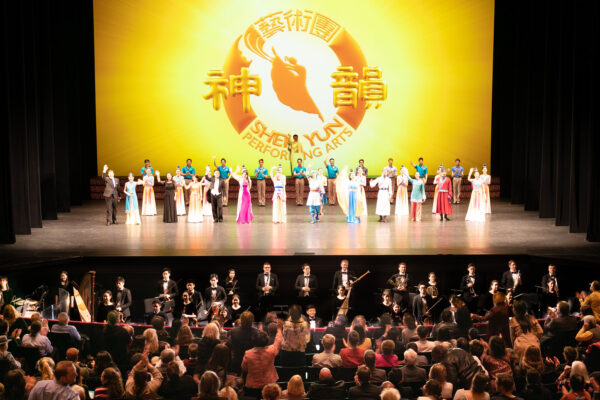 And once Fiorini experienced Shen Yun in person, he said it was a feeling of being "in love."
He was only sorry he wasn't able to bring his mother this time around, but he was sure they would be able to catch it the next time.
"Everything is impeccable, I highly recommend it," he said.
'I smiled the whole evening' at Shen Yun
Ann Hankins and Jack Cole had likewise wanted to see Shen Yun for years and were more than happy when they were finally able to.
"It's just wonderful," said Cole, president of an IT consulting company. "I've been reading about it, thinking about it for years, and this year we were with our friend at dinner one night, and we said, all three of us want to go to this show, so why don't we do it? So we did."
"So we did," added Hankins. "The beauty of it—I smiled the whole evening. I just was happy, and it's just a beautiful thing to see."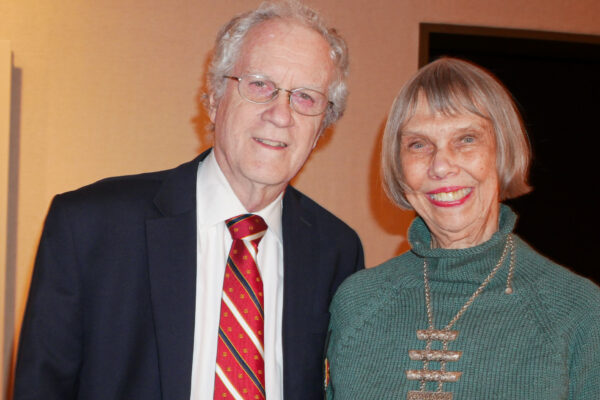 The couple are Scottish dancers, and always interested in seeing dance, but Cole had also studied the philosophy of ancient China and had a particular interest.
"It's always fascinated me, and I remember very much from that, that there was a concentration on heaven," Cole said of his studies. "Heaven was a strong part of the culture I read about, and to see that portrayed was just wonderful."
The name "Shen Yun" itself means "the beauty of divine beings dancing," and the spirituality of ancient China is very much part of the cultural revival on which Shen Yun is embarking.
Cole was pleased to see the story of China as told by Shen Yun include the present day.
"I know very much what is going on in China these days. We see the Muslims, we see Christians, we see Jews, all the religions, and Falun Gong, Falun Dafa is just one of many that is being persecuted, and it was wonderful to see that there is hope and spirit among the Chinese people," Cole said. The persecution of people of faith by the Chinese Communist Party is brought out in a storytelling dance in the performance, but as Cole said, there was an ultimately hopeful ending, and that hope translated across to audience members.
"I feel good. I feel hopeful," Cole said. "For peace. And also one of the things I know from reading about Chinese culture is that the Chinese take a very long view, and all these traditions, I feel, will come back and be honored."
"I feel energetic inside," Cole said after the performance. "I want to dance, it makes me want to dance and sing."
"It just is magic, it's magic," was how Hankins summed up her experience.
Shen Yun Is Not From China
The McSwanes had also known about Shen Yun from many years, but one misconception had prevented them from wanting to see the classical Chinese dance company:
"Before I read about it in the newspaper, I always thought this represented the Communist Party, which is why I never wanted to come," said Tom McSwane, who is an artist. But when he found out the real story, he decided he needed to see Shen Yun himself.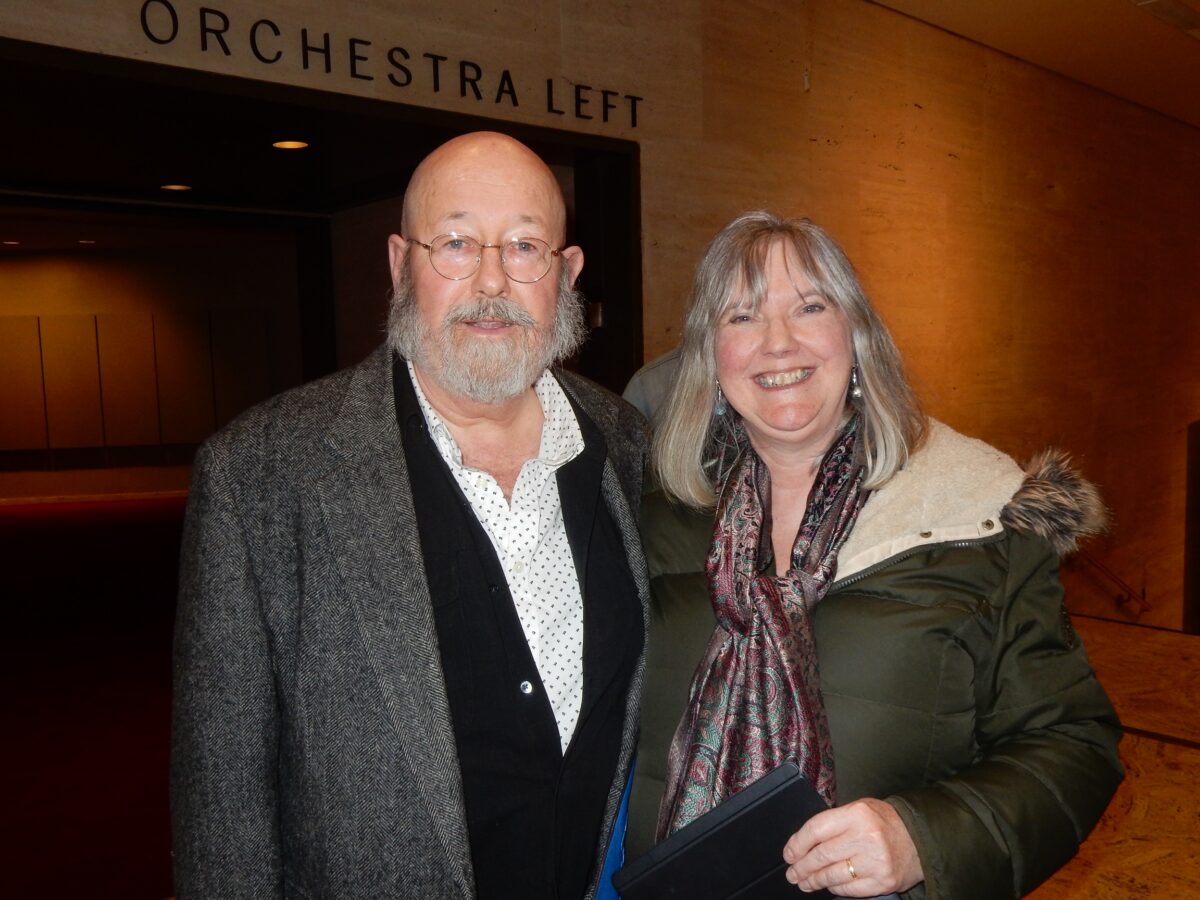 Shen Yun was formed in New York by a group of artists in 2006, who are responsible for the classical Chinese dance form being popularized around the globe. But Shen Yun, with its mission to revive the very spiritual traditional culture of China, actually cannot be seen in China. In fact, the Chinese Communist Party has year after year spread misinformation and propaganda against Shen Yun to try to dissuade audiences from attending.
"Oh, it's excellent," Tom said after seeing the performance on March 11. As an artist, he was most interested in the colors and the stage setup where the athleticism of the dancers met with the artistry of a digital backdrop.
"I love the colors, I love the complementary colors," he said. "Like the various paints of greens, and the blues and the oranges … It was great."
Nancy, who is a vocal teacher, had high praise for the visuals as well. But when it came to the bel canto soloists, her jaw dropped.
"Oh my gosh!" she said with a laugh. "She is a-ma-zing! The soprano is amazing and the tenor was quite amazing too. When you think of the size of the concert hall—my gosh! But oh! she was stunning, she absolutely blew my mind."
With reporting by Sherry Dong and Weiyong.
The Epoch Times considers Shen Yun Performing Arts the significant cultural event of our time and has covered audience reactions since the company's inception in 2006.