COLOGNE, Germany—It takes someone who has walked in the shoes of a professional dancer to understand how much sweat and tears it took to put on a moving performance like the one that Shen Yun Performing Arts gives.
Tanya and Julio Acevedo were professional ballet dancers who have now opened their own dance school. They shared their respect for the dancers of Shen Yun because they know that other audience members often underestimate the amount of work that goes into such a production.
"I'm from this field, I know how hard it is especially when they all move at the same time. Of course, that's in ballet, our corps de ballet also needs a lot of practice, a lot of work. It's a lot of work to get that right," Mrs. Acevedo said.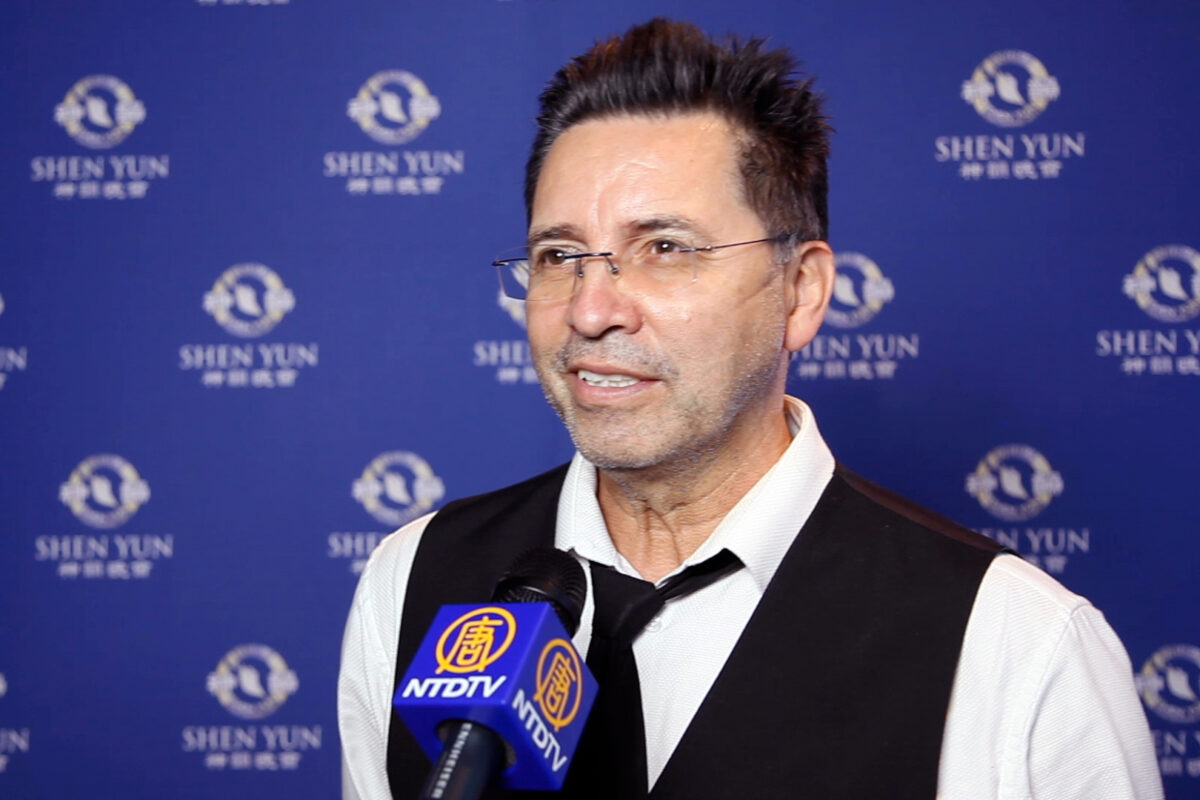 "Because we are former dancers, we always think, there is so much work behind it. Most audience members underestimate that and they don't know how many hours it takes to put on a show like that. To pull that together, it takes thousands of hours that the dancers have to practice and train every day.
"Whether it's New Year's Eve, Christmas or something else, they have to practice every day. So for us, we are always happy to see something like that and we always applaud and we always get a lot of inspiration from it," Mr. Acevedo said.
They complimented the performers on their bright smiles despite any difficulties they may be facing.
"As artists, we are on stage and show the audience a fantasy, a story. You don't know what kind of pain [they] have—and you don't show it to the audience, of course, that's how it's supposed to be," Mrs. Acevedo said.
"Maybe they are sick and have headaches, but when one performs on stage, one sees their smile," she added.
The dancers of New York-based Shen Yun are trained in classical Chinese dance, a dance form with thousands of years of history.
"I also like the Chinese culture very much. I think this lightness of the girls is totally beautiful, and we will maybe teach something like that for our next piece," Mr. Acevedo added.
The couple enthusiastically said that they would recommend Shen Yun to their friends and family.
"I would recommend it. I would say, go there and see it for yourselves, check this out. It's very interesting and beautiful," Mrs. Acevedo said.
"Absolutely, I can recommend it and applaud it loudly," Mr. Acevedo added.
Reporting by NTD and Maria Han.
The Epoch Times is a proud sponsor of Shen Yun Performing Arts. We have covered audience reactions since Shen Yun's inception in 2006.