A Great Dane that held the Guinness World Record for the tallest living male dog has passed away at the age of 8 years, 8 months. Freddy, who measured over seven feet tall standing on his hind legs, had held the record since 2016.
"He was not just the tallest dog, but the dog with the most love and the biggest heart," Freddy's owner, Claire Stoneman, of Essex, England, said according to Guinness World Record. "He was my life. My reason. My joy. My annoyance. My happiness and my ultimate sadness."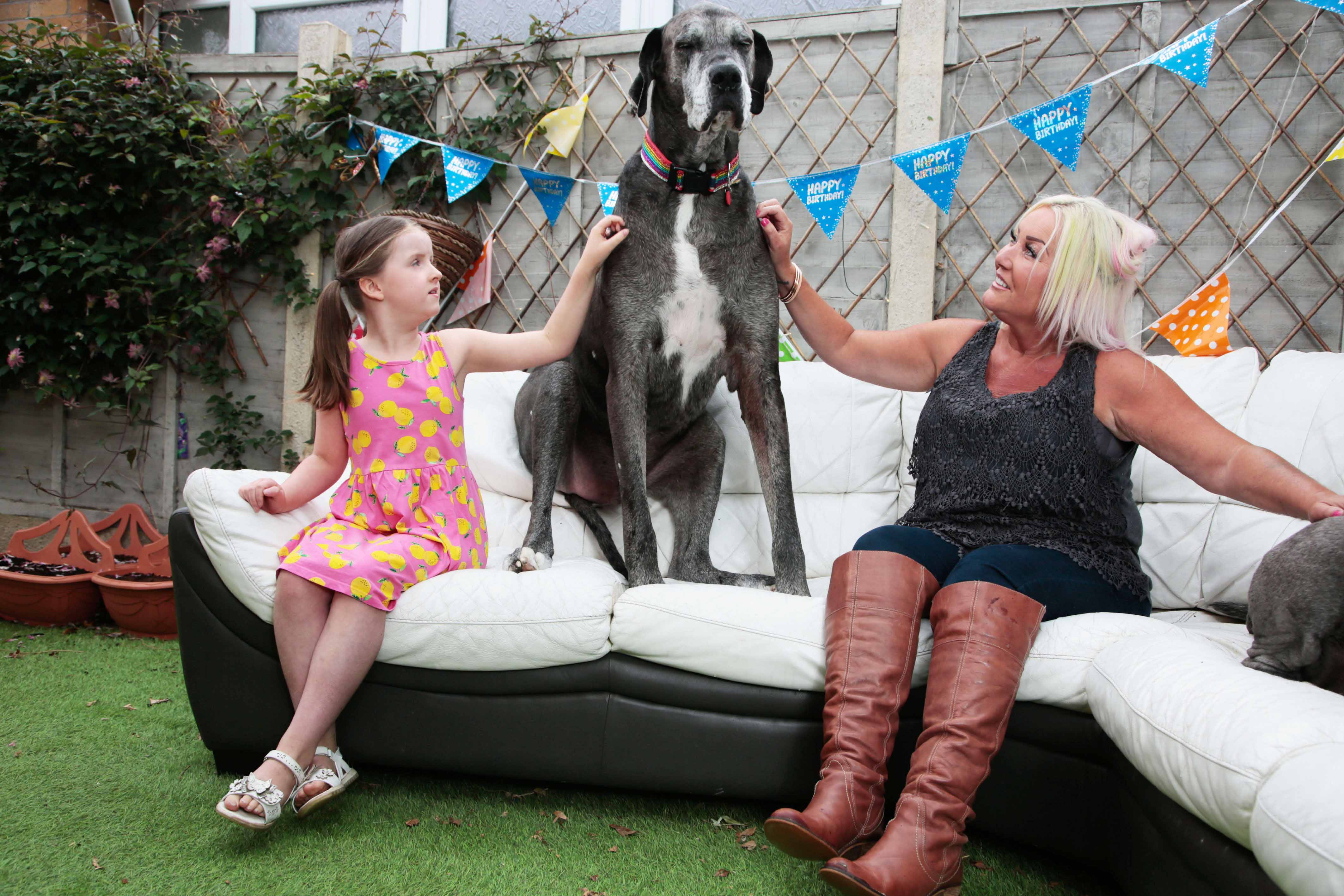 Amazingly, the 210-pound (approx. 95-kilogram) pampered pup was the runt of his litter when Stoneman welcomed him into her home. He wasn't feeding well from his mother. "I had no idea he was going to get this big at all," Stoneman marveled.
Freddy's hefty, nutritious diet of kibble, minced beef, roast chicken, and dog treats cost Stoneman 500 pounds (US$687) a month, according to The Daily Mail.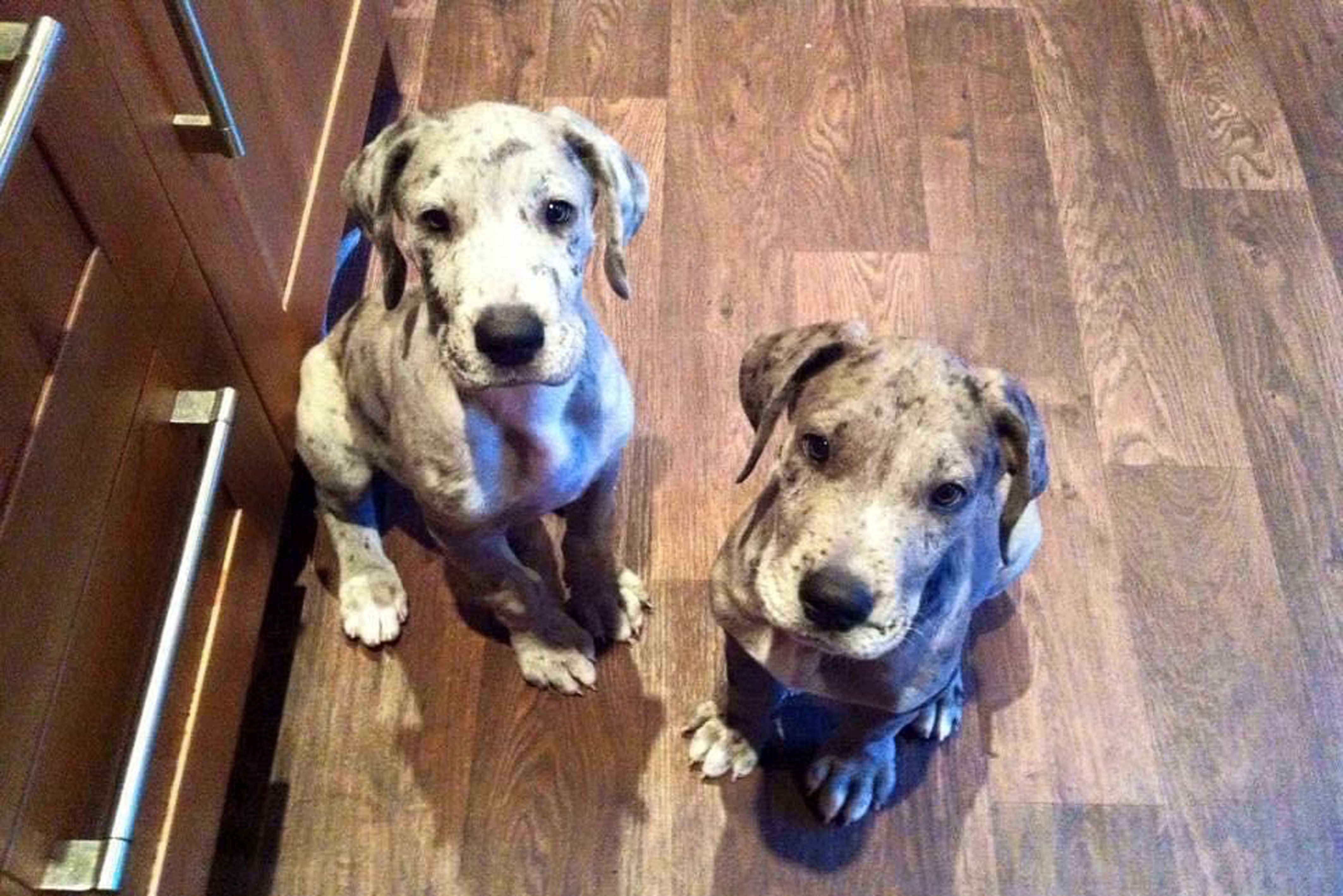 Freddy's official Guinness World Record reported his height was 3 feet, 4.75 inches tall "from foot to withers," as the organization does not measure dogs standing on their hind legs. The tallest dog ever recorded was another Great Dane named Zeus from Otsego, Michigan, who superseded Freddy's height by two inches.
Zeus passed away in 2014 at the age of 5. Great Danes usually have an 8- to 10-year lifespan, with a few living to the age of 12, according to American Kennel Club.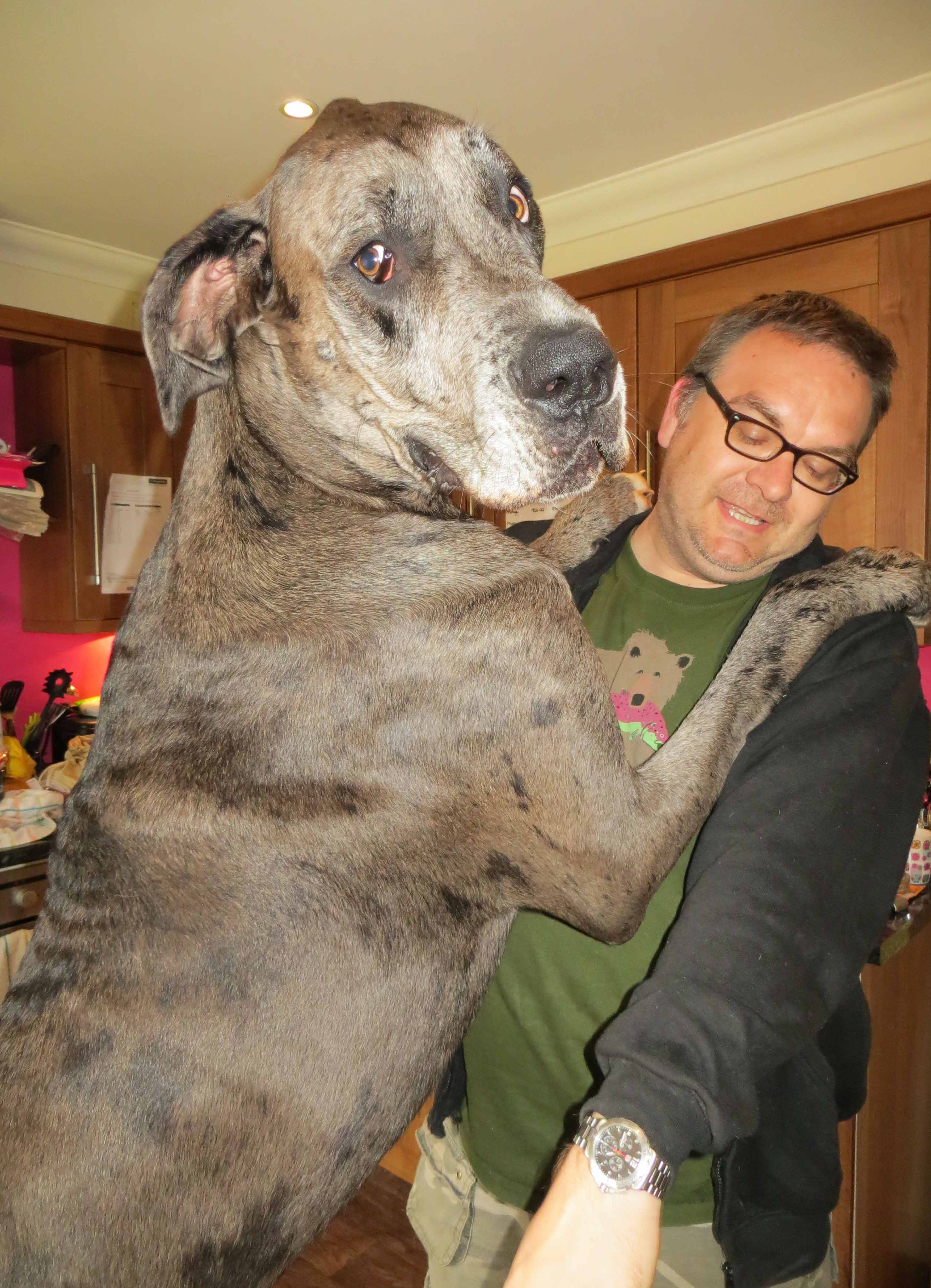 Guinness World Records Editor-in-Chief Craig Glenday described measuring Freddy in 2016 as "unforgettable if challenging."
"I'll always treasure the couple of occasions I got to share a sofa with him, there was just about enough room for the two of us!" he recalled for Freddy's obituary. The organization, said Glenday, was pleased to have had the chance to celebrate Freddy's "record-breaking immensity," and share his story with millions.
"Freddy brought a smile to everyone's face and will be missed by everyone at Guinness World Records," he further added.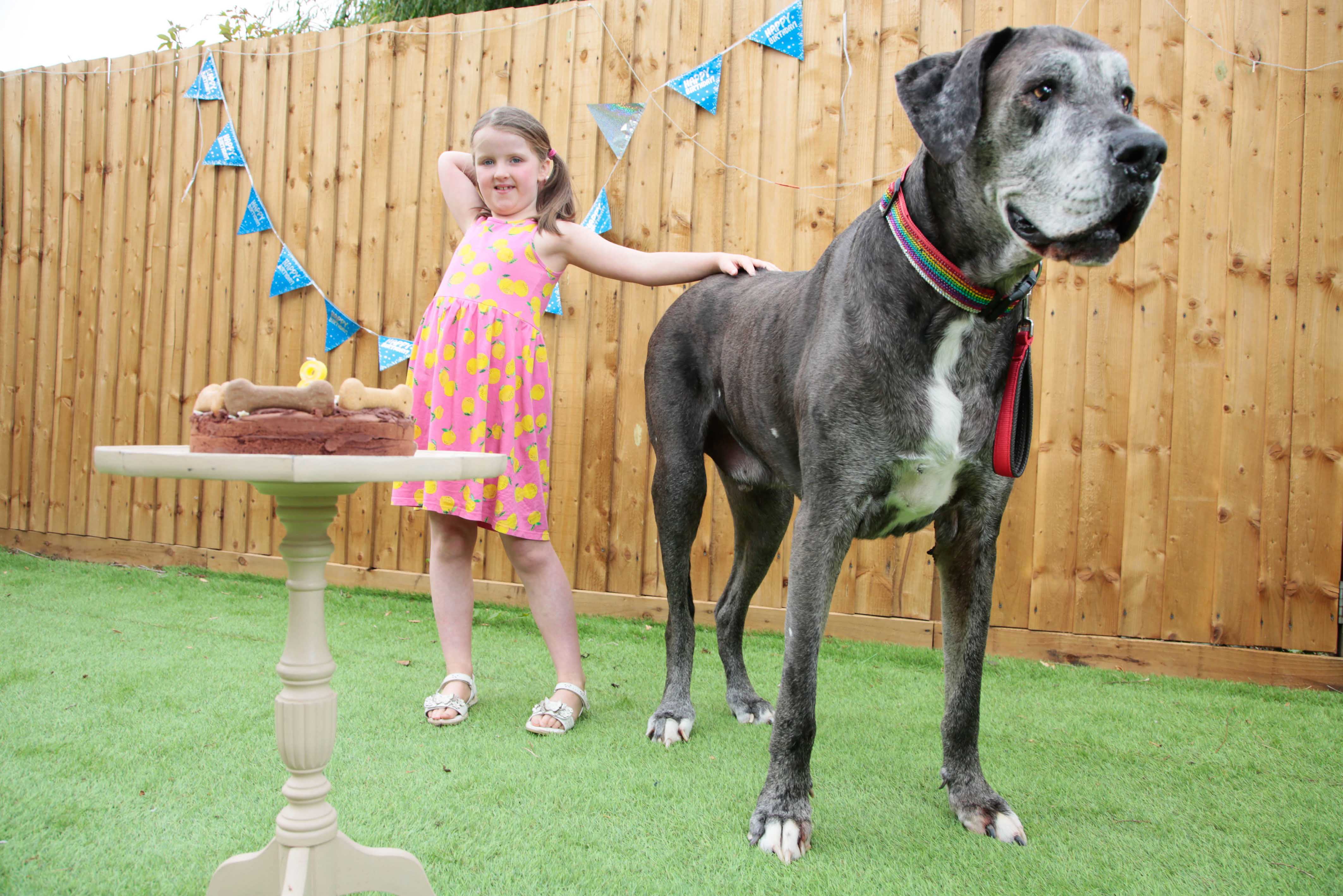 The gentle giant had been no stranger to media attention. Most recently, Freddy hit headlines when Stoneman threw an eighth birthday party for him and his sister, Fleur, who came from the same litter. The May 2020 birthday bash included treats, toys, balloons, a dog cake, and a special guest appearance from Freddy's biggest fan, 7-year-old neighbor Erin Manley.
"She cuddles up to him on the settee to watch television and he just towers over her," Erin's father, Peter, told Caters, "but they have a very sweet relationship."

On Freddy's eighth birthday, Stoneman reflected, "I'm lucky to still have him at this age. I could never have children, so Freddy and Fleur are definitely my babies."
The pup's passing is mourned by many. "He was my heart Dane," Stoneman said, according to Guinness World Records. "My one in a million, and loved by the entire world."
"I can't stop crying," Stoneman said. "He was my life."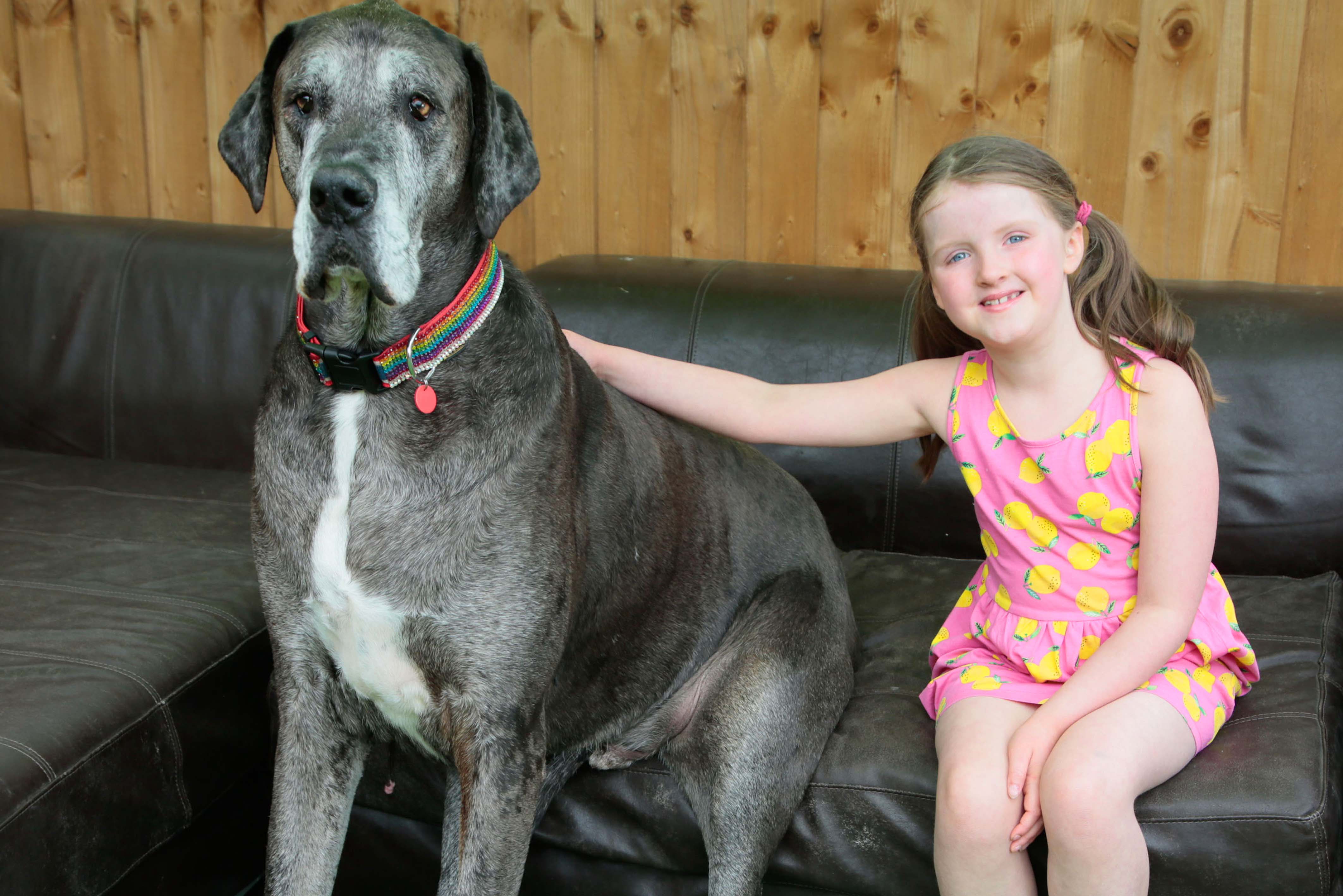 Share your stories with us at emg.inspired@epochtimes.com, and continue to get your daily dose of inspiration by signing up for the Epoch Inspired Newsletter here: https://www.theepochtimes.com/newsletter