OTTAWA—Well-known criminal defence lawyer Lawrence Greenspon found Shen Yun Performing Arts to be a very educational experience after seeing the opening performance at the National Arts Centre in Ottawa on March 17.
"It's been an insight into thousands of years of Chinese culture," said Mr. Greenspon, who has been involved in many high-profile legal cases in Canada in recent years.
"It's something that I think everybody should experience, something everybody should learn from."
Based in New York, Shen Yun was formed in 2006 by elite overseas Chinese artists who wanted to revive China's artistic culture that had been all but destroyed after decades of communist rule. The company travels the world each year with its breathtaking performances, showcasing classical Chinese dance.
Mr. Greenspon said he and his wife enjoyed all the different costumes in the performance, all the dances, and learning about China's culture from thousands of years back.
"It's been a real education and just a real pleasure to see this," he said.
He also commented on themes that relate to divinity in some of the dance pieces, saying they were done beautifully.
"We started in heaven, and we've come to earth—it's certainly the creation, the divinity. It's a beautiful thing, and it's something that I think people should experience," he said.
Despite the current situation in China, Mr. Greenspon added, the spirituality in the culture of China is still very relevant today.
"Despite the authorities taking a different view, there's still millions of people that see the divinity, the creation, the involvement of heaven and earth, the spirituality that is very much a part of the show."
Mr. Greenspon added that Shen Yun's global tour allows millions of people the chance to see the performance and "realize that there was a very rich history of Chinese cultural dance that's very much alive."
"If you have any interest in the arts and in culture, come and see Shen Yun," he said.
'I Love the Show'
Paul Charbonneau, head of 911 in Gatineau, Quebec, pointed out the many different elements of Shen Yun that he says amazed him.
"I love the show. I love the culture. I love the colours. I love the music," he said.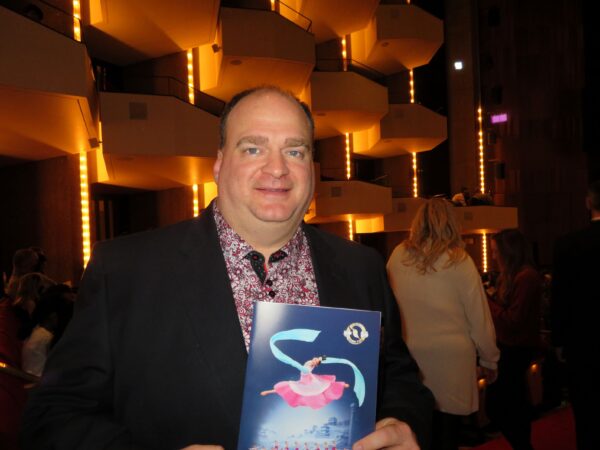 "I love the fact that when [the dancers] go into the screen, you can see [them] fly afterward—it's seamless," he added, referring to the patented digital backdrops used in Shen Yun that interact with the dancers on the stage.
Mr. Charbonneau also said he appreciated seeing the different storylines in Shen Yun's dance pieces and how the audience could follow the storylines.
"It's almost like seeing a movie. There's a story there, and we can understand it just by seeing it," he said.
'Touched by the Performance'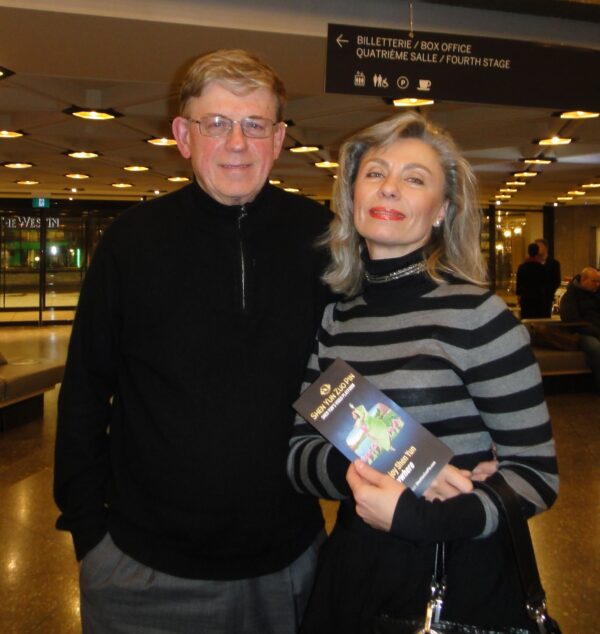 Larry Kennedy, a retired public servant, said he had never seen the type of dance presented by Shen Yun.
"It's good to see how … people celebrate life with dance, and I'm sure it has a spiritual side too. It's very elegant, very beautiful," he said. "We love it."
Margarita Sorokina, also a public servant, said Shen Yun's performance has a "soul" that sets it apart.
"You can tell. It's just very enjoyable," Ms. Sorokina said. "I was touched by the performance."
Reporting by NTD, Donna Ho, and Dongyu Teng. 
The Epoch Times is a proud sponsor of Shen Yun Performing Arts. We have covered audience reactions since Shen Yun's inception in 2006.