NEW BRUNSWICK, N.J.—Brian Kreiger, a retired vice president at Morgan Stanley, said he was very impressed with Shen Yun Performing Arts after seeing the company perform at the State Theatre New Jersey in New Brunswick on Nov. 20.
"I'm very impressed," Mr. Kreiger said in an interview during the intermission.
"To see traditional Chinese dancing is something just to experience. I haven't seen that before, so it was very interesting to see."
Once known as the "Land of the Divine," China has a rich history of art and culture inspired by its a deep spiritual traditions. Shen Yun's mission is to revive the Chinese culture as it existed before the communist regime took control of China.
Mr. Kreiger said the performance has inspired him to learn more about China's traditional culture and spiritual foundations.
"I'd like to learn more [about] this evolution of Chinese culture, where it came from in the beginning—this whole idea of the Creator. And I'd like to understand more about Chinese philosophy … this evolution versus creationism," he said.
Recalling the lyrics of a song in which the vocalist talked about a Creator, Mr. Kreiger shared his thoughts on the subject of spirituality.
"That's a consistent religious principle … which makes you really wonder [whether] the unity of the various faiths is consistent with Chinese tradition, which is an inspiring thing … that maybe there's a common thread that ties us all together," he said.
'Humanity Behind China's Culture'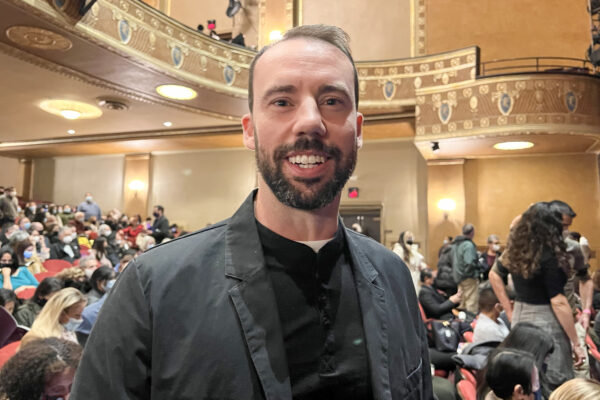 Brendan Prince, a commercial portfolio manager, appreciated seeing China's rich traditional culture presented in Shen Yun and praised the artistic quality of the performance.
"I would say [Shen Yun] is a beautiful representation of historical Chinese culture … very colorful, animated, and beautiful," Mr. Prince said. "But then, [there's] also the beauty behind the historical culture."
Mr. Prince said he particularly appreciated the dance that portrayed the courage of followers of the ancient spiritual practice of Falun Dafa in the face of the communist regime's persecution. Falun Dafa is a spiritual meditation practice based on the principles of truthfulness, compassion, and tolerance, and is persecuted in today's China by the Chinese Communist Party (CCP).
"I think it's important for the real culture and history to be shown instead of what [the] CCP is trying to put on the current people," Mr. Prince said.
"[The performance represented] the humanity behind China's culture …  the spiritual aspect of China, and, of course, their cultural beliefs."
Mr. Prince note that Shen Yun made him reflect on how China's traditional culture is very different from what exists today in China, where the CCP's focus is solely on what the regime has introduced to China. The CCP wants China's ancient culture to be forgotten, he added.
'Completely Different Dimension'
Michael Kaganek, a business owner who works in real estate, praised Shen Yun for its mission to revive China's cultural heritage.
"It was very, very nice! Very inspiring," Mr. Kaganek said.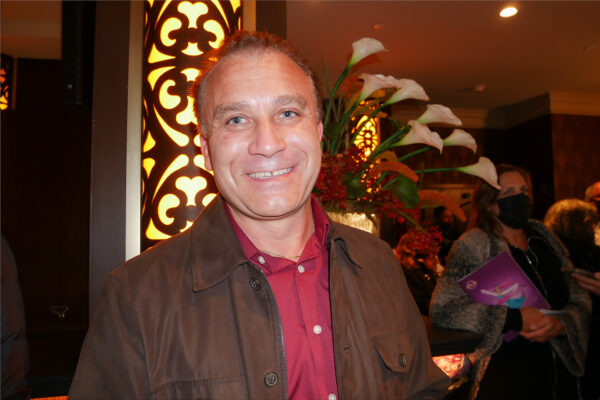 "I know a little bit of Chinese history, but [Shen Yun] shows it in a completely different dimension. It's not like reading a book, it's a lot more than that—it's music, it's beautiful. I don't think opera or TV can express it the same way as real artists," he said.
Mr. Kaganek said it's very important that China's traditions be preserved.
Without the opportunity to see a performance such as Shen Yun, traditions are "going to be forgotten," he said. "Especially for the new generations … I think [Shen Yun] is a great learning experience."
"I think people should know the truth [about China] before the communism," he said.
Reporting by Cathy He, Sherry Dong, Frank Liang, and Diane Cordemans.
The Epoch Times considers Shen Yun Performing Arts the significant cultural event of our time. We have proudly covered audience reactions since Shen Yun's inception in 2006.