WEST PALM BEACH, Fla.—Many audience members find that although Shen Yun Performing Arts is reviving Chinese culture and civilization, it isn't difficult to relate to Shen Yun and even find similarities in what the performance is portraying and their own values.
Mark Byrne, a general contractor for Byrne Brothers, attended a Shen Yun performance with his wife Stacey Byrne on Nov. 8 and found that as Christians, their fundamental values coincided with those of New York-based Shen Yun.
I like that they're trying to keep the traditions alive and they believe in God and they don't believe in communism.
"I like that they're trying to keep the traditions alive and they believe in God and they don't believe in communism," Mr. Byrne said. "We feel the same. We have to have a faith in a power greater than ourselves and we don't want it to be the state. We have to believe that something is over the state."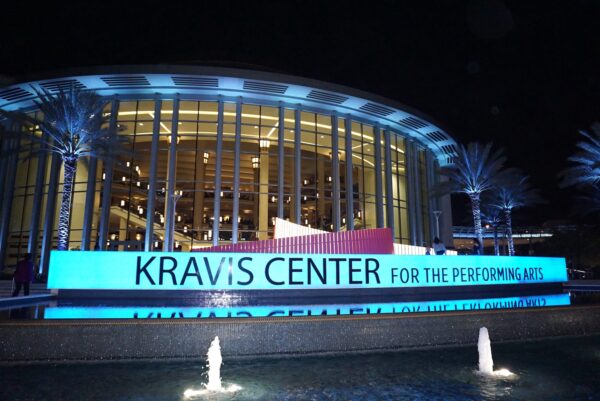 The last piece of the performance portrayed a higher being performing a miracle, saving the good people of society. The Byrnes felt that this scene resounded with their belief in Christianity.
"There is a divine spirit out there, and we are all divine in a way," Mr. Byrne said. "We are spiritual beings, we just have these human bodies and we have to tap into that. That was what we experienced tonight."
In another piece, the music and the dancers on stage told the story of Falun Dafa practitioners being killed for their organs.
Mr. Byrne said that he was aware of that happening and that he was glad that more people were understanding what is occurring in China.
"We are aware of what goes on in China because we hate the idea of communism, and we don't want to see it come to this country," Mr. Byrne said."When governments try to take control of the people, it's not a good thing."
"And more people are becoming aware that this is going on, abortion, organ transplants, and organ harvesting, it is all becoming more mainstream," Mrs. Byrne added.
Regarding Shen Yun's mission to revive 5,000 years of Chinese civilization, Mr. Byrne said, "The music, traditions, dancing and culture, I think it is important for any culture to survive, they need to keep their history alive."
"It's beautiful, really elegant, it was powerful. It was a beautiful night," Mrs. Byrne said.
Reporting by Mary Mann and Maria Han.
The Epoch Times considers Shen Yun Performing Arts the significant cultural event of our time. We have proudly covered audience reactions since Shen Yun's inception in 2006.