BERKELEY, Calif.—For Cindy Reeves, the proud owner of Cafe Van Kleef, being able to sit down and enjoy a Shen Yun Performing Arts performance was an escape from this world and an entrance into another.
Since the passing of her husband six years ago, this was the first time she'd gone out to do something for herself, she said. She told her sister, Paula Lozano, that she'd purchased a ticket, and her sister decided she wanted to see it as well.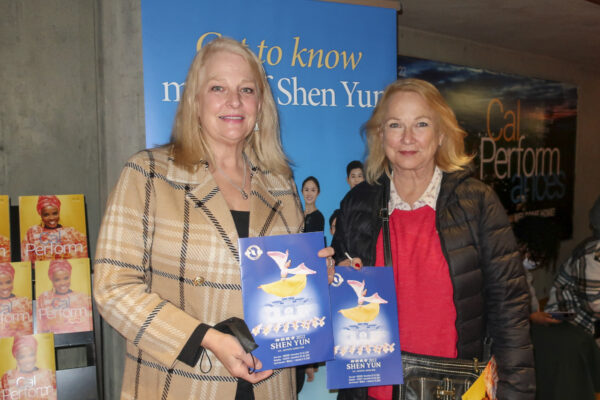 Ms. Reeves said that if she were to describe the performance to a friend, she would say: "If you want to [go to] a different dimension, a different world, a culture that you didn't really know about until you sat down and realized what's happening and going on, if you want to get your world rocked, go see Shen Yun. Your heart [will] open like a plum blossom, it's just wonderful."
She said "The Plum Blossom" dance was especially moving to her.
"I am absolutely speechless. 'The Plum Blossom' brought tears to my eyes," Ms. Reeves said.
She said she saw values in the performance that were close to her heart.
"Peace, devotion, strength. I want to cry. I'm honored to sit here," she said.
I want to cry. I'm honored to sit here.
After going through a rough time with the pandemic, she said, seeing Shen Yun brought her a sense of safety.
"When I see something like that, there's nothing that can harm me, there's beauty in the world again," she said.
Her sister agreed.
"That's what art does for us. The artistry tonight opened my heart, opened my eyes, and I could enjoy the beauty for two hours and get out of the fears of COVID-19, just to be able to come back out and enjoy this with everybody. I'm so grateful," Ms. Lozana said.
Shen Yun Is Beautiful
Bruce Shepperson is a musician and the CEO of MCMLXII Blackbird Transport LLC. He said his love of music is what brings him peace and relaxation.
"Music is my special place that I go to when I want peace, when I want relaxation," he said.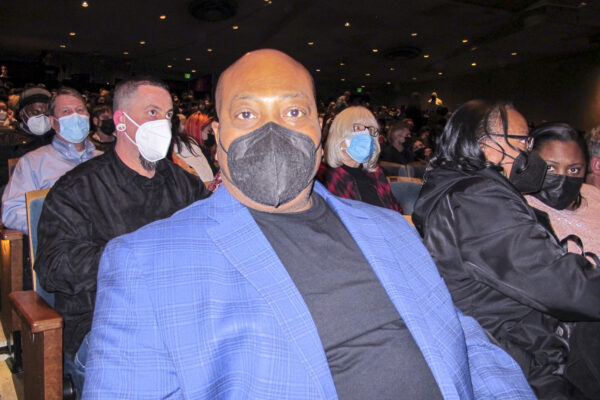 He said Shen Yun's orchestra has a unique blend of instruments and a unique blend of musicians.
"You can hear the different instruments. So you know when it's more Chinese, and you can tell when it's blended in with [Western] music as well. And the orchestra is made up of Americans as well as Chinese Americans. So it is a blend of just wonderful, wonderful music," he said.
When asked to describe the performance to people who haven't seen it, he said: "Come see it. It's something that you truly have to come to see. I couldn't tell you about it if I tried. It's beautiful.
"Come see it. It's worth every penny. Come see it."
Reporting by Lily Yu, David Lam, and Maria Han.
The Epoch Times is a proud sponsor of Shen Yun Performing Arts. We have covered audience reactions since Shen Yun's inception in 2006.