PHILADELPHIA—Shen Yun Performing Arts loaned a colorful vision of a culture clouded in mystique and ancient wisdom to an audience at Merriam Theater on Ash Wednesday.
"It was fascinating," said Kevin Van Sloten, a business professor at Southern New Hampshire University, who attended the performance with Susan Van Sloten.
New York-based Shen Yun was founded on a mission to revive China's 5,000 years of divinely inspired culture. Van Sloten said it came with a broad message.
"Something along the lines of how to behave and treat your fellow man and how to treat yourself. And how to take care of yourself with things that are important to this world."
He said he thought Shen Yun "would be fascinating" for his students.
"I think it would be awesome. Too many times today students are restricted to thinking about their own teeny world, and if they saw a show like this, I think it would broaden their minds, and broaden their outlook on the world, on other people of other cultures, on how they act, how they think, how they dance, and what things are important to them."
Shen Yun bases its performance on the traditions of classical Chinese dance and the artistic traditions of China's diverse ethnicities. It draws upon the long history and rich culture of the world's longest continuous civilization.
China has stood for 5,000 years even as other empires, from the Greeks to the Roman Kingdom, and Empire rose and fell. China would see dynasties collapse and different people rule from different mountain tops, but the people and their shared memory have remained.
Until the communist revolution of 1949, that shared memory was rooted with a powerful vision of earthly divinity.
Shen Yun had a significant role to play, said Susan Van Sloten, retired from the military and private sector.
"Their work is as great ambassadors for the culture of China. Certainly, anyone seeing it would want to know more and be interested in the culture. I hope that they are successful," she said.
"I would agree with that completely," said Kevin Van Sloten. "It's an amazing bit of culture that most of the world is unaware of—and they should be."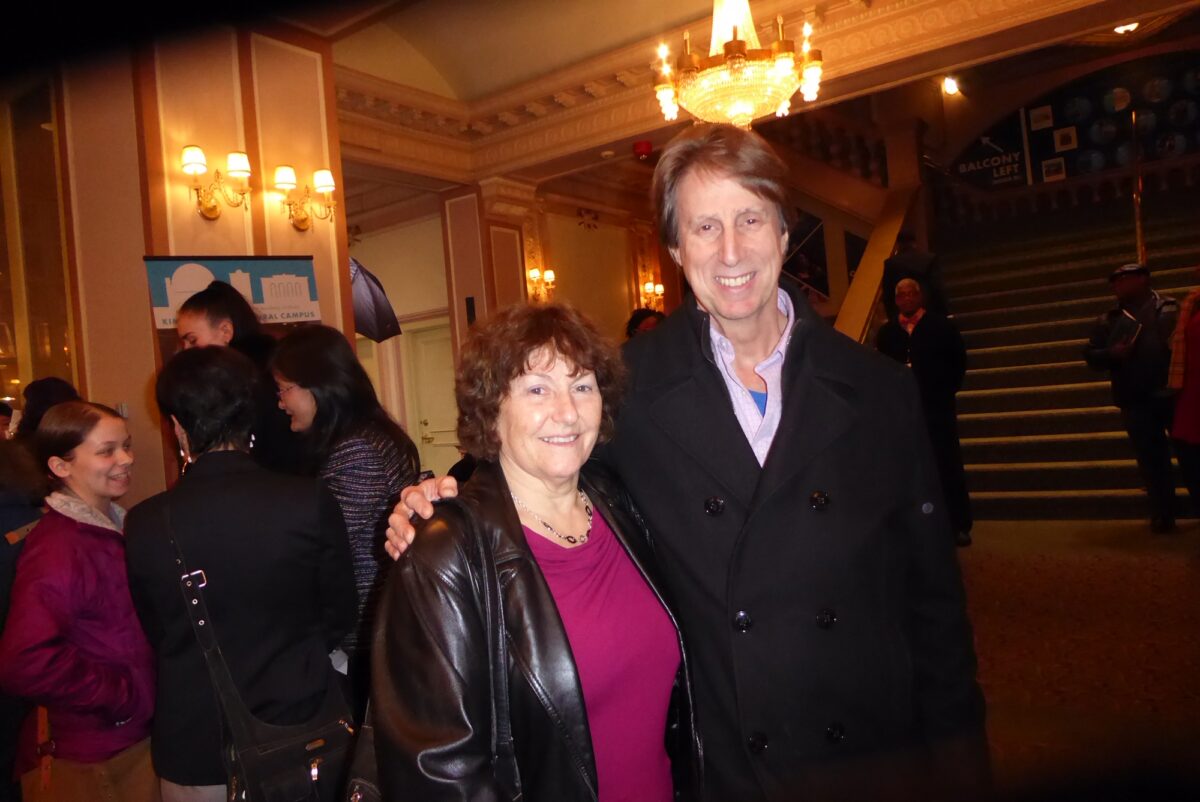 Diane Turco, a project manager for a cabinetry business, said Shen Yun gave her "enlightening" new insight into where traditional Chinese culture started.
"It was that universal spirituality, I think it exists everywhere, and I think it really came through. I wasn't aware that it was that engraved in the Chinese culture."
Friend Bob Reed, a maintenance manager at a place that manufacturers machinery, shared a similar if differently worded description.
"I think I could sum it up from something that was said and presented: spiritual beings dancing with God."
"That's what dance is; that's what singing is; that's what breath is."
That's also what the root of traditional Chinese culture is: a veneration for the divine and an attempt to live in harmony with this ultimate goodness.
With reporting by Frank Liang.
The Epoch Times considers Shen Yun Performing Arts the significant cultural event of our time and has covered audience reactions since the company's inception in 2006.