In the past 12 years since Shen Yun Performing Arts was established, I have seen numerous performances and listened to hundreds of audience interviews. Words like "perfection," "divine," and "beautiful" were the norm. Many people were beaming with happiness; others were profoundly moved, with tears in their eyes. Most of the people interviewed were deeply appreciative of the opportunity to see Shen Yun, which made me ponder: What is it about Shen Yun that resonates with people's hearts so deeply?
Established in 2006 by a group of elite Chinese artists in New York, Shen Yun has since become the world's premier classical Chinese dance and music company. According to the company website, its mission is to "revive the lost world of traditional Chinese culture and share it with everyone." Indeed, Shen Yun has toured some of the most prestigious venues and reached millions of people.
Yet, more than the beauty and the culture, this performing arts company reminds us of our innermost aspirations for goodness, authenticity, and the divine. The Shen Yun experience doesn't stop at the theater; it offers lessons we can apply to our own lives every day—profound wisdom that is often lost in our commodified world.
Here are five important lessons we can learn from Shen Yun:
Shen Yun Setting a High Standard 
Shen Yun presents performances of consummate beauty. The name "Shen Yun" itself is translated as "the beauty of divine beings dancing." Every detail in a performance is intricately arranged to match the lofty aspirations of its name, from the costumes to the backdrops. Shen Yun features classical Chinese dance, which dates back thousands of years and has become one of the most comprehensive dance systems in the world. In watching a performance, people are astounded as the artists demonstrate incredible ease and grace in performing technical moves that demand both strength and precision.

Another highlight of Shen Yun is its unique orchestra, which has masterfully blended traditional Eastern melodies with Western orchestration. The orchestra is so accomplished that audiences have demanded its own concert tour.
Seeing Shen Yun, we realize that technical excellence, superior artistry, and consummate beauty are possible on stage. It is the type of divine inspiration that artists throughout the ages used to strive for. However, it also sets a high standard for our own lives—asking us to reflect on how we can bring greater beauty, quality, and integrity to our own work.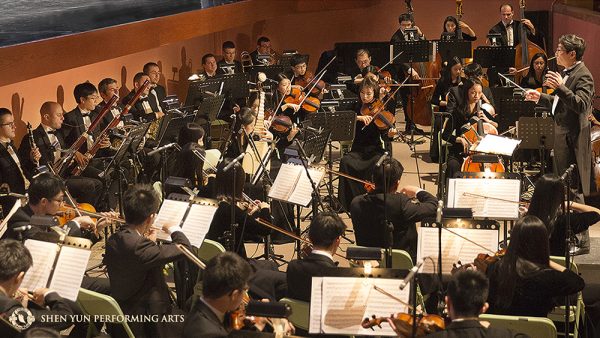 Shen Yun Features Character Improvement
Throughout human history, the greatest civilizations have placed emphasis on cultivating character. It was once believed that only a person with integrity could accomplish great feats, and the Shen Yun performers demonstrate this. The artists not only work rigorously on their techniques, but also strive toward self-improvement as human beings.
On stage, Shen Yun brings to life divine beings, ancient heroes, and wise masters. In order to fully convey the qualities of these characters, the artists have to cultivate those values in their own lives, and that may explain why the dances are so moving. According to Shen Yun's website, the artists' "self-discipline is remarkable, and they believe that cultivating the heart is the way to create art that is beautifully sublime." 

Unfortunately, the emphasis on character has gradually been watered down in our society today, and we have increasingly placed more value on superficial innovation. But in reality, if one really looks at some of the most accomplished people in history, they are those who have developed superior character and truly care about serving others.
Shen Yun is a great reminder that true beauty can be achieved only by people of good character—a worthy lesson.
Looking Back to Traditional Culture
Traditional Western culture is still a relatively familiar part of our society, yet China's 5,000-year civilization remains a mystery for many of us. However, its history is a rich tapestry of traditional culture. In ancient China, people in different professions used to sit in meditation and work on their character. Many of the renowned figures in Chinese history were cultivators—spiritual believers who worked on elevating their morality to attain higher realms of wisdom.
The ancient Chinese believed their culture was imparted by the divine, namely, that many of their traditions and beliefs were passed down by gods. The purpose was for humans to live an upstanding life and one day return to their heavenly homes.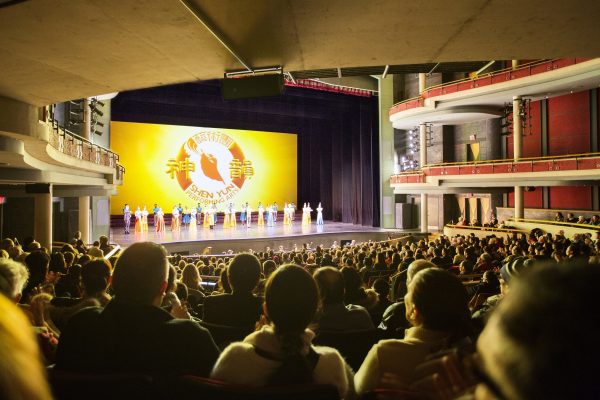 Through dance, music, costumes, and backdrops, Shen Yun brings to life this belief in the divine. At the same time, its artistry reminds us of our shared heritage—values such as truthfulness, kindness, tolerance, courage, and respect for others. While Shen Yun presents Chinese culture, this is fundamentally human culture.
The Power of Cooperation Demonstrated in Shen Yun Performance
When it comes to cooperation, the Shen Yun artists have mastered this as much as their technique, often leaving audience members to remark on their flawless coordination. According to video interviews on the company website, the artists are able to achieve it because they truly believe in the company's mission to revive traditional culture. As such, they constantly aspire to help each other succeed.
This cooperation is also seen in the music. Shen Yun has blended the traditions of East and West by integrating traditional Chinese instruments such as the pipa and erhu in a Western symphony orchestra. The two musical systems have distinct qualities but are combined to perfection by Shen Yun, creating a rich, harmonious sound that touches the heart.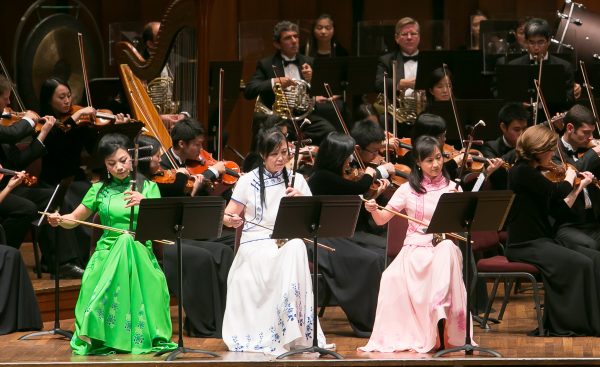 To fully achieve this, the composers and musicians have to fully grasp the characteristics of each system and understand how they can be seamlessly integrated. Thus, Shen Yun presents a lesson in tolerance, open-mindedness, and communication, which, if we were to apply it to our lives, could surely lead to tremendous results over time.
Shen Yun and Belief in the Divine
Traditional Chinese culture is anchored in a belief in the divine. Throughout history, the Chinese have been deeply spiritual people—their values rooted in the traditions of Buddhism, Taoism, and Confucianism. This rich heritage was all but destroyed by the Chinese Communist Party. Since it claimed power in 1949, it has dismissed belief in the divine as superstitious, while also distorting moral values. The righteous have been persecuted, the evildoers exalted. Children have been encouraged to betray parents, husbands and wives to betray each other, and students to attack teachers and all traditional culture.
The value of the divine, which used to be central to society throughout most of human history, has also been attacked in Western society by an increasingly materialistic outlook.
Today, were it not for Shen Yun, this rich heritage would be lost to the world. Shen Yun brings to the stage the glory and beauty of traditions, and it shows the importance of the divine in offering people hope—both in this life and beyond. That is probably why many people are so profoundly moved, with some even shedding tears. It is a question to ponder in our own lives as we reflect on our own relationship with the divine, as well as on our role in this world.
These are some of the lessons that a Shen Yun performance offers us, and since the company presents a new program every year, we can continue to explore the culture and absorb its lessons, in a more profound way, year after year.
The Epoch Times considers Shen Yun Performing Arts the significant cultural event of our time and has covered audience reactions since the company's inception in 2006.