A young female Mastiff was found running down the streets of Eastpointe, Michigan, on her own in a state of shocking neglect. However, her rescue and a new set of ordinances are set to make things better for the canines of the city.
Eastpointe Police Department's Chief Animal Control Officer, Brian Pylar, was the first rescuer to meet the dog, named Penelope, on Jan. 15, 2020. In an email interview with The Epoch Times, he shared her story.
Describing her poor physical state, ACO Pylar said: "Her rib and hip bones were visible from the surface. I would also see sagging from her nipples and mammary area, signs that led me to believe she had previously been bred."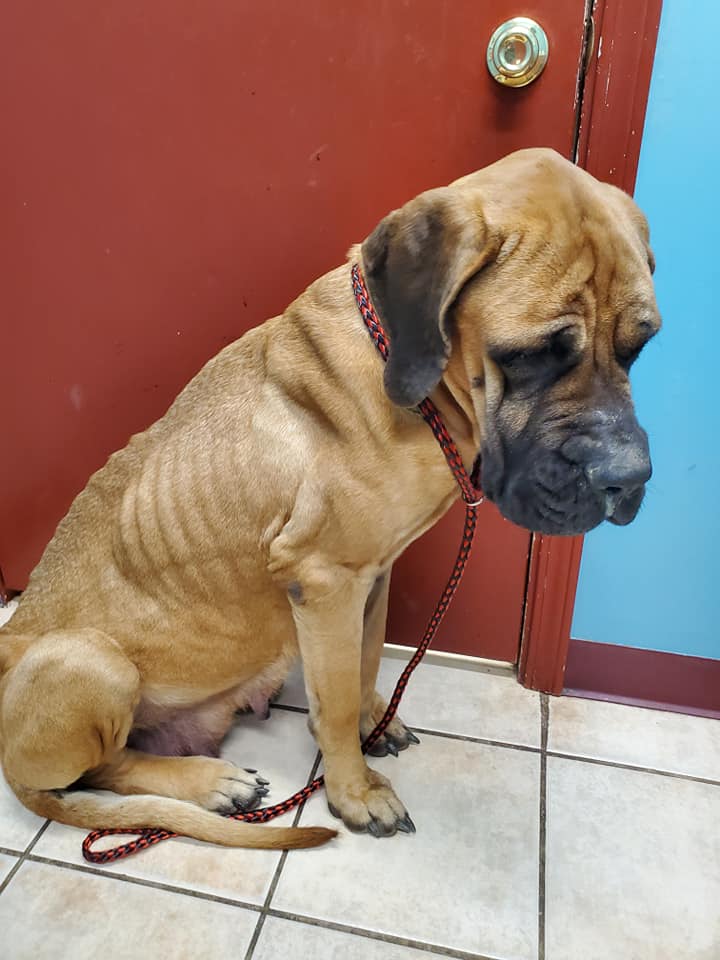 "She was very fearful when I attempted to approach her," the officer continued. However, he tried to gain the nervous dog's trust by tossing her treats, but she was tentative. Whenever the officer made certain movements toward her she would run away. ACO Pylar then started to chase her on foot.
He said: "Luckily, I was able to secure her in the backyard of a residence." Penelope responded to verbal commands, allowed for a leash to be slipped around her neck, and hopped into the animal control truck.
Soon, she warmed up to the animal control officer, staying by his side while tethered to her leash. Led by ACO Pylar's gentle example, Penelope then warmed to her next set of rescuers.

Penelope was taken to Advanced Veterinary Emergency and later to dog rescue organization Detroit Pit Crew, where she was estimated to be around 2–3 years of age, severely emaciated, filthy, and overbred. "It appeared to me, Penelope was used for someone's personal income, without care or regard for her health or condition," ACO Pylar said.
However Detroit Pit Crew's Executive Director, Theresa Sumpter, revealed that unfortunately, the rescue team sees far too many cases like Penelope's.
"Penelope came to us the same day that she was picked up by animal control," Sumpter said in an email interview with The Epoch Times. "[She] responded very well to treatment, and eventually she was medically cleared and fully vetted."
Alluding to her personality, Sumpter said: "Penelope is an absolute doll. She is a joy to be around and just a totally sweet girl."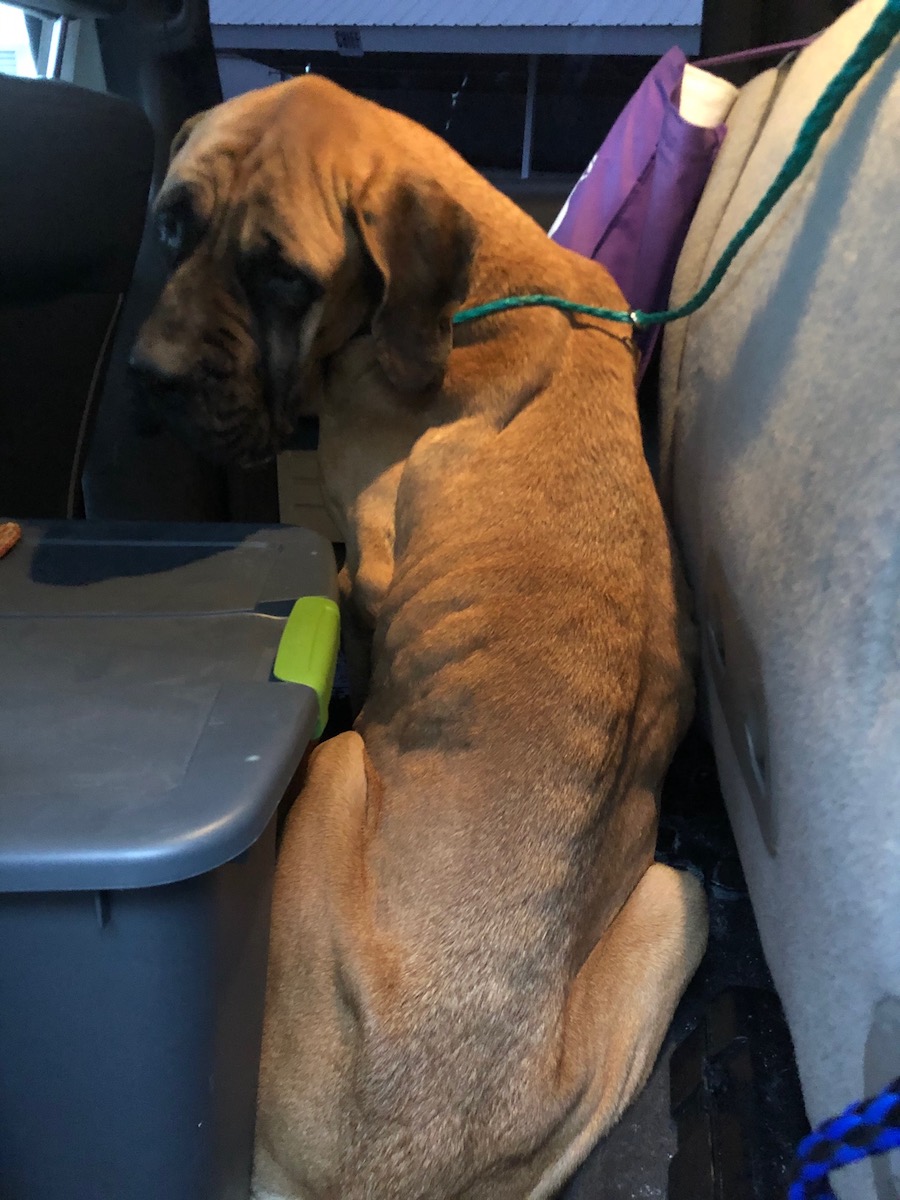 Over the course of three weeks, Penelope thrived, gaining 46 pounds (approx. 21 kg). It was then that the perfect family came forward and expressed interest in offering Penelope a loving forever home; the offer came from a sergeant at the Eastpointe Police Department.
"We were happy to find her such a good home with the law enforcement agency that helped to rescue her," said Sumpter. Penelope was officially adopted on Feb. 2, and the sweet dog was "doing great."
To date, neither Penelope's puppies nor her previous owner has been found. However, the ordinances passed by Eastpointe show a significant change in animal welfare.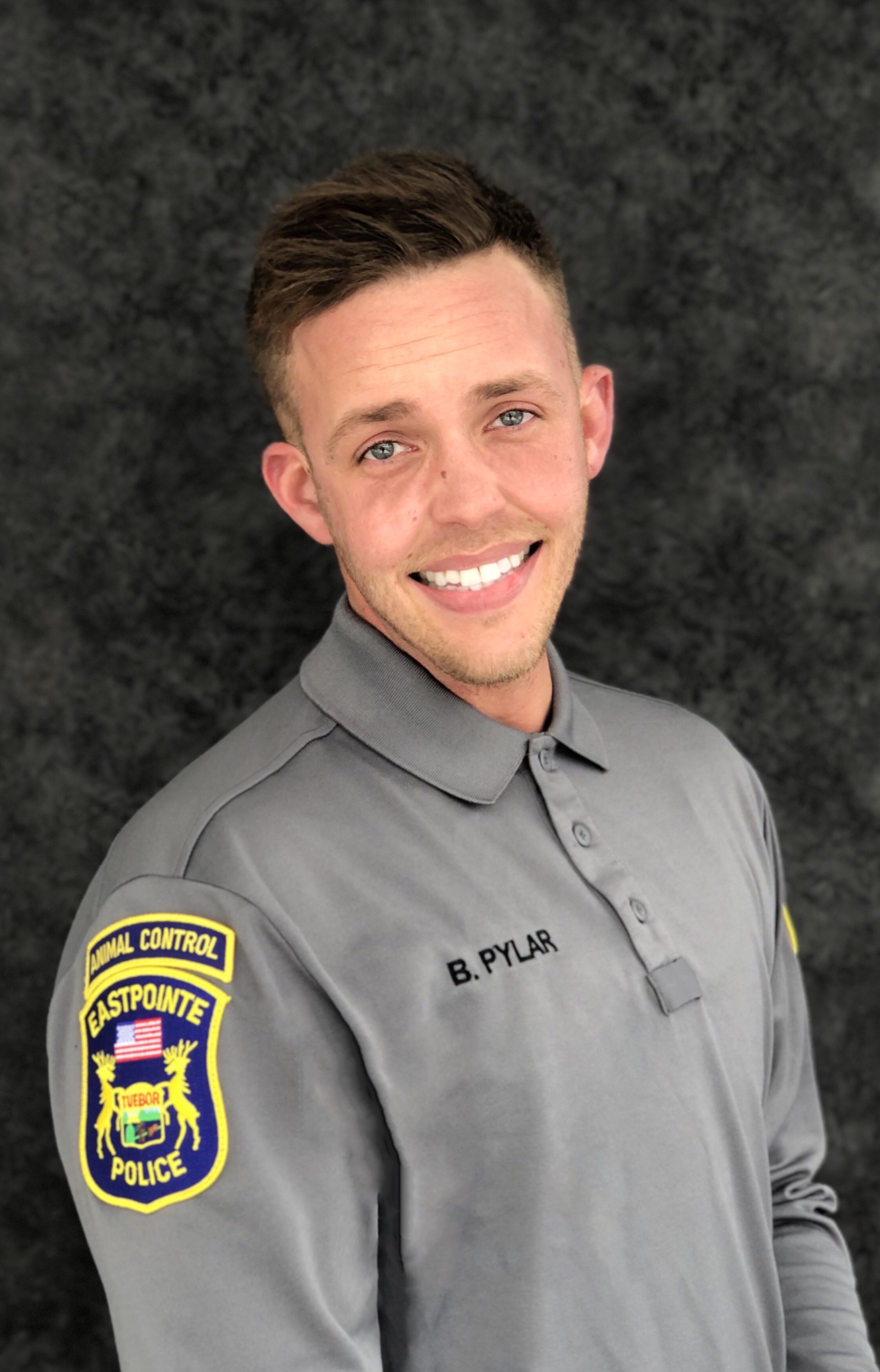 ACO Pylar, based upon a wealth of practical experience, drafted new ordinances that were made enforceable as of Dec. 28, 2019. The officer received 100 percent support from the city's governing body.
The new ordinances stipulate stricter regulations for the care of owned dogs, including mandatory indoor housing from 11 p.m. to 7 a.m., banning the use of chains as tethers within the city, shelter for dogs during temperatures below 43 degrees or above 82 degrees Fahrenheit (below 6 and above 28 degrees Celsius), and mandatory spaying and neutering.
The new ordinances also clamp down on unlicensed "backyard breeding" and unregulated petting zoos.
While malicious animal neglect remains a devastating chronic issue, one new ordinance that could help other dogs in Penelope's situation is the mandatory housing ordinance. "It was suspected by the veterinarian and myself [that] Penelope was housed outdoors," said ACO Pylar, "as fly stripes were present on her ears and she was covered in dirt and urine."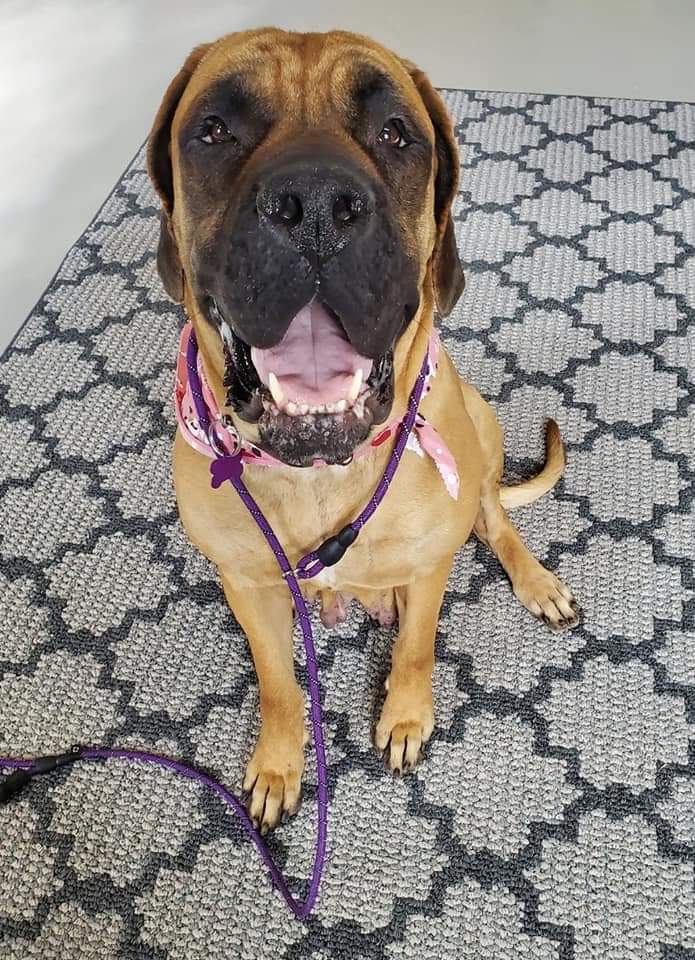 ACO Pylar believes that the new animal ordinances will have a great impact on the animals in the community.
"Dogs and cats are both companion animals and a part of our families," he said. "They are reliant on humans to properly care for them, as they cannot speak for themselves."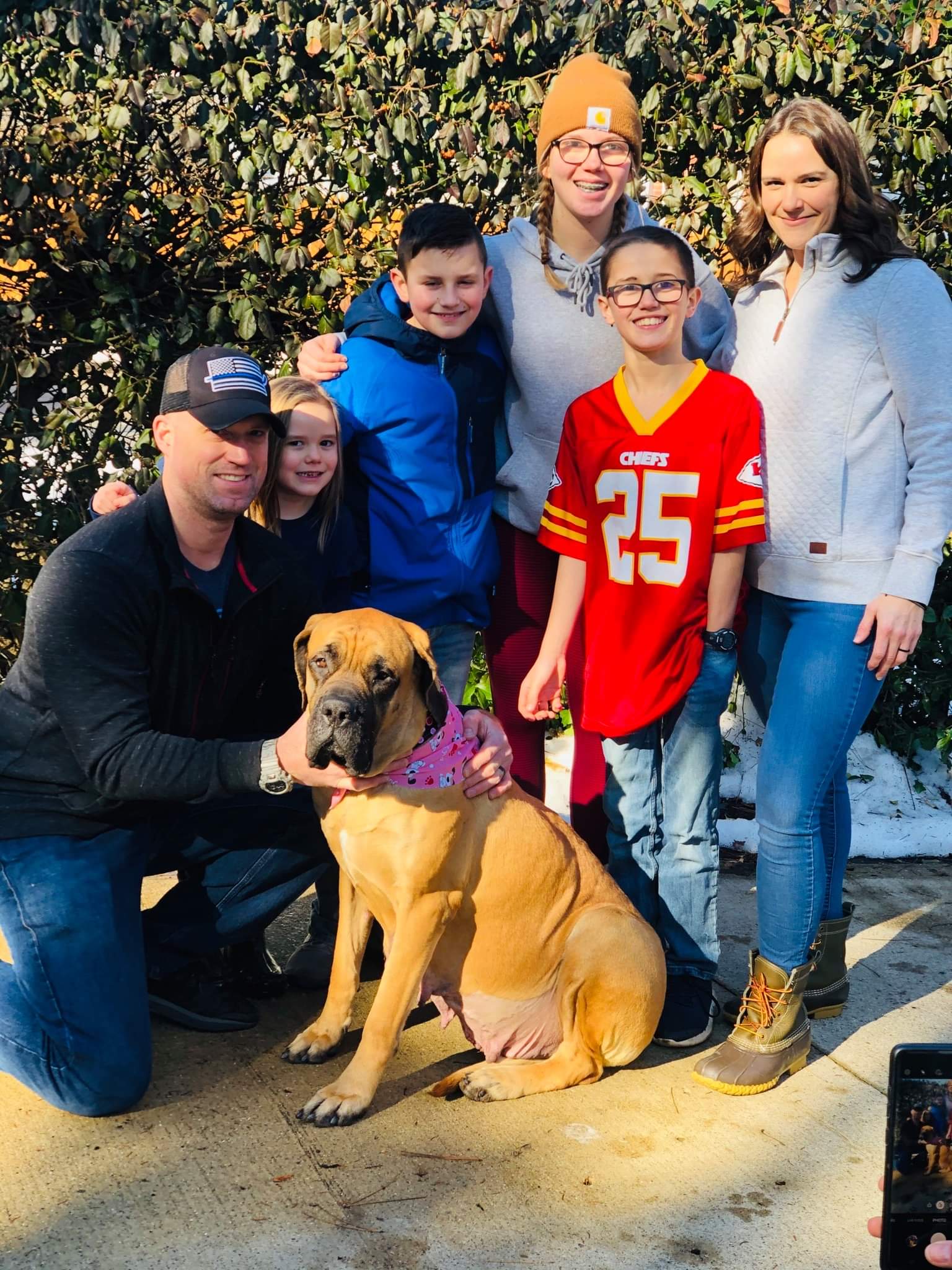 Sumpter revealed that the Detroit Pit Crew team was "thrilled" with the new animal welfare ordinances. "However, the law as it relates to Penelope is actually a state-wide law; it's against State Law to starve animals," she added.
While Detroit Pit Crew staff, whose work is funded entirely by donations, see as much animal abuse, neglect, and cruelty, they keep their heads above water by focusing on the success stories. "It helps us to focus on saving the dogs that we can," Sumpter explained, "and making sure that we are able to provide them with a better life moving forward."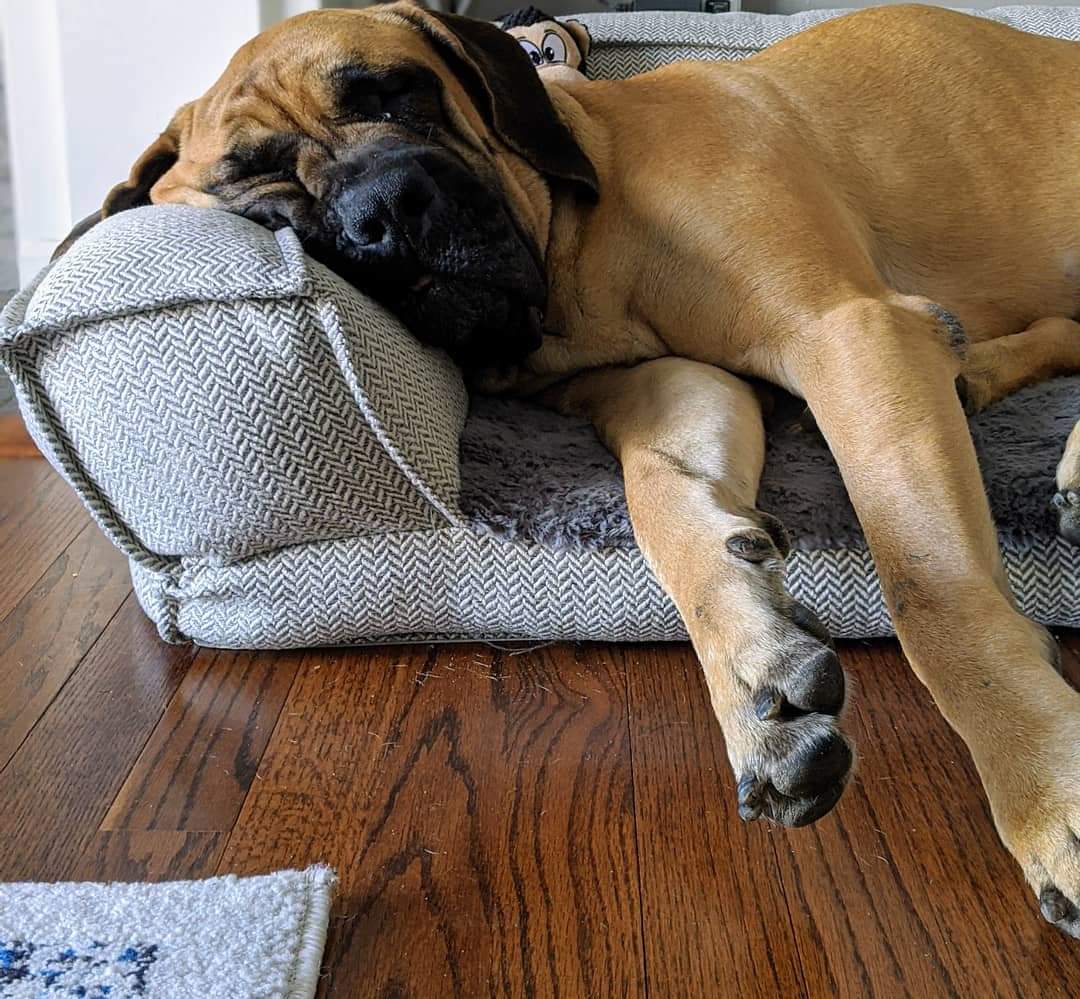 As for how Penelope is doing with her adoptive family, ACO Pylar, who met her on Valentine's Day 2020, said: "She is doing phenomenal with her new family. They absolutely adore her and give her such a great life."
He further added: "She is right where she belongs and deserves to be."