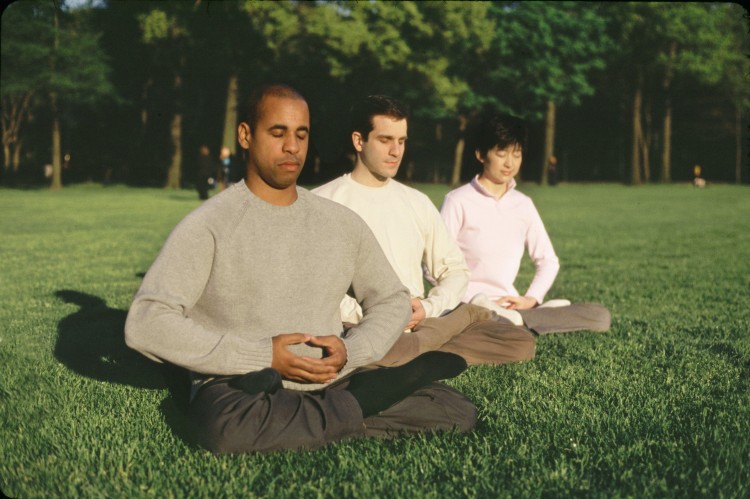 Regular meditation from a young age can significantly lessen the risk of cardiovascular disease by reducing strain on the heart.
A team of U.S. researchers studied 62 African American teenagers with high blood pressure and found those who meditated twice daily had lower left ventricular mass, which is a predictor of cardiovascular disease.
"Increased mass of the heart muscle's left ventricle is caused by the extra workload on the heart with higher blood pressure," said Dr. Vernon A. Barnes at the Georgia Health Sciences University in a press release.
"Some of these teens already had higher measures of left ventricular mass because of their elevated blood pressure, which they are likely to maintain into adulthood."
To check the effects of meditation, the team randomly assigned teenagers to two different activities for four months.
Thirty teens routinely performed 15 minutes of meditation with a class and 15 minutes at home. Meanwhile, a control group of 32 adolescents did not meditate, but were educated on how to keep blood pressure within a normal range and lower risks for heart disease. The same instructor worked with both groups.
After the study, echocardiogram checkups of the participants' left ventricular mass (LVM) showed a decrease in the teen group that meditated.
These students also showed behavioral improvements according to their school records.
According to Barnes, meditation provides a period of "deep rest" which decreases the activity of the sympathetic nervous system and release of stress hormones. "As a result, the vasculature relaxes, blood pressure drops and the heart works less."
In their paper, the researchers explained that previous studies have shown how meditation effectively reduces blood pressure in long-term practitioners and controls indicators of psycho-social stress such as anger, hostility, and depression.
"Statistics indicate that one in every 10 black youths has high blood pressure," Barnes said. "If practiced over time, the meditation may reduce the risk of these teens developing cardiovascular disease, in addition to other added health benefits."
This is the first study to demonstrate a decrease in LVM due to meditation. The team hopes it will act as a stepping stone for inclusion of meditation to prevent and treat cardiovascular disease.
The findings were published online in the journal Evidence-Based Complementary and Alternative Medicine.
The Epoch Times publishes in 35 countries and in 19 languages. Subscribe to our e-newsletter.