When you think of Halloween, you probably think first of trick-or-treating. It's been an American tradition for more than a century, where costumed children ring doorbells in hopes of filling their bags with candies and treats by the handful. While candy corn and mini chocolate bars wrapped in orange and black wrappers are certainly synonymous with Halloween, the holiday's food traditions run far deeper.
Halloween is rooted in the ancient Irish festival of Samhain, which marked the end of the harvest season and the beginning of winter. It was a time to allow the fields to rest before replanting in the spring. Herdsman brought their cattle from summer pasture back home and selected which animals to cull and which to keep. Everyone hoped their summertime harvest would be enough to last their family through a dark, wet, and chilly winter. In essence, the holiday is deeply tied to the changing of seasons and the lives of a pastoral people who depended entirely on the land for their health and fortune.
According to Irish folklore, this was one of two times during the year when the veil between the world of the living and the otherworld grew thinnest, allowing fairies to engage in mischief among the living. Accordingly, people would leave offerings of food to the fairies to earn their favor. Divination, or fortune-telling, was similarly popular.
Colcannon for the Fairies
Colcannon is an Irish dish made by mashing potatoes with kale or cabbage and plenty of milk and butter. While potatoes only arrived in Ireland about 500 years ago, they quickly became a staple of the Irish diet. Colcannon is simple, homey food that's nourishing and satisfying, and certainly provides plenty of calories to fortify you for a night spent trick-or-treating. When serving it on Halloween night, it's traditional to reserve a small scoop—no larger than a thimble—for the fairies.
Hawthorn trees play a special role in Irish folklore, where they're also known to be fairy trees—that is, where the fairies make their home. Placing an offering of colcannon beneath a hawthorn tree on Halloween was thought to appease the fairies, earning their blessing rather than their mischief and pranks.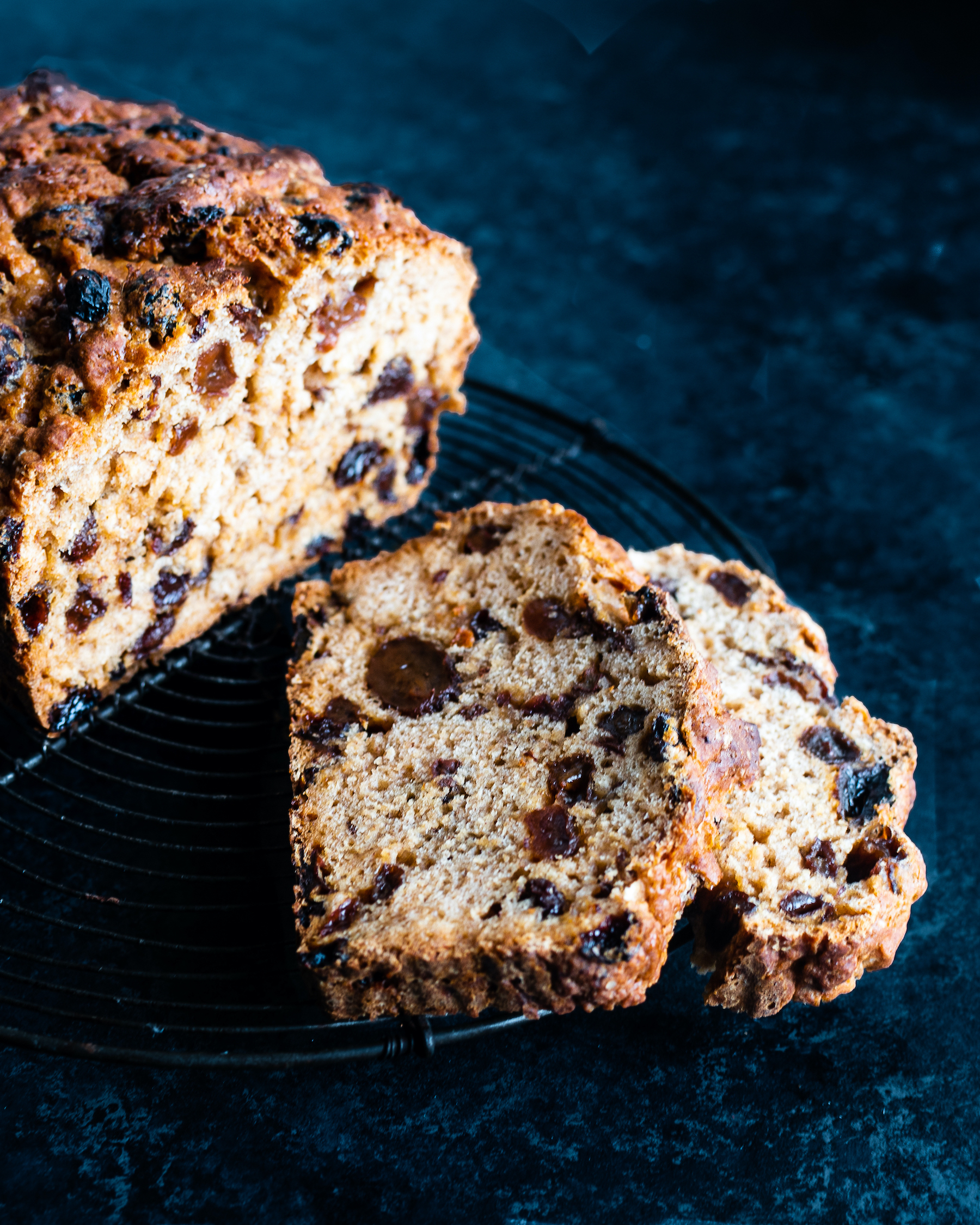 Barmbrack to Know Your Fortune
Barmbrack is a sweet spiced bread dotted with dried fruit. Traditionally, it's made with leftover yeast from the brewing process, which is also known as barm; however, more modern recipes call for the use of chemical rising agents such as baking powder. The result is lovely—a sweet slice infused with cinnamon and nutmeg, best served slathered with softened butter.
In preparing barmbrack for Halloween, the baker would tuck a few trinkets into the batter that promised to foretell the eater's fortune. While the trinkets would vary from baker to baker, they would generally include a ring, which promised a wedding within the year; a matchstick, which foretold an unhappy marriage; a coin, which promised wealth; and a bit of cloth, which signified poverty.
Both barmbrack and colcannon provide a nod to the traditions of the past, and are worth reviving amid the commercialism and ghoulish fanfare of modern Halloween festivities. Whether you're mashing the potatoes for colcannon, stirring the batter for barmbrack, or greeting trick-or-treaters at your door, remember that the holiday is fundamentally a celebration of the seasons and the veil between life and death.