Savory is a wonderful herb that is sadly underutilized. As the name suggests, it has a rich, satisfying flavor, but it also has a wide range of healing applications too. To bring more attention to this useful plant, the International Herb Association made savory the 2015 Herb of the Year.
In Bulgaria, Turkey, Romania, France, Greece, and other European countries, savory has been a staple seasoning for centuries, not only because of its spicy, woodsy taste, but also because it helps with digestion. It is often compared to thyme, but savory has a character all its own.
Savory helps prevent gas and bloating, so it is often paired with beans. In Germany, savory is known as Bohnenkraut (bean herb). Savory also compliments meat (it is the starring herb in salami), as well as eggs, mushrooms, vegetables—pretty much anything except for desserts. The taste of savory is so versatile that in ancient Rome, savory-infused vinegar was a popular condiment.
Savory is used to treat a variety of digestive problems, such as diarrhea, intestinal cramps, nausea, and candida yeast overgrowth. One study found that savory was effective against H. pylori infection. Throughout Europe, savory is used to quell the excessive thirst of diabetes.
Adding savory to your recipes may also protect against food-borne infections. One study published in a 2013 issue of Journal of Chemistry found that savory guards against various Salmonella species.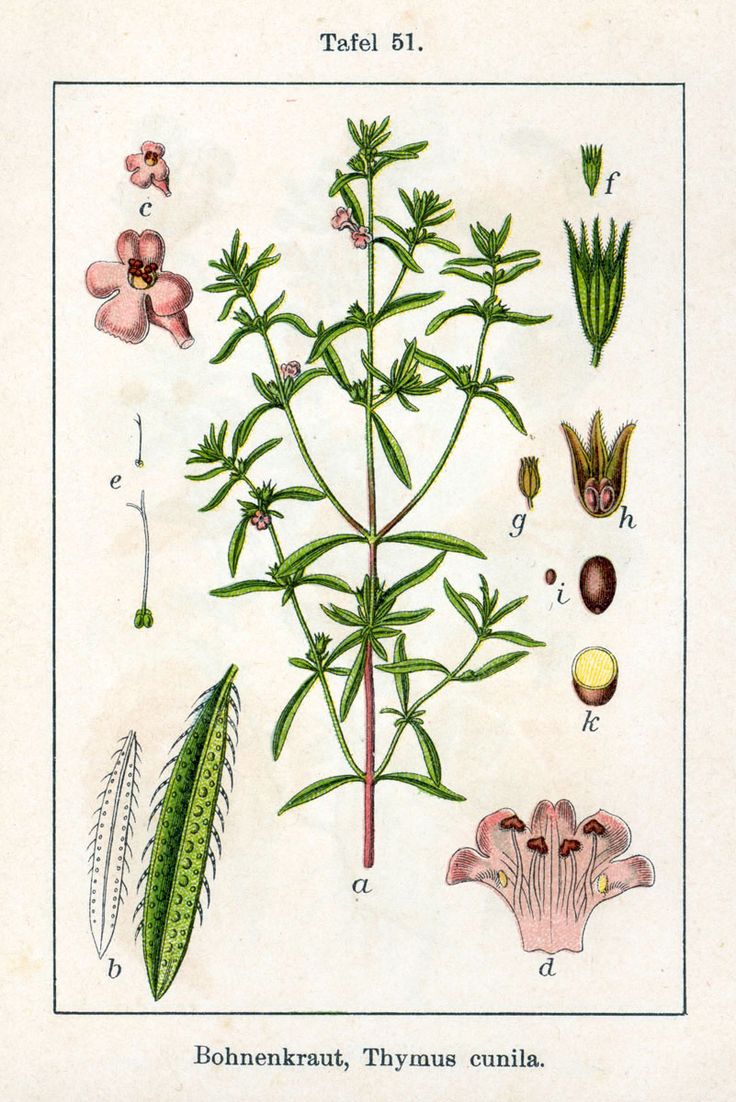 Summer, Winter, and Yerba Buena
There are several types of savory, but the best-known are the summer and winter savories, which both originate from Mediterranean Europe. Both varieties have similar properties and flavors. The difference is that delicate summer savory has tender leaves that wither and die in the frost. Winter savory (also known as mountain savory) is stronger-tasting with tougher leaves that can survive the cold.
Early American settlers brought European savory to the New World, but there is also a close relative native to the Pacific coast known as yerba buena, which means "good herb." The name is a reference to its taste and its reputation for treating a variety of health issues.
To the early settlers of California, yerba buena (sometimes known as wild savory) was considered a remarkable cure-all. Yerba buena was held in such high regard that it was the original name for San Francisco.
Other types include pink savory (a sweeter variety popular throughout North Africa and Spain), Jamaican mint bush (a minty version), and lemon savory, which features a sour note.
All savories are rich in essential oils that have antibiotic and antifungal properties. This makes savory a good choice for soothing a sore throat, quieting a cough, and strengthening immunity. Savory can also be applied topically and used to treat insect bites.
Savory is a warming herb that improves circulation and is believed to sharpen eyesight over time. In addition to treating digestive complaints, 17th century herbalist and astrologer Nicolas Culpeper recommended savory for asthma and hearing loss and to tonify the reproductive system. He added that "it is much commended for pregnant women to take inwardly and to smell often unto."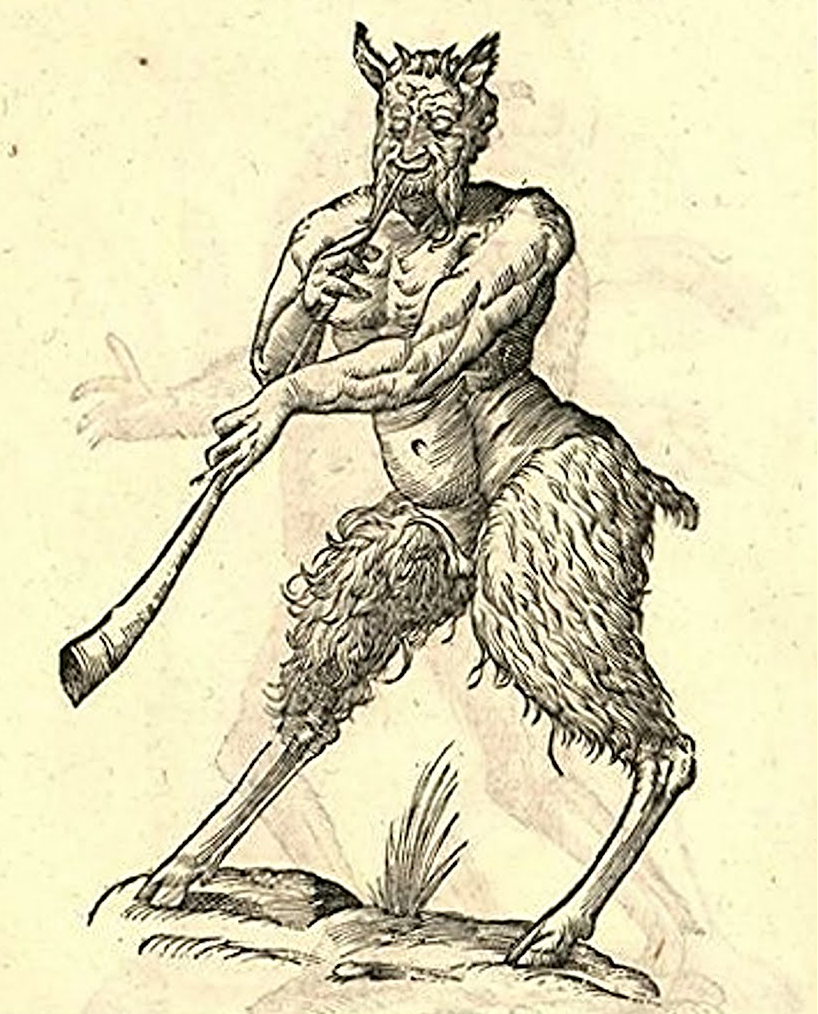 Satyr's Herb
Further insights into savory come from its botanical name, Satureja. This is a reference to the satyr, a man-goat hybrid from ancient Greek mythology. According to legend, satyrs had hooves, horns, and lots of charm. They were known for wooing human women into the wilderness with their sultry pan flute music.
Likewise, savory has also long held a reputation for arousing libidinous desires. In ancient Egypt, savory was a main ingredient in love potions. In Italian traditions, brides-to-be were often fed savory on a daily basis at least a month before the wedding.
Some ancient aphrodisiac claims should be taken with a grain of salt, but there may actually be something to savory's effect on the reproductive system. One animal study has shown that winter savory may treat premature ejaculation. Another study suggests it may protect against testicular trauma.
Savory may also help in degenerative memory loss. Another animal study using a savory native to Iran suggests that the herb may prevent the oxidative stress and beta-amyloid-induced memory impairment found in Alzheimer's disease.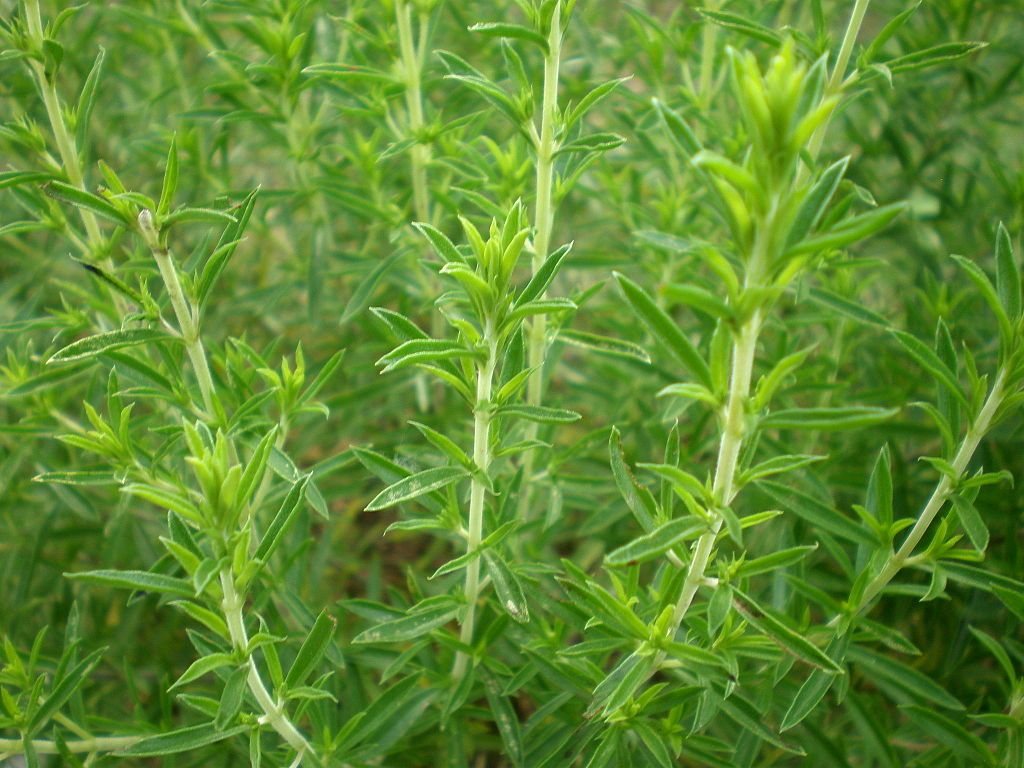 How to Use
The delicate annual varieties like summer savory can be added raw to salads, or you can let the herb sit in apple cider vinegar for a few days to extract its flavor. The tougher winter savory is better in cooked applications Add a few springs to a pot of soup or beans (lentils or navy beans) and let it simmer.
Savory is easy to grow and dries well. You can use it to replace thyme or oregano in a recipe, or blend the
herbs
together for a unique taste. For example, the Herb de Provence mix of southern France consists entirely of mint relatives: savory, thyme, marjoram, rosemary, and lavender.
For medicine or enjoyment, try a hot cup of savory tea. Steep a few fresh sprigs or a couple of teaspoons of dried herb in a cup of hot water. Keep pot covered while steeping to prevent savory's essential oils from evaporating. At one cup per day, this herb is generally considered very safe.