Start the water boiling. It's time to relax with a lemon balm tea.
Lemon balm is a member of the mint family, and at first glance, it's easy to mistake this plant for peppermint. But lemon balm is distinctively different. As the name suggests, it has a citrusy vibe.
Both bees and humans enjoy lemon balm's alluring sweet, lemony smell. The connection between lemon balm and bees has been noted for ages. The botanical name for lemon balm is Melissa, which is the Greek word for honey bee. Bees are especially fond of its sweetly scented white flowers, and bee keepers have long grown lemon balm close to hives to keep the colony happy.
Lemon balm also has a centuries' long reputation for quieting a mind that is buzzing with obsessive thoughts. This herb has been popular throughout Europe for hundreds of years, not only for its smell, but also for its ability to treat anxiety and depression. One old name for lemon balm is "heart's delight," and even today, it is used for those suffering from panic attacks, tension headaches, and heart palpitations.
Lemon balm is a reliable mild sedative and the perfect tea for someone who is wound too tight. Small human and animal studies find it effective at improving mental focus and promoting calm, yet it is safe and gentle enough to use with children.
The German government's commission on natural medicine confirms use of lemon balm for insomnia. Doctors throughout Europe also use lemon balm to treat an overactive thyroid—characterized by symptoms of jitteriness, difficulty concentrating, and a rapid or irregular heartbeat. Others use lemon balm to help overcome withdrawal symptoms associated with drug and alcohol addiction.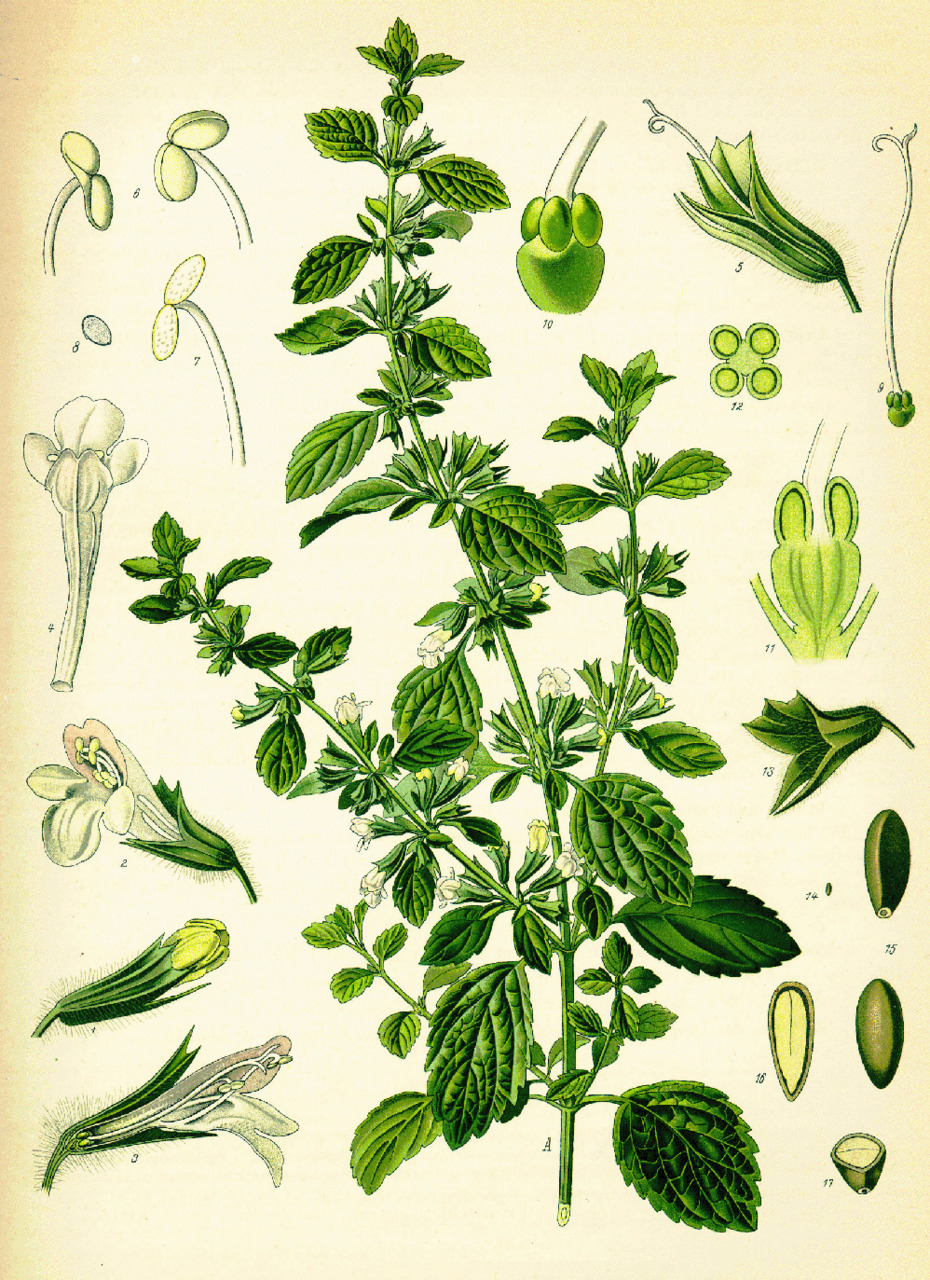 Longevity Herb
Lemon balm's sweet, calming nature has earned many fans throughout years. In the ninth century, Charlemagne, first emperor of the Holy Roman Empire, was so impressed with lemon balm's virtues that he decreed that it be planted in every monastery garden.
Seventeenth century English herbalist and astronomer Nicholas Culpeper wrote that lemon balm could "open obstructions of the brain" and "expel those melancholy vapors from the spirits and blood." Shakespeare mentions this herb in several plays.
The renowned 15th century Swiss physician Paracelsus identified lemon balm as a longevity herb, calling it the "elixir of life." Considering that chronic stress has been shown to accelerate the aging process, he may have been on to something.
There are several tales of European nobility who lived over 100 years thanks to daily consumption of lemon balm. More recently, a study using lemon balm essential oil was found to calm irritable patients suffering with dementia and improve their attention span. Researchers suggested that the herb may be helpful for those with Alzheimer's disease.
Chronic worry and tension can take its toll, and so can the environment. In both cases, lemon balm may alleviate the body's burden. One study looked at radiology staff—individuals exposed to low levels of radiation on a regular basis. After 30 days of drinking lemon balm tea, markers for oxidative stress were significantly reduced.
Antiviral
Like every other member of the mint family, lemon balm helps with digestion, but its antiviral properties makes it unique among mints. Lemon balm is a popular ingredient in lip balms to treat herpes and cold sores. Lemon balm tincture is used to prevent and treat herpes and shingles outbreaks.
Time for Tea
For best taste and effect, bring water to a boil, turn off the heat, and steep fresh or dried leaves in a covered pot for at least 10 minutes. This very mild tea welcomes a little honey and a squeeze of lemon.