With a lock on most of the top 20 drunkest cities in America, Wisconsin might know a little something about alcohol. While many likely think this means beer, a book recently published by the University of Wisconsin Press focuses on the Badger State's love of cocktails.
"Wisconsin Cocktails" is the latest work of state resident Jeanette Hurt, a well-known food and drink writer. While I often associate her with cheese, she's also authored the well received "Drink Like a Woman: Shake. Stir. Conquer. Repeat."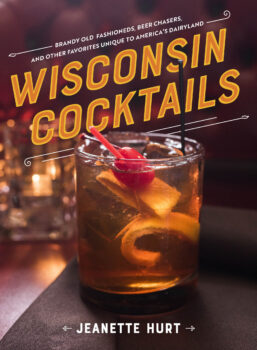 As Hurt writes in her preface, "We have cocktails that are so unique to Wisconsin that if we ask for them a certain way, whether we're in Las Vegas or Orlando, Manhattan or Miami, the bartender will go, 'Oh, are you from Wisconsin?'"
Chapter one is dedicated to the old fashioned. Though yet to be taken up by the state government, the "official" cocktail of Wisconsin is a brandy cocktail, causing out-of-state fans of the whiskey version to groan. While it's not the only brand used, California-based Korbel can thank Wisconsin for consuming half of their total annual production.
Hurt covers the myriad variations on the recipe (a Milwaukee distillery owner offers a gin-based version), the techniques for making them, and the fascinating theories of the Badger State's shunning of whiskey for brandy. A Korbel booth at the 1893 World's Fair? An abundance of German immigrants? No spoilers; read and find out.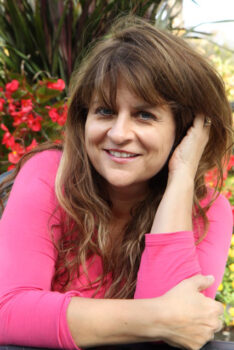 Besides the state cocktail, the bloody mary and the batter-rich Tom and Jerry merit their own chapters. Garnishing bloody marys is a competitive sport in Wisconsin: Each "comes with its own meal on top," notes Hurt, and a beer chaser. The origin stories are as interesting as the recipes are delicious.
Other chapters cover ice-cream drinks to hot mixes: hot toddies and Tom and Jerrys for those long winters, and Wisconsin peculiarities from the brandy slush to the cherry bounce, a potent tradition of soaking Wisconsin Door County cherries in booze for a month or six to be drunk around the holidays. Each chapter offers a collection of great recipes from various Wisconsin-based mixologists, from "classic" representations of drinks to a number of modern creations, such as a coffee julep made with Japanese whiskey and garnished with coffee beans.
Non-alcoholic or "virgin" cocktails are not left out, including a no-booze old fashioned. But if you think some of the book's cocktails indeed sound old-fashioned, try out the many new Wisconsin cocktails, which range from abundant variations on classics to a few dessert-leaning drinks from Kohler, namesake of the kitchen and bath fixture empire, and home of The American Club resort and some world-class golf courses.
The book ends with a section on cocktail and cheese pairings. What should you pair with a $200/pound, 20-year-old cheddar?
The lovely hardcover edition, with beautifully liquored-up photography, looks good on a coffee table or bar top.
RECIPE: Tom and Jerry
From Dairy Farmers of Wisconsin
Makes 12 servings
For the Batter
1 cup Wisconsin Mascarpone cheese
3 cups powdered sugar
6 eggs, separated (preferably pasteurized or from a local source you trust)
1/2 teaspoon vanilla extract
1/2 teaspoon ground nutmeg
1/4 teaspoon ground cloves
1/4 teaspoon ground allspice
1/4 teaspoon sea salt
1 1/2 teaspoon cream of tartar (use only if using pasteurized eggs)
To make batter, in a large bowl mix mascarpone and powdered sugar until combined. Set aside. In a medium-sized mixer bowl, beat egg yolks until slightly thickened and pale yellow, about 4 minutes. Add vanilla, nutmeg, cloves, and allspice, stir to incorporate. Stir yolk mixture into Mascarpone mixture until well blended. Set aside.
In a large glass or metal bowl, beat egg whites, salt, and cream of tartar until the egg whites form sharp peaks that hold their shape when lifted with the beater or whisk. Gently fold egg whites into mascarpone mixture, until well combined. Batter can be used immediately or stored in a tightly sealed container and frozen for up to two weeks.
For the Cocktail
1 1/2 quarts (6 cups) milk
12 ounces rum
12 ounces brandy
Glass: mug
Garnish: freshly grated nutmeg
To serve, heat milk in a heavy pot over medium-low heat until hot but not scalded, about 5 to 10 minutes. To make each cocktail, place 1 heaping tablespoon of batter in a mug, pour 4 ounces of hot milk, 1 ounce rum, and 1 ounce brandy. Grate fresh nutmeg on top for garnish.
From "Wisconsin Cocktails" by Jeanette Hurt. Reprinted by permission of the University of Wisconsin Press. Copyright 2020 by the Board of Regents of the University of Wisconsin System. All rights reserved.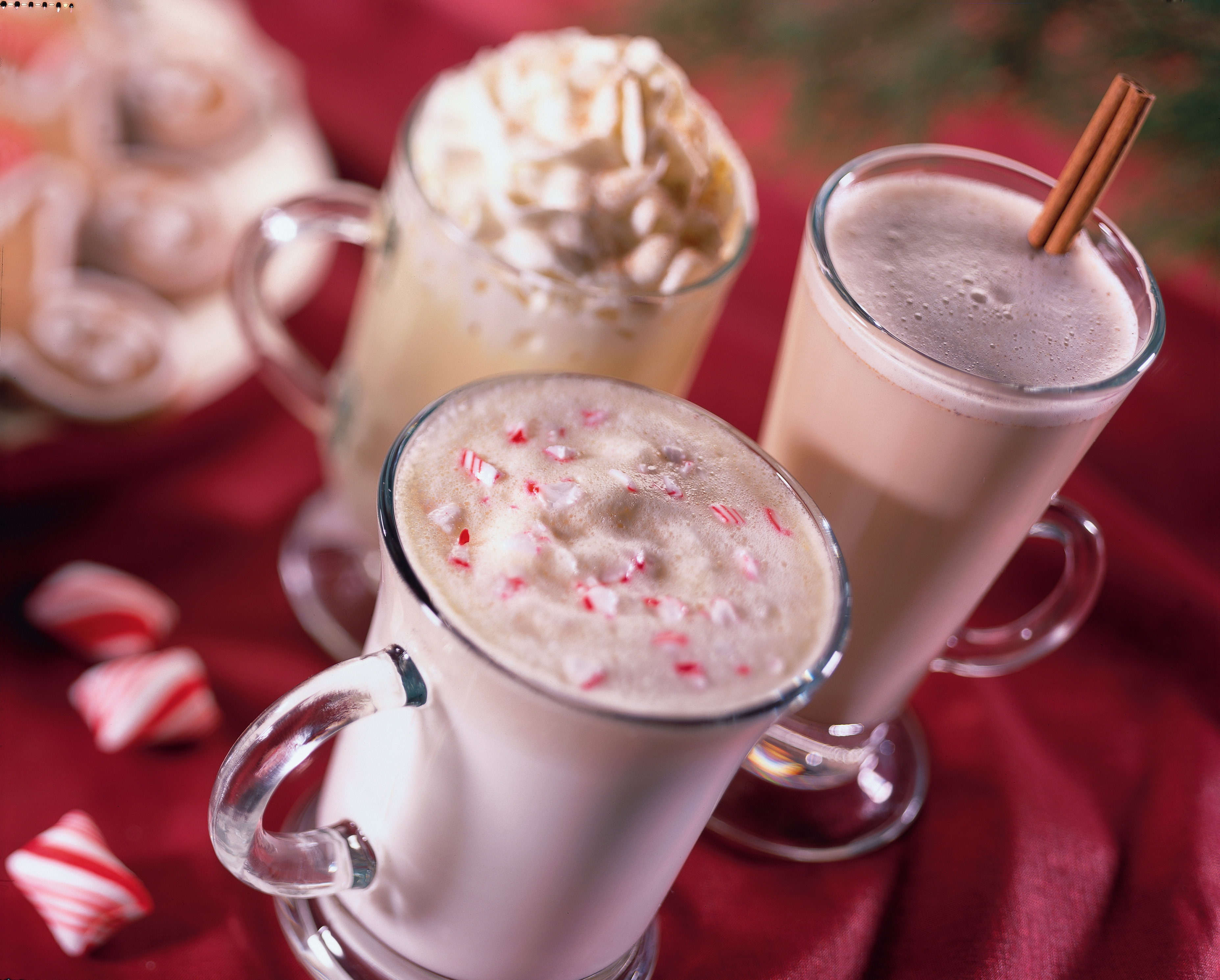 Cocktails of Our Nation
Writer Brian Bartels zooms out for a broader view of American cocktails in his all-encompassing volume "United States of Cocktails: Recipes, Tales, and Traditions from All 50 States." (Needless to say, an old fashioned glass marks Wisconsin on the map.)
Bartels is a Wisconsinite, naturally, and cut his teeth and limes as a bartender in Madison. But for a decade, he served as managing partner and bar director of a bar-training program in New York. A lot of time and travel went into this volume: Indeed, Bartels "traveled everywhere throughout the United States to corral the information you are about to read," he writes in the intro, "seeing the bars, trying the cocktails, and talking to the locals about what makes each state unique."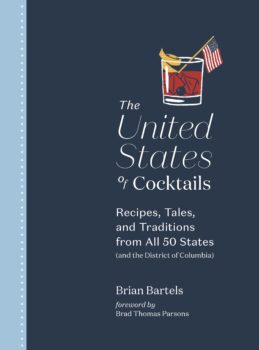 Bartels divides the country into four main sections: the Northeast, South, Midwest, and West, and each state within gets a chapter, highlighting a particular spirit, the oldest establishment, a bucket-list bar, and several other cocktail bars you shouldn't miss. Quotes and anecdotes from characters he's met along the way stand out alongside the main text, and each chapter ends with 2 or 3 detailed recipes.
Consider New Hampshire's pages and the Hulk Smash, a rye-based cocktail with chartreuse, mint bitters, and fresh mint and juices, a creation of Sarah Maillet of 815, a bar in Manchester. Georgia, famously home to Coca-Cola, includes the Uppercut, a mix made with bourbon, spiced rum, vermouth, and a Coca-Cola reduction by Miles Macquarrie of Kimball House in Decatur. Hawaii unsurprisingly includes the Blue Hawaii, but also Fool's Gold, a recipe from Jen Ackrill at Top of Waikiki in Honolulu: a blend of gin, bourbon, and two specialty liqueurs bringing banana and bitter orange flavors.
The collection features more than 100 recipes, and an index lists the cocktails both geographically and by their primary liquor. The introduction includes the back story of cocktails and their history in the United States as well as some interesting trivia. Did you know that bars in Michigan and Kentucky cannot use producer-branded glassware or coasters? Or that Massachusetts doesn't have happy hour? (Perish the thought!)
"I love discovering new worlds," Bartels writes, "and that happens every time we walk into a bar, where colorful characters and infinite stories await." Indeed, bars, clubs, taverns, and speakeasies bring people together with drinks, and Bartels does a fine job of balancing recipe book with story book.
RECIPE: Fool's Gold
From Jen Ackrill, Top of Waikiki, Honolulu
Gaz Regan selected the Fool's Gold for his 2015 "101 Best New Cocktails" for being "weird and wonderful," and I picked it for this book because the ingredients are not easily acquired (not unlike visiting Hawaii), and tracking them down is an adventure in itself—and once you do, you're in for a delicious reward.
1 ounce St. George Dry Rye gin
1 ounce Buffalo Trace bourbon
3/4 ounce Bittermens Amère Nouvelle
1/4 ounce Giffard Banane du Brésil
Garnish: lime peel
Stir the ingredients with ice until chilled; strain into a chilled coupe glass and serve up, garnished with the lime.
Recipe reprinted with permission from "United States of Cocktails" by Brian Bartels. Published by Abrams.
Kevin Revolinski is an avid traveler, craft beer enthusiast, and home cooking fan. He is the author of 15 books, including "The Yogurt Man Cometh: Tales of an American Teacher in Turkey" and his new collection of short stories, "Stealing Away."  He is based in Madison, Wisconsin, and his website is TheMadTraveler.com.