A Chinese woman surnamed Zhang, 26, wanted to appeal to her online audience when she livestreamed herself eating raw "Aloe vera" leaves. Instead, she put herself in a hospital.
Aloe vera is used in drinks and skin products as it's believed to provide health benefits. Eating it should cause no problems, except its laxative effects at certain quantities.

Zhang, however, made a crucial mistake. She took a bite from one of the thick leaves while saying it's "delicious, so good." But when she took another bite, she informed her viewers the plant was "bitter." Another bite and the livestream was over.
She said her mouth went numb and her throat started to burn, according to Apple Daily, a Hong Kong tabloid that broke the story.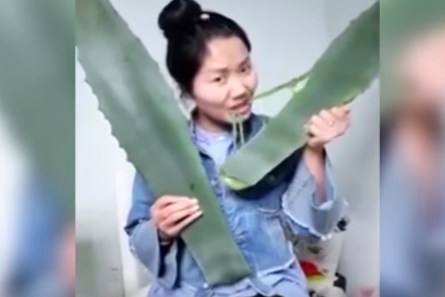 The problem was, Zhang wasn't eating Aloe vera, but Agave americana. Although both plants look similar, the sap from Agave leaves contains toxins that can irritate skin and, if ingested, cause swelling and throat burning.
Zhang realized something was wrong and got herself to the hospital, breaking into rashes and blisters. Doctors pumped her stomach to remove the poisonous plant, Shanghaiist reported.
Agave has plenty of normal, safe uses. Its heart is sweet and edible when baked. Its seeds can be made into flour. The sap from flowering stems can be used as a syrup or fermented into alcoholic beverages (pulque or mescal). It has medicinal uses too, according to University of Connecticut plant database.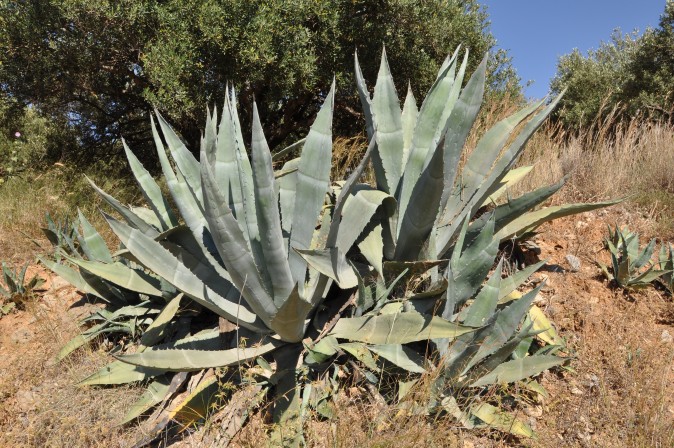 Agave americana is, however, not used to produce tequila, which is prepared from a different variety—Agave tequilana (blue agave).