PERTH, Australia—A Western Australian film professional was completely taken away after watching Shen Yun Performing Arts at The Regal Theatre, on Feb. 23, 2019.
Tansie Bennetts, who works in production in the film industry, could only praise Shen Yun after attending Perth's last performance of the year with her parents.
"It was amazing, really mind blowing," she said. "Just beautiful."
New York-based Shen Yun's program of classical Chinese dance, live orchestra music, and 3-D animated artwork brings to life China's 5,000-year history of civilization that was inspired by the divine.
Bennetts could feel the divinity of traditional Chinese culture through the music.
"You get almost a kind of floaty, euphoric feeling," she said. "You could listen to that for a really long time."
She also loved the hand-made costumes worn by the dancers.
"All of the things they did with the sleeves, skirts, and how they used that fabric to help with the movement, it was beautiful," Bennetts said.
Asked how she felt about the opening act, Bennetts said it set quite a "majestic tone" for the rest of the performance.
"You knew that it would be something deep and meaningful and that it would have a good message to share," Bennetts said.
Two bilingual emcees also helped interpret, in both Chinese and English, the meaning of Shen Yun as "the beauty of divine beings dancing."
"I really liked how they explained the name Shen Yun and what it meant, and about the beauty through movement," Bennetts said. "That expression was really quite amazing, how people can display their beliefs, their culture, and they can display so much soul and heart through simple things like movement and dance. It was really special."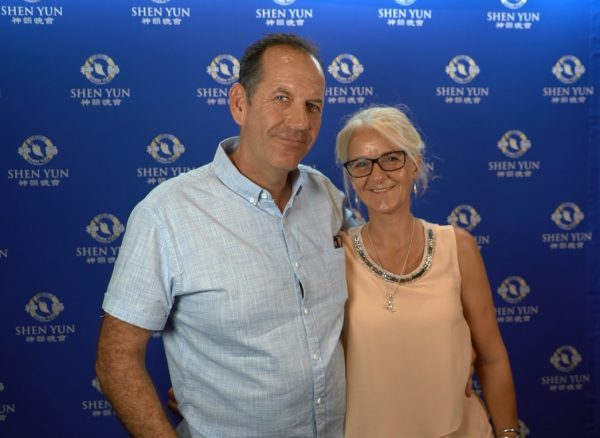 Sportswear distributor Peter Smithson enjoyed Shen Yun's flair for showcasing Chinese culture from ancient through modern times.
He found the performance's depiction of the Chinese regime's 19-year persecution of the Falun Dafa (also known as Falun Gong) spiritual practice to send a powerful message about protecting basic human rights.
"It strikes a bit of a chord really, so quite powerful," Smithson said. "Just squashing people's freedom of speech, it just struck a chord with me."
He was also impressed with the show's artistry and digital backdrop.
"That was great," Smithson said. "I particularly liked the way they used the backdrop as part of the story and that entwined with the rest of the stage show, very well done."

Travel agency owner Yoha Somarriba watched Shen Yun for the first time and said she thoroughly enjoyed the rich and divine aspects of traditional Chinese culture, especially parts of the performance depicting divine beings descending from the heavens.
"I'm truly touched," she said. "I haven't seen something like that, so it was really, really nice."
She promised to tell all of her friends and family about Shen Yun.
"It's something that you need to see. It's hard to describe, but it was amazing," Somarriba said. "You definitely need to watch it to understand everything."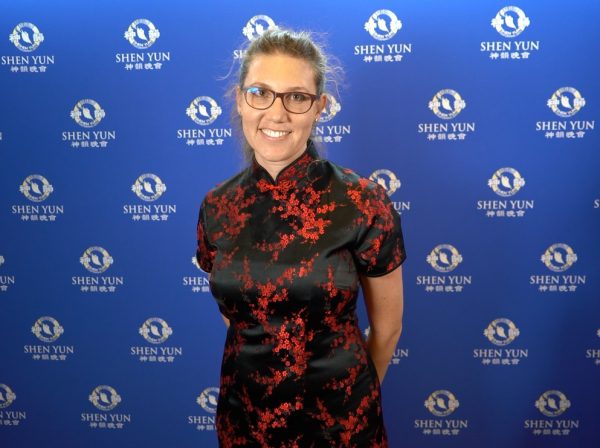 KJ, who formerly taught English while living in Mainland China, found great educational value in Shen Yun. She was surprised to learn about the spiritual aspect of Chinese history since this was not something she experienced while living there.
"I was interested to hear how much of ballet and other styles of dance was taken from there, and you could see those elements coming through," she said. "It's education, how much rich history they've got behind it."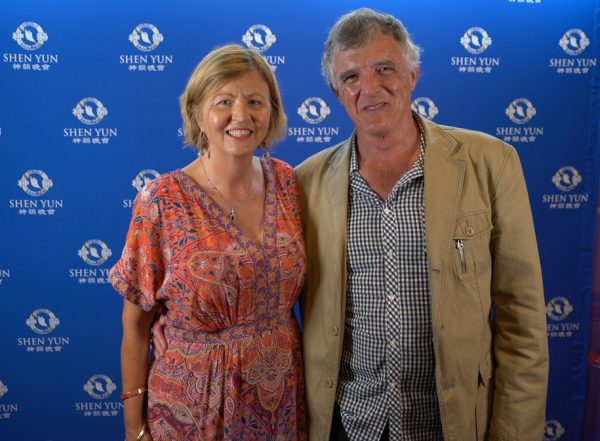 Grandmother Rebecca traveled to Perth with her husband and said she felt enlightened after watching the show.
Shen Yun uses performing arts to present ancient legends, characters and tales from history, and key events from modern times.
"I looked up at intermission about the dance company and the foundation, and how they face persecution and how they overcame some adversity to keep going because they were, not condemned, but disadvantaged by Chinese dance companies, coming in opposition," she said. "They prevailed and they showed that in the performance. They rose; cream rises to the top, so they were just fantastic, unbelievable."
With reporting by NTD Television and Michele Webster.
The Epoch Times considers Shen Yun Performing Arts the significant cultural event of our time and has covered audience reactions since the company's inception in 2006.