BOSTON—Phil Dawicki said he hadn't been able to make it when his wife and son had gone to see Shen Yun Performing Arts, but this time the Shen Yun Symphony Orchestra was in town and the two of them looked forward to sharing it with him.
"It was wonderful, it was fantastic. We're actually going to be coming back … to see the dance performance as well," Dawicki, a vice president in finance, said at the Boston Symphony Hall on Oct. 25.
Dawicki said it wasn't just the blend of East and West that made the orchestra stand apart. There was something about the music that was thoroughly uplifting.
"It was airy and brought you up, and was very exciting," he said. "It was very dynamic and a little bit different."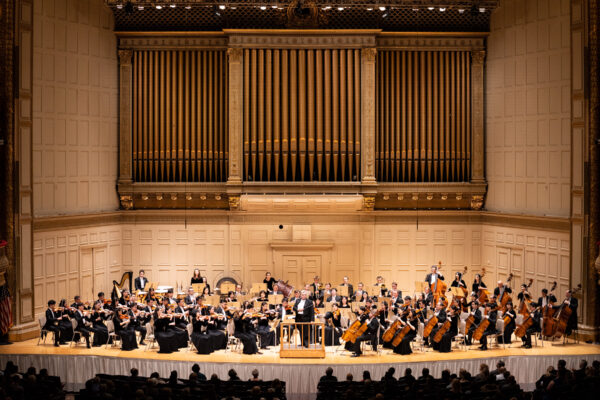 "They're amazing," he said. "Not only the precision but the way the music lifts. It comes out to the audience, it's very dynamic. It sort of comes in rounds of music and sounds and it's great."
"There were so many strings that were playing and they had layers of music that would that would hit you in waves," he said. "We were sitting actually in the very back in the very upper balcony in the last row, and yet we felt all of that music coming towards us. And so it was really it was wonderful."
"It's definitely lots of energy," Dawicki said. "It was like air coming at you, with sound, and sort of uplifting just makes you feel good to be alive."
With reporting by NTD Television.