A sheep weighed down by a hefty 88-pound (40 kg) fleece, unable to stand, has been rescued from an isolated spot in the Australian mountains after being found by an elderly bushwalker. His rescuers suspect that if left unattended, the sheep wouldn't have survived.
"I'm not sure how long the poor fellow had been lying there, but I do know that, judging by the length of his fleece, he had not been shorn in many a year, and had he not been found when he was, he would have passed from this world," Pam Ahern, the founder and director of nonprofit Edgar's Mission Farm Sanctuary, said in a news release.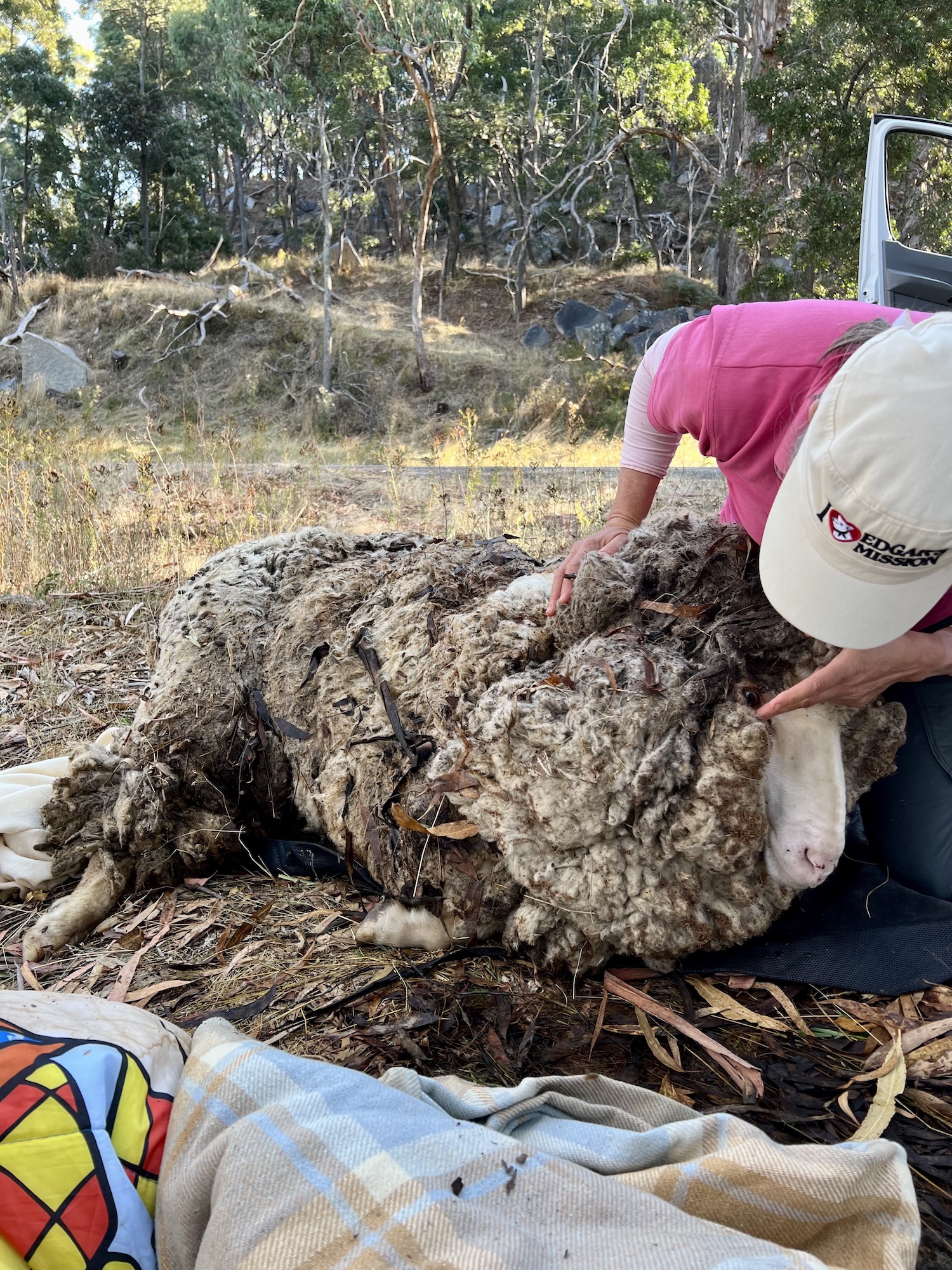 (Courtesy of Edgar's Mission)
Edgar's Mission, a farm sanctuary located in the Australian town of Lancefield, Victoria, received a call in early March from bushwalker Chris Dyson, who had discovered the "wool-burdened sheep" collapsed on Mount Alexander in poor health. Edgar's Mission assessed that his case was critical, and sent a rescue team to retrieve him from the mountain.
Rescuers posted footage of the ram—named Alex, after Mount Alexander—and his retrieval on Instagram, explaining that they had a hard time administering fluids through his "felt-like" fleece, and initially feared he was too far gone to save.
"We wondered at first blush with Alex, could his life even be saved, and would the kindest thing have been to let him pass from this world," they wrote. "And then we lifted the shroud of wool from his face and our eyes met, and in that instant it was so strikingly clear he wanted to live."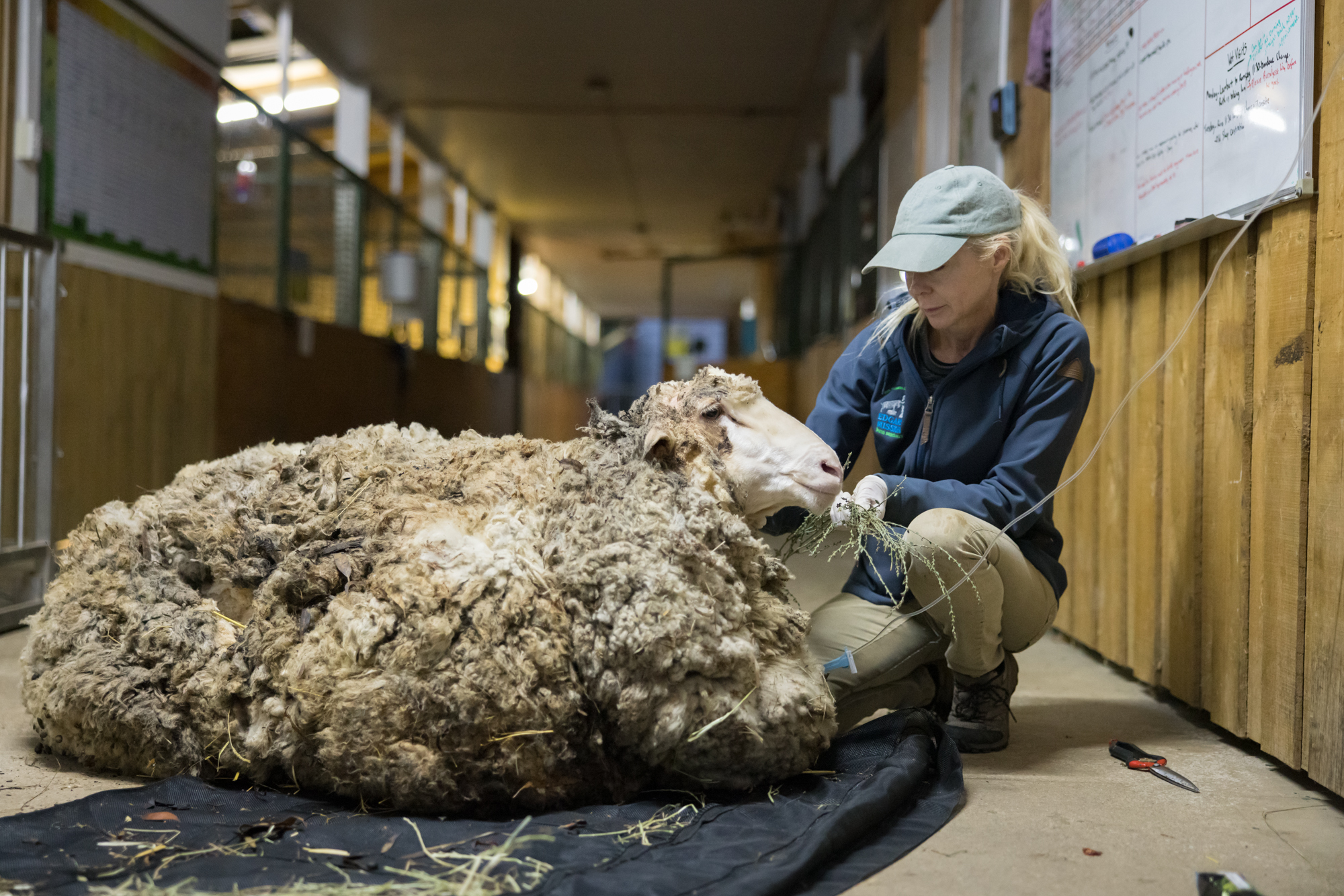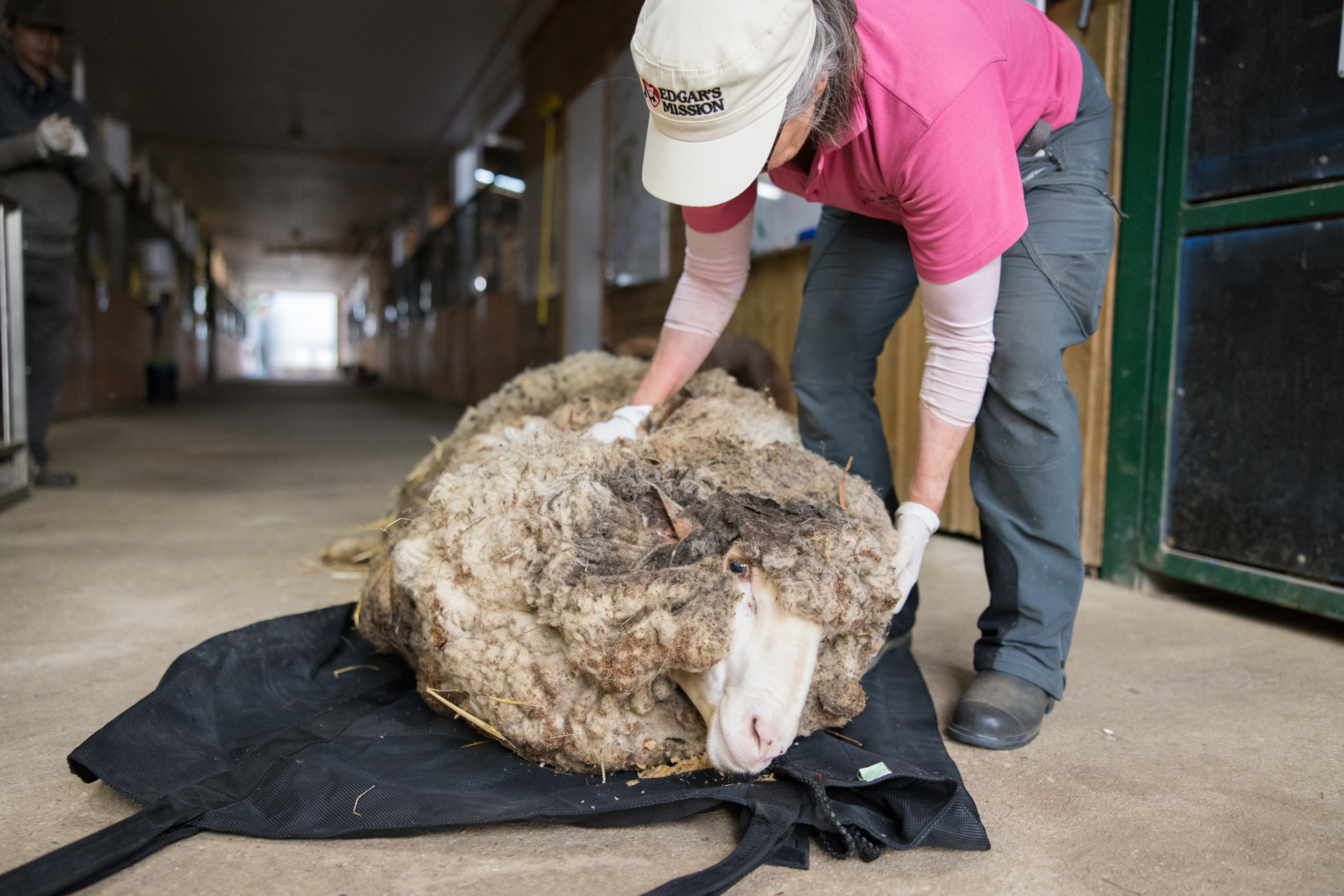 Local sheep shearer Holly Kendall was called and spent over an hour, nearing midnight, ridding Alex of 88 pounds of "urine-soaked, stick and twig-matted, insect-encrusted fleece," leaving the frail sheep standing on wobbly legs in its wake.
"When we finished, he still needed help to stand, but you could see his eyes getting brighter by the minute," Kendall told Australia's ABC News. Ahern told the outlet she suspected that Alex had escaped from a farm as a lamb, gotten lost in the mountains, and not been shorn for upward of six years.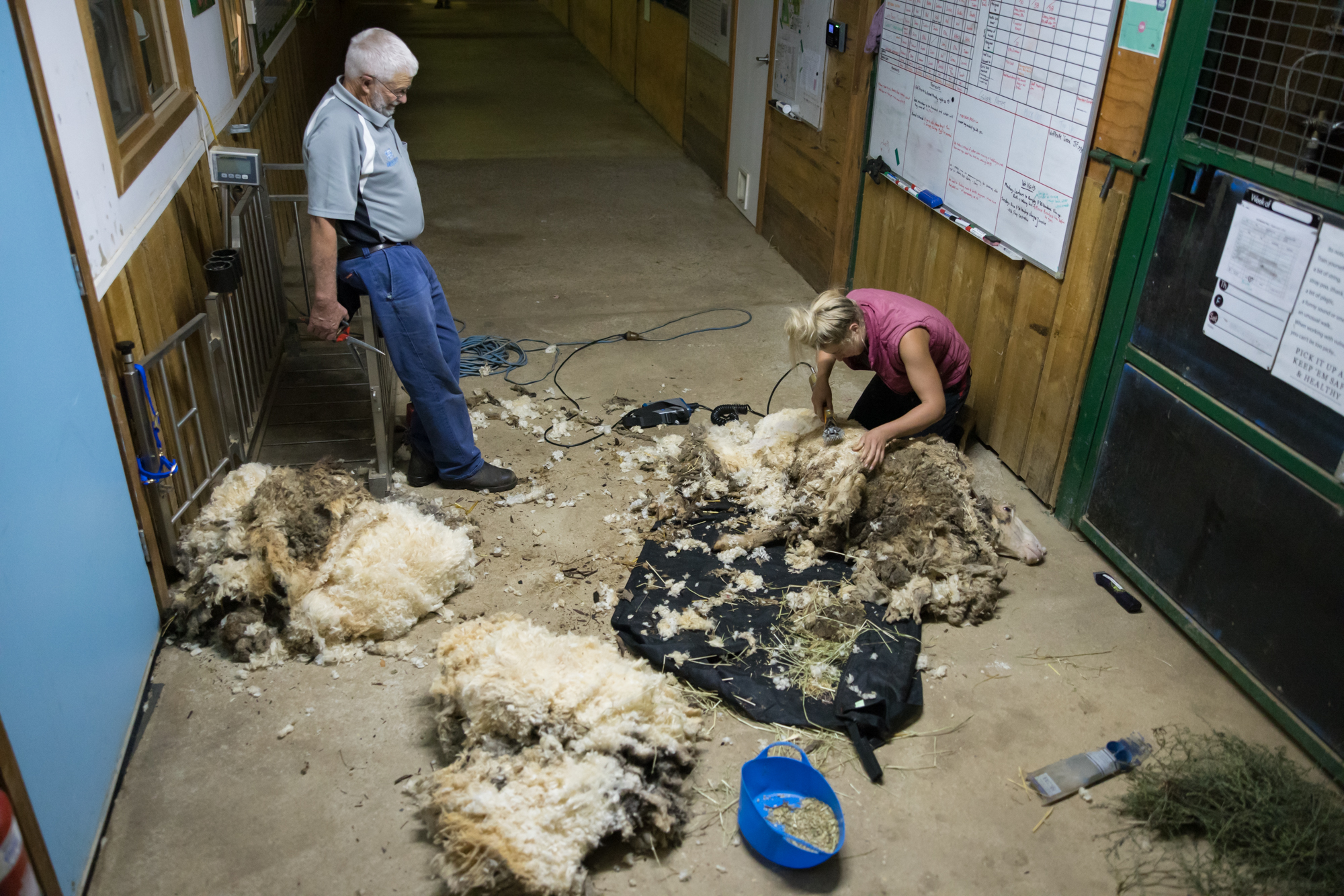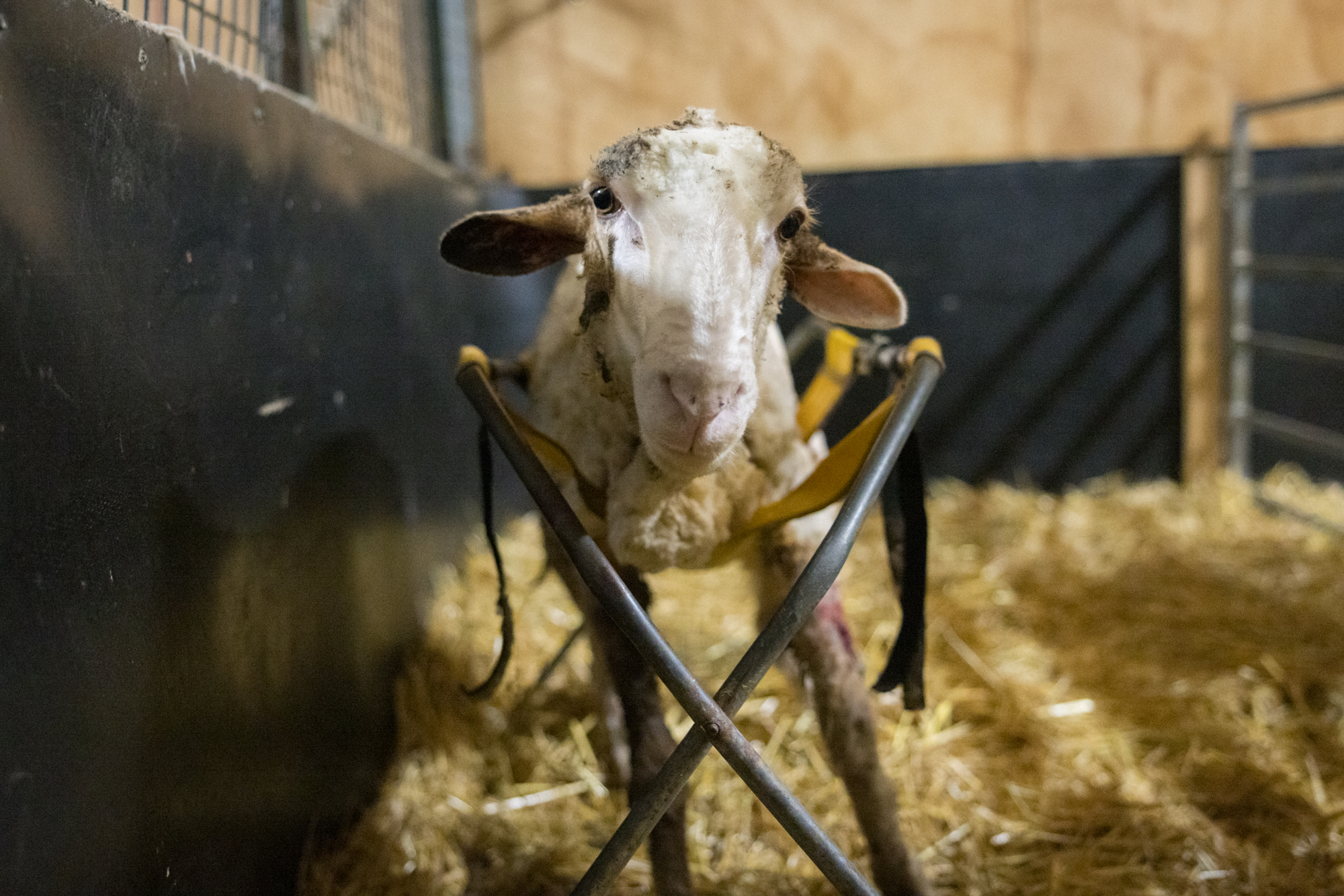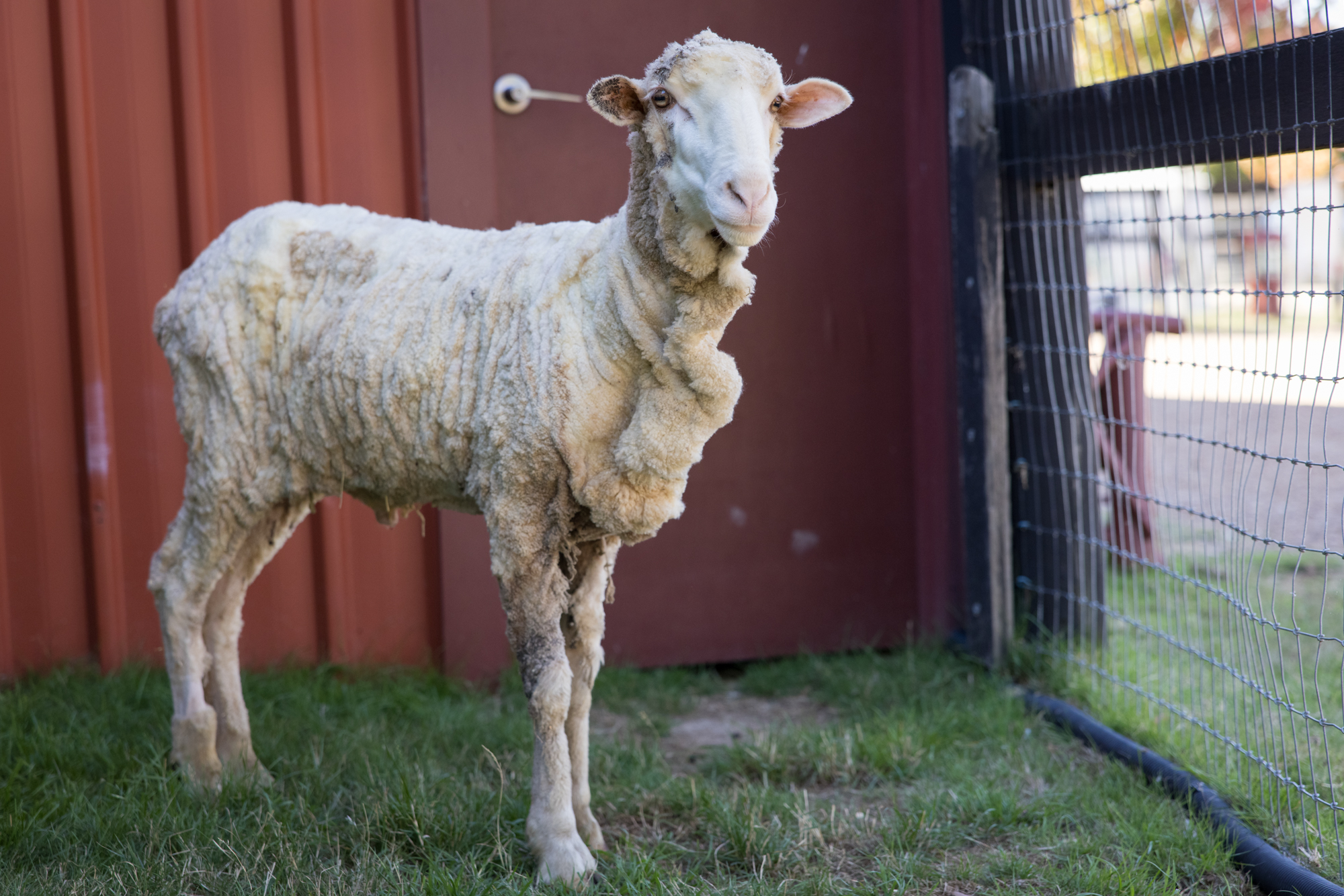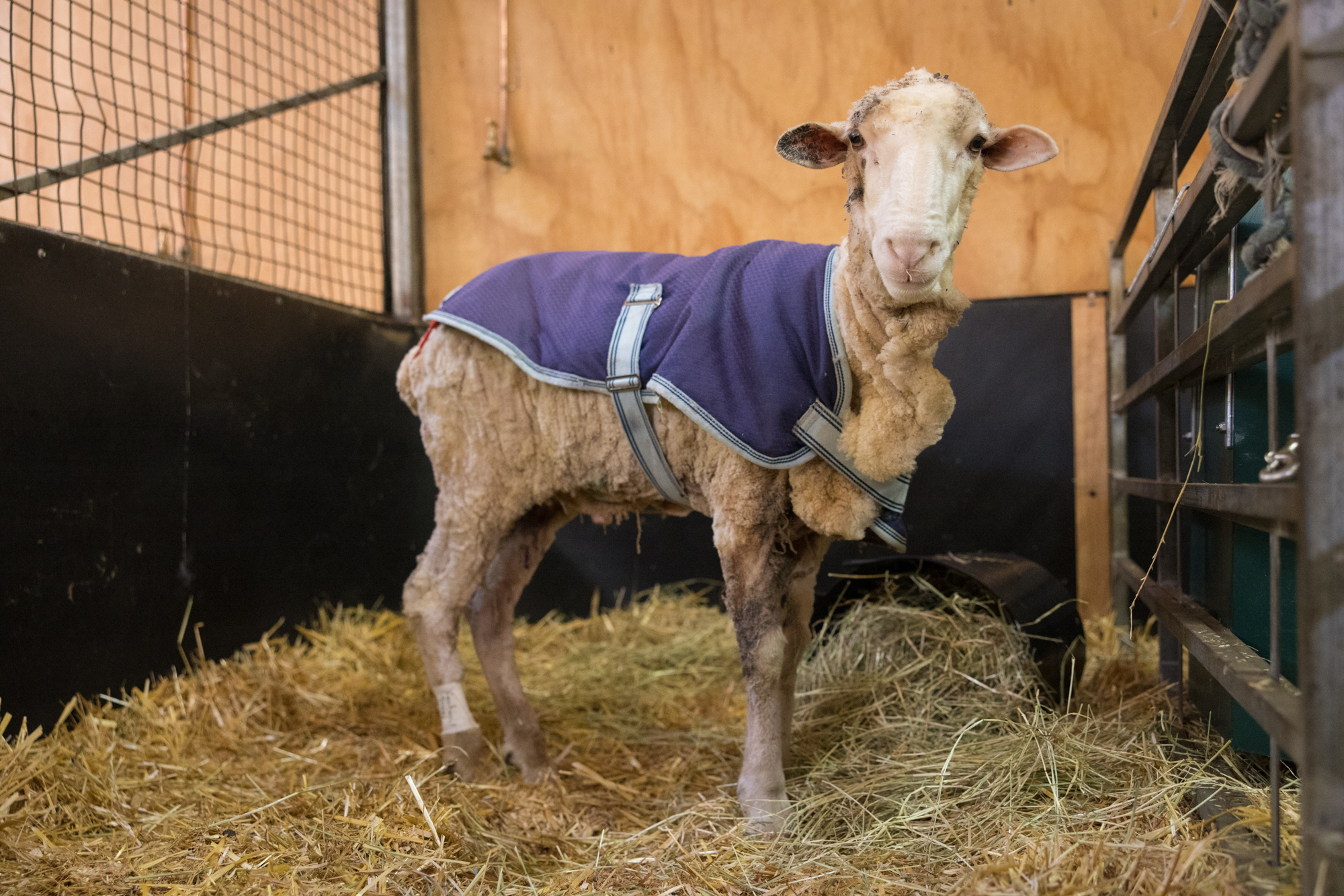 Once his fleece was gone, Alex was introduced to two friendly Edgar's Mission ewes, named Chloe and Molly Brown, who helped him feel at ease in the sanctuary surrounds.
Alex is one of the lucky ones, said his rescuers, although his case is not unique.
Edgar's Mission took in another ram in 2021, named Baarack, similarly burdened by a 76-pound (34.5 kg) fleece and desperately in need of help. Both Baarack and Alex were around 7 years old and castrated, both were of Merino breeding, and both exemplified the massive problems that can occur when sheep are not shorn.
Yet both Baarack and Alex also prove how resilient sheep can be in the face of adversity, and how struggling animals can get their second chance at life when the right people step in to help them.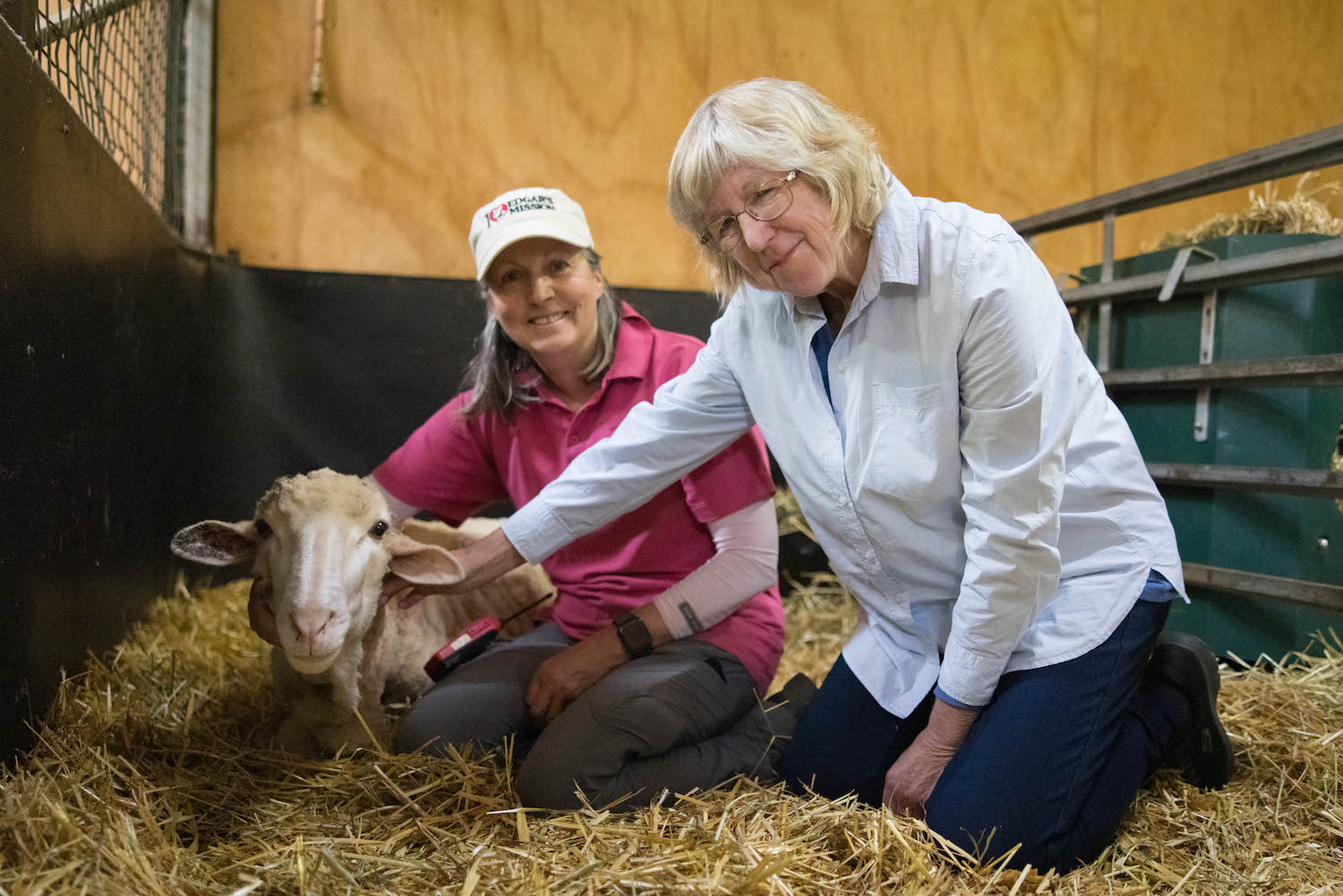 Alex's hefty, matted fleece was not far off the heaviest fleece ever recorded by Guinness World Records: the fleece of another Australian Merino sheep, named Chris, weighing 90 pounds (41.1 kg), shorn back in 2015. The record-breaking fleece was put on display at the National Museum of Australia in Canberra.
The selectively bred sheep of today, Edgar's Mission explained in their news release, need to be shorn at least once annually to avoid critical welfare issues. The nonprofit's farm sanctuary, set on 153 acres of Lancefield's Macedon Ranges, currently provides lifelong care to over 450 animals, including rescued rams like Alex and Baarack.
Governed by a motto—"If we could live happy and healthy lives without harming others, why wouldn't we?"—the sanctuary is committed to education, community outreach, advocacy, and sanctuary tours in hopes of encouraging others to extend compassion to the animal kingdom.
Share your stories with us at emg.inspired@epochtimes.com, and continue to get your daily dose of inspiration by signing up for the Inspired newsletter at TheEpochTimes.com/newsletter