A U.S. Marine Corps pilot has gone down on record as the first military pilot to log 1,000 flight hours in an F-35 Lightning II combat aircraft.
Lt. Col. Brian W. Bann logged his 1,000th flight hour during a delivery mission to Marine Aircraft Group 13 at Yuma, Arizona's Marine Corps Air Station (MCAS), on Dec. 11, 2019.
The Lightning II aircraft model falls under the Marine Corps's F-35B Joint Strike Fighter family of combat aircraft. According to Military.com, the plane can both take off and land vertically, a characteristic known among pilots as Short Takeoff and Vertical Landing (STOVL).
This nimble feature allows the Lightning II to take off from tight locations with very little runway space, such as the flight decks of amphibious assault ships.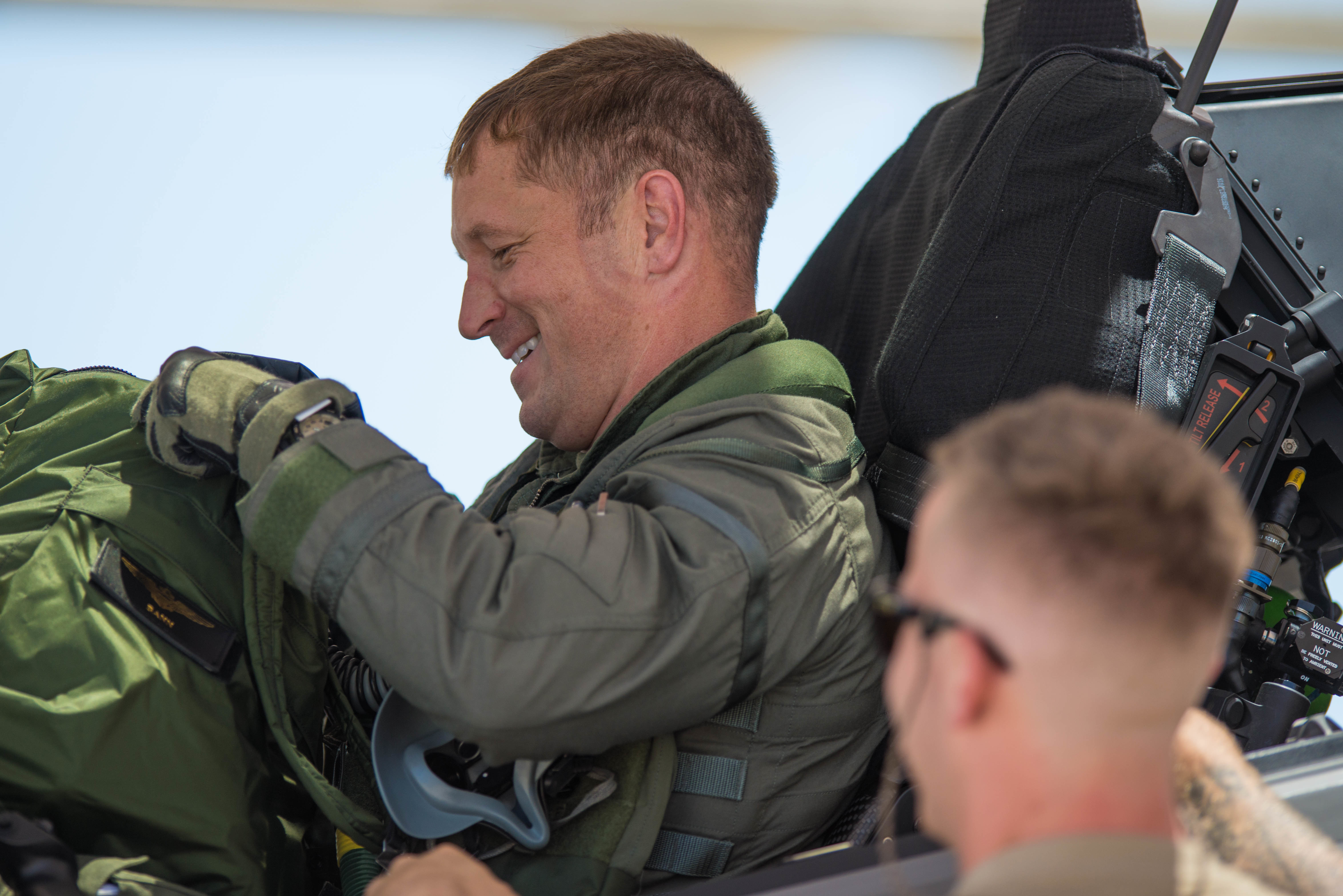 Bann is currently on assignment at the Lockheed Martin F-35 production facility in Fort Worth, Texas, according to a Marine Corps press release. Working for the Defense Contract Management Agency, Bann is responsible for conducting test flights to check aircraft functionality on all three iterations of the F-35: A, B, and C.
As part of his role, it is often required of Bann to deliver an F-35 to an operational unit elsewhere in the country, and on his December trip to Yuma, he killed two proverbial birds with one military aircraft: made the drop, and made history in the process.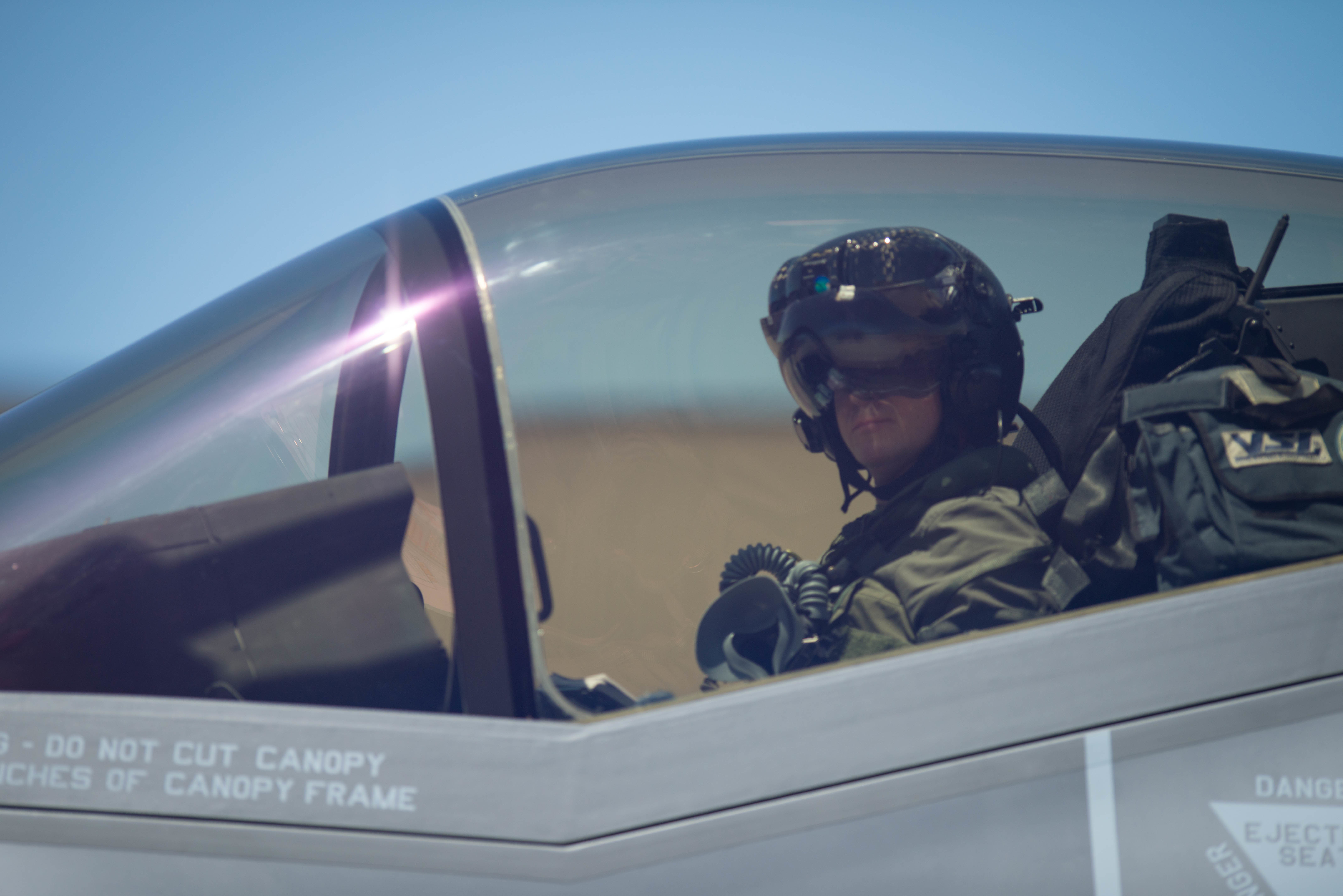 The Marine Corps maintains roughly 100 F-35Bs and F-35Cs in its inventory, held between Air Stations in three U.S. states—Yuma, Arizona; Beaufort, South Carolina; and Miramar, California—and one in Iwakuni, Japan.
Bann joined the Marine Corps in 2000. In total, he has amassed over 3,000 hours of flight time in various fighter jets, in addition to the F-35, including the AV-8B Harrier II with Marine Attack Squadron 211 at MCAS Yuma, Arizona; and the F-16 Fighting Falcon with the 55th Fighter Squadron at Shaw Air Force Base, South Carolina.
The accomplished pilot became one of the first Marine Corps pilots ever to fly the Joint Strike Fighter aircraft at Eglin Air Force Base in Florida in 2013 and went on to become an F-35B Instructor Pilot.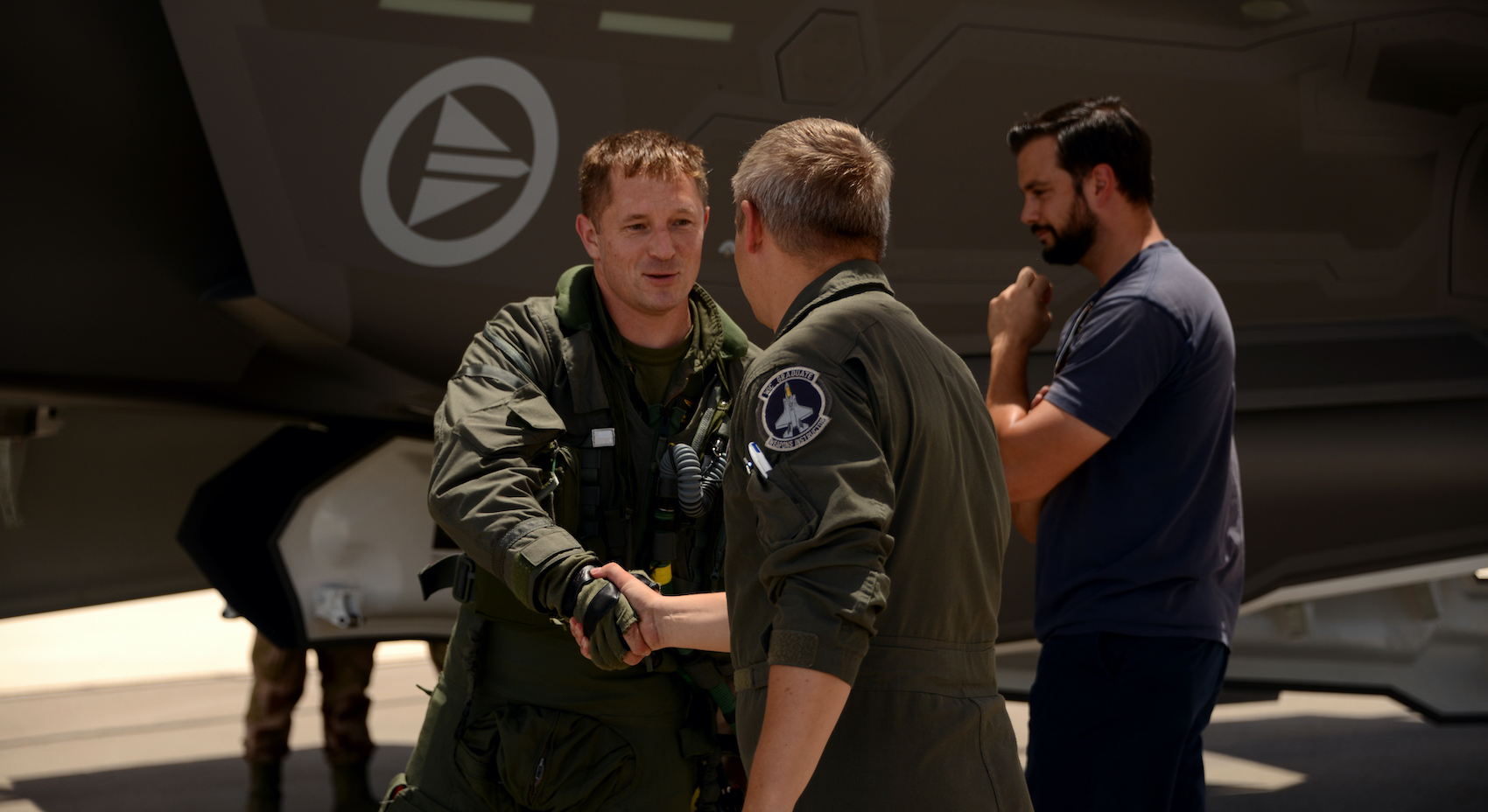 We would love to hear your stories! You can share them with us at emg.inspired@epochtimes.nyc