TOKYO, Japan—There was an atmosphere of excitement and anticipation at the Haneda Airport on the afternoon of April 15. Shen Yun fans, some donning kimonos and others holding welcoming placards and bouquets, joyfully greeted the Shen Yun Performing Arts International Company performers.
"I was both nervous and excited while waiting for them," said Kanai Aika, a local resident who works in the IT industry, who added this was her first experience welcoming Shen Yun. She added, "They have had a long journey coming here."
Shen Yun Performing Arts, a dance and music company based in New York, has five companies of equal size touring the world simultaneously starting December last year, for its 2018 Global Tour. The International Company is now on the final leg of its tour of Asia and South Pacific, after having toured Australia, New Zealand, Taiwan and South Korea.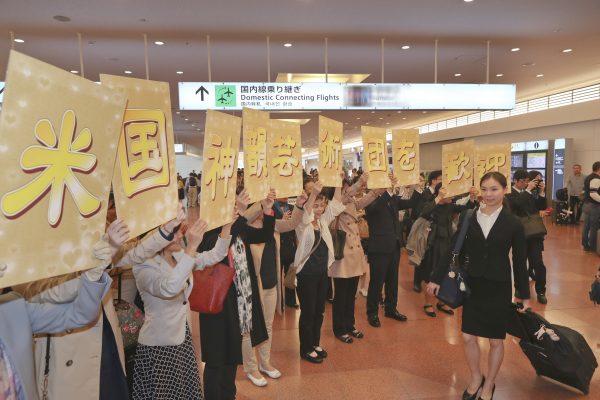 Hirota Hiromitu, another local resident who became a fan after seeing Shen Yun for the first time three years ago, recalled her first experience with the performance.
"All I can remember now is how I was so touched by the lyrics [sung by soloists]. I remember I was shedding tears," said Ms. Hirota. She elaborated that she had since tried to lead a better life, taking cues from the characters from history portrayed on the stage.
These varied characters, including famous poets, generals, and monks, are from 5,000 years of Chinese history. Then brought to life on stage through classical Chinese dance, an art form passed down and refined through the different dynasties.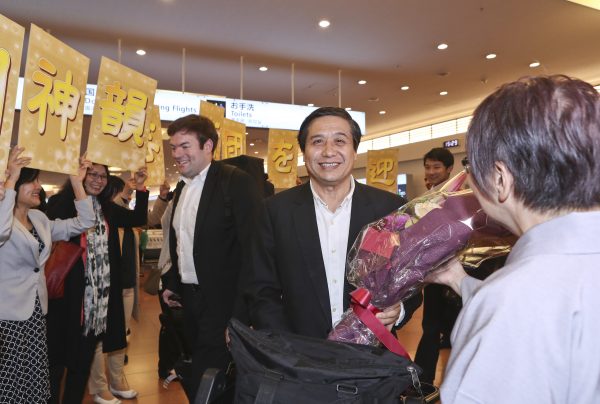 "As usual, there will be a tale from the 'Journey to the West,' as well as several well-known stories from China's ancient past," said Chen Jaling, a principal dancer of Shen Yun, when answering a question about what Shen Yun will bring to the audience in Japan this year.
Besides story-based dances, Shen Yun also showcases ethnic and folk dance from China's diverse ethnic groups, such as the Hmong and Mongolians.
Ms. Chen, making her sixth visit to Japan after joining Shen Yun in 2007, added that the upcoming performance would surely be a "spiritual feast" for the audience.
Although classical Chinese dance is at the heart of Shen Yun, the music is equally important, given its one-of-a-kind orchestra.
"Our music is a unique form of bringing together the East and the West. This is something that nobody has ever done before," said Chen Ying, a flautist for Shen Yun.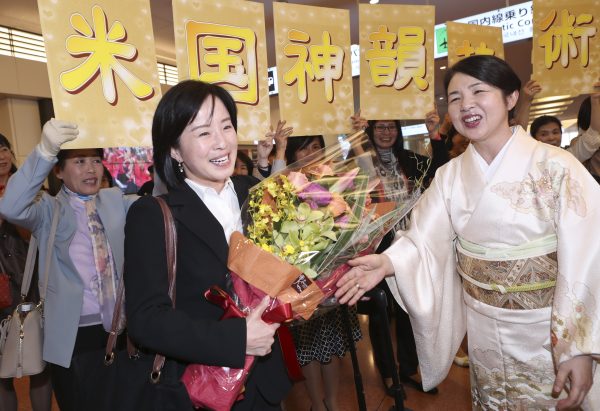 The unique orchestra masterfully combines classical Chinese instruments, such as erhu and pipa, with a full Western orchestra. According to Shen Yun's official website, such orchestra creates "one fresh, harmonious sound" that is pleasing to the ear.
"It is an all-around feast," said Chen Ying, adding that for those who decided to come would not be disappointed, since every program is going to be "a beautiful surprise."
Three of the four performances in Tokyo, the first stop of Shen Yun's six-city tour in the country beginning on April 18, have been sold out, according to Shen Yun's website. The company's popularity in Japan, however, was not a surprise to Maki Satoshi, who works at Shen Yun's ticket center in Japan, given many audience members have been returning to see the performances year after year.
"A company president called us early this year to book seven tickets. He told us that he was going to invite his company's employees," said Mr. Maki, explaining that he had met and talked to the company president at one of Shen Yun's performances in Nagoya last year.
Upon the conclusion of four performance in Tokyo, Shen Yun will grace the stage at the Japanese cities of Utsunomiya, Kawaguchi, Nagoya, Nishinomiya, and Kyoto, for a total of 15 performances, ending on May 2.
Reporting by NTD Television, Niu Bin, and Frank Fang
The Epoch Times considers Shen Yun Performing Arts the significant cultural event of our time and has covered audience reactions since the company's inception in 2006.