GENEVA—Jean-Marie and Violaine Mégevand attended Shen Yun's last performance on March 3, 2019 at the Bâtiment des Forces Motrices (BFM), in this city surrounded by the Alps and the Jura mountains.
Jean-Marie, a surgeon at La Tour Hospital in Meyrin, and Violaine, a teacher, came to discover the best of classical Chinese dance and music. Not quite a discovery for Violaine Mégevand, who learned Western classical dance and attended one of the very first Shen Yun's performances in Europe 13 years ago.
"I had already seen Shen Yun in 2006 in Lyon and I found that the show has changed a lot!" she said.
New York-based Shen Yun was formed in 2006 by a group of artists, originally from China, who wanted to revive the authentic traditional Chinese culture and share it with the world.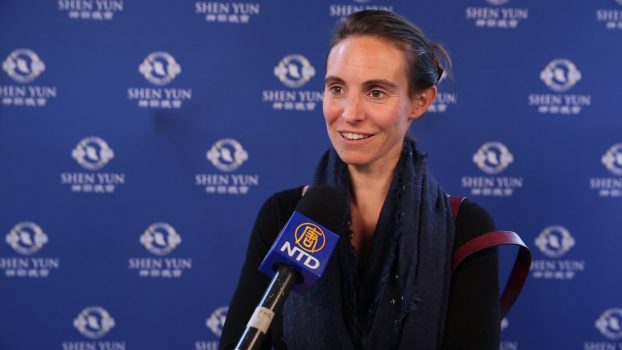 Indeed, many agree that Shen Yun's productions are more impressive every year; that the dancers and musicians, accompanied by innovative effects like the animated digital stage background in sync with the dancers' movements, are only getting better.
Jean-Marie Mégevand said, "The scenes in the background are extraordinary, the background colors and the costumes are just fantastic! I think it's really a very, very successful show."
For this surgeon who uses the latest medical technologies, such as a robot surgeon, seeing Shen Yun has been "an aerial emotion," he said, explaining that "one feels completely light, transported."
But for the couple, it was the spiritual aspect of the show that particularly moved them, each in their own way.
For Mrs. Mégevand, Shen Yun constitutes "an openness to faith, whatever the religion" because, she could feel the faith present in the dancers' expressions and movement.
"I really liked this divine side, it moved me a lot," she said.
Jean-Marie Mégevand related to this spiritual aspect as a philosophy: "The quest for the best, the quest for happiness, the quest to be at the service of others." And he felt it was a valuable one to share.
"In the world in which we live today, it can only be positive!" he said.
With reporting by NTD Television.
The Epoch Times considers Shen Yun Performing Arts the significant cultural event of our time and has covered audience reactions since the company's inception in 2006.