Many people believe that "eating well, three meals a day" is a good habit for healthy longevity. However, monks have a saying "do not eat after noon." Restricting appetite helps to practice meditation and maintain good health.
In recent years, many pieces of research undertaken by scientists on "caloric restriction" have confirmed that reducing daily energy intake can not only extend the health cycle of the human being, slow down the speed of aging, but also provide better treatment effects for many metabolic diseases such as diabetes, hypertension, and obesity. The intracellular autophagy mechanism may be involved in related regulation.
Based on the relevant research, "intermittent fasting" has become an increasingly popular way of keeping healthy.
'Moderate Starvation'
A report from a Yale University research team published in Science, a top international biology journal, points out that "moderate starvation" can slow down the rate of body decay.
The team recruited 218 volunteers, aged 21 to 50, who reduced their original calorie intake by 14 percent. After two years of observation, it was found that the fat in the thymus decreased in middle-aged and elderly people, while the fatty areas of T cells, which are responsible for the immune system, increased.
This means that after these middle-aged and elderly people control their diet, the immune system, which has slowly degenerated, has begun to gradually improve; the inflammation caused by age has been reduced; the body's metabolism has also been improved. It was examined that their healthy life span was extended by nearly 30 percent.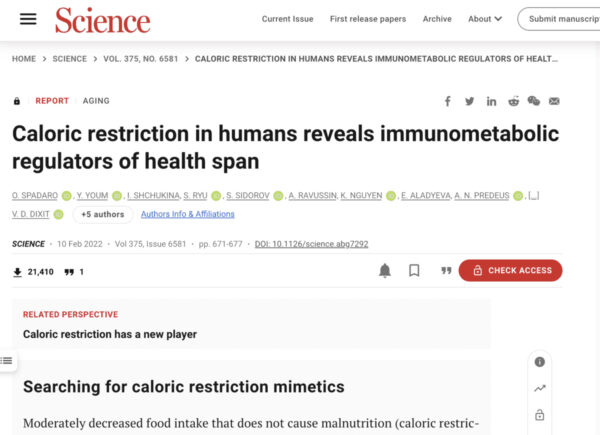 Increases Life Span
The team of Dr. Rafael de Cabo from the National Institutes of Health (NIA) of the United States published in Cell Metabolism that intermittent fasting may be the key to maintaining youth.
They divided 292 4-month-old healthy mice into 3 groups: ad libitum group, one meal per day group, and one meal per day with a 30 percent calorie reduction group.
After 20 months of continuous feeding, under the condition of fulfilling the body's needs, the less the mice eat, the younger the cells are, and the longer lives they have.
Compared with the ad libitum group, mice fed one meal per day had reduced insulin resistance and had an 11 percent longer life span; mice fed a daily meal with 30 percent calorie reduction had a 28 percent longer life span.
The researchers carried out related experiments on monkeys and got similar results.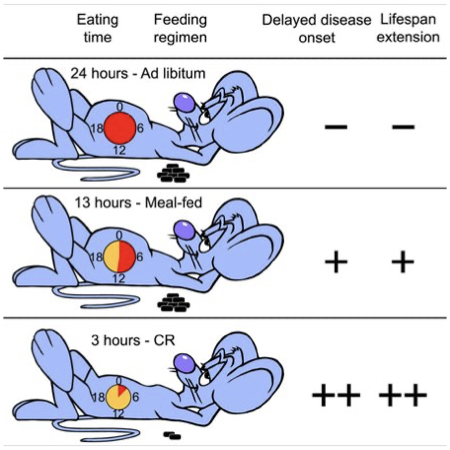 'Autophagy Effect'
Why can "moderate starvation" promote healthy life and longevity?
Another article published in Cell Metabolism provides an explanation. The study found that the viability, energy, and self-repair ability of muscle cells in mice were greatly improved after intermittent fasting.
The researchers said that when a person is in a state of starvation, the cells in the body are also "starved," which automatically stimulates the "autophagy mode" of cells. New and powerful cells will actively engulf damaged and senescent cells, while stimulating the production of new cells.
Cell also published a Harvard University research report in 2017, pointing out that intermittent fasting also helps mitochondrial autophagy, by protecting mitochondria to keep cells in a "young" state, slowing down aging and prolonging the lifespan.
Mitochondrion, as the "factory" of cells, ensures 95 percent of the energy supply for cell life activities and is essential for preventing human aging and inflammation.
In 2022, the research team of the Chinese University of Hong Kong published an article in Diabetes that found that insufficient autophagy leads to an increase in the production of mitochondrial reactive oxygen free radicals, which is closely related to vascular endothelial dysfunction in diabetic mice, while calorie restriction can promote the recovery of the cell autophagy, and improve diabetic vascular dysfunction.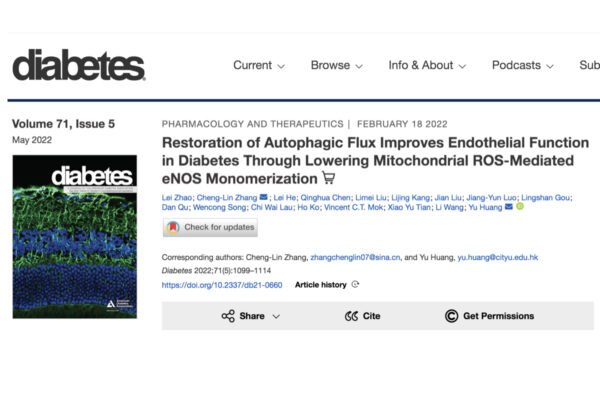 Intermittent Fasting Phenomenon
Dietary restrictions can be traced back to ancient Buddhism, Taoism, and even earlier practitioners in the mountains and forests. There is a saying among monks that "do not eat after noon." Restricting appetite helps to practice meditation and maintain good health.
Sadhguru, an Indian yoga master based in the United States, once said, "when you keep your stomach empty, your body and brain work the best."
"Intermittent fasting" has become a popular way of staying healthy in Europe and the United States. Many studies on intermittent fasting indicate that it not only can slow down aging, but also have good therapeutic effects on many metabolic diseases such as diabetes, hyperlipidemia, hypertension, and obesity.
Jack Dorsey, the founder of Twitter, is a practitioner of intermittent fasting. He said that he only eats one meal a day, usually between 6:30 p.m. and 9:00 p.m. He eats mainly fish, chicken, steak, salad, and spinach and also adds some berries and black chocolate as an after-meal dessert. Jack Dorsey revealed that after following this routine, time is saved, concentration is improved and even he sleeps better at night.
Louis Koo, a Hong Kong artist, has always maintained a very good body shape. When he attended a brand event, he revealed that his way to keep fit was to eat only one meal per day. He would only drink water, even if he was shooting an action movie, with scenes that require great physical strength.
Of course, one should not overdo anything. Too much starvation leads to energy and nutrition deficit, which is also harmful to health.
Louis also emphasized that fasting is not suitable for everyone, and it is still necessary to consult a doctor before fasting.