A London-based actor, whose mother moved to Australia just before the pandemic, got the surprise of his life when she walked into a West London pub. The pair shared their first hug in two years, and the emotional moment that was caught on camera has since tugged at netizens' heartstrings.
"I had no idea it was going to happen; I was in complete shock," Ciarán Joyce, 34, told The Epoch Times. "When we hugged it felt like we were the only two people on Earth."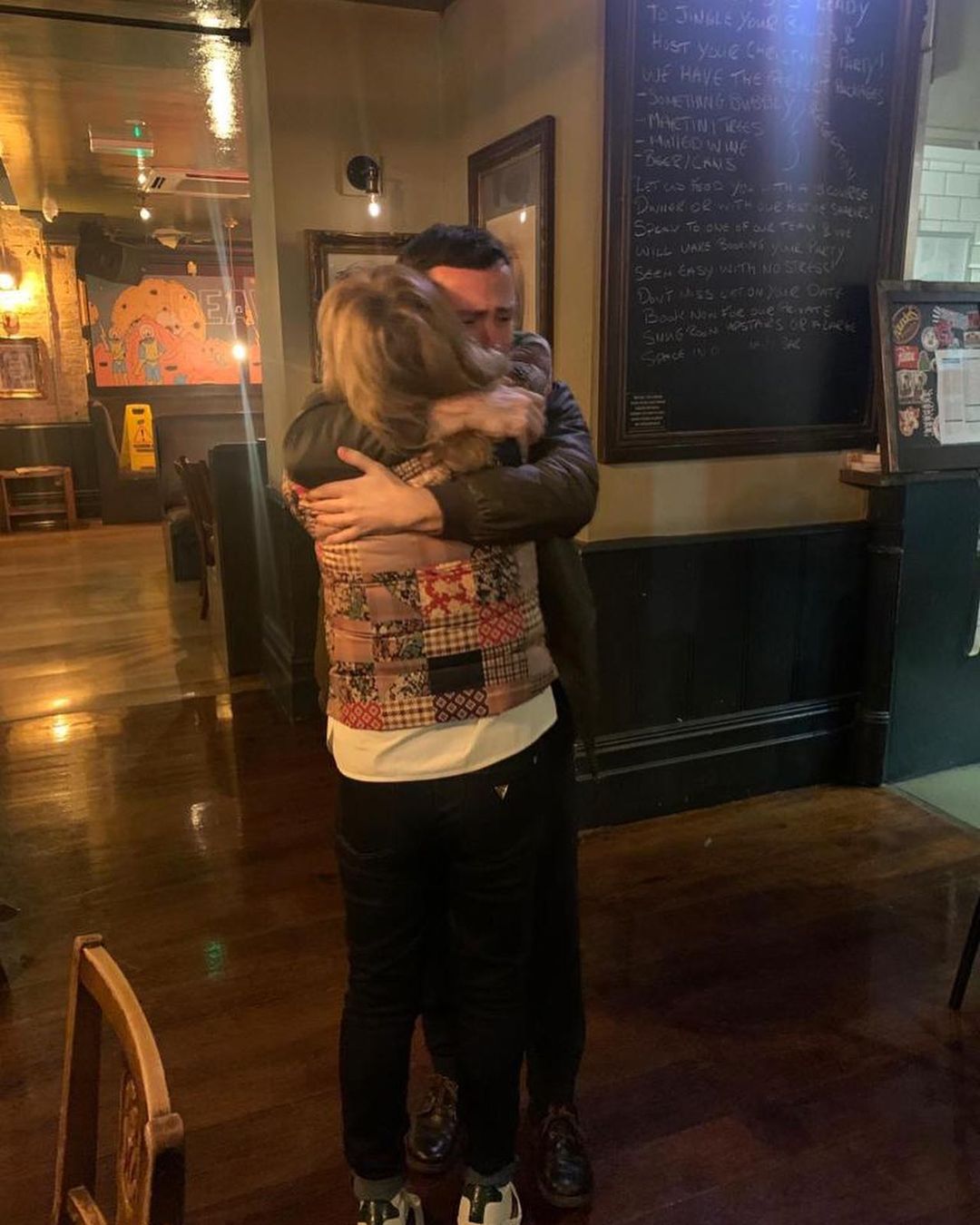 Sharing the heartwarming footage of the reunion on Instagram, Ciarán explained that his mother, Hayley Gibbs, 56, had moved to Australia in 2019.
"Due to the pandemic, I hadn't seen her since. We also lost my Nan (her Mam) in April. She was unable to come home to say her goodbyes due to strict Australian border control," he added.
However, the mother-son duo kept in touch via FaceTime until Hayley could travel to London to see her son. Her surprise return was organized in mid-November with the help of Ciarán's partner, fellow actor Lucy Dryzek, aged 30.
In the footage shot by Lucy, Ciarán spots his mother entering the pub and is struck by a look of intense disbelief, before getting to his feet and rushing towards her. The pair collide with open arms and hug fiercely as both are moved to tears.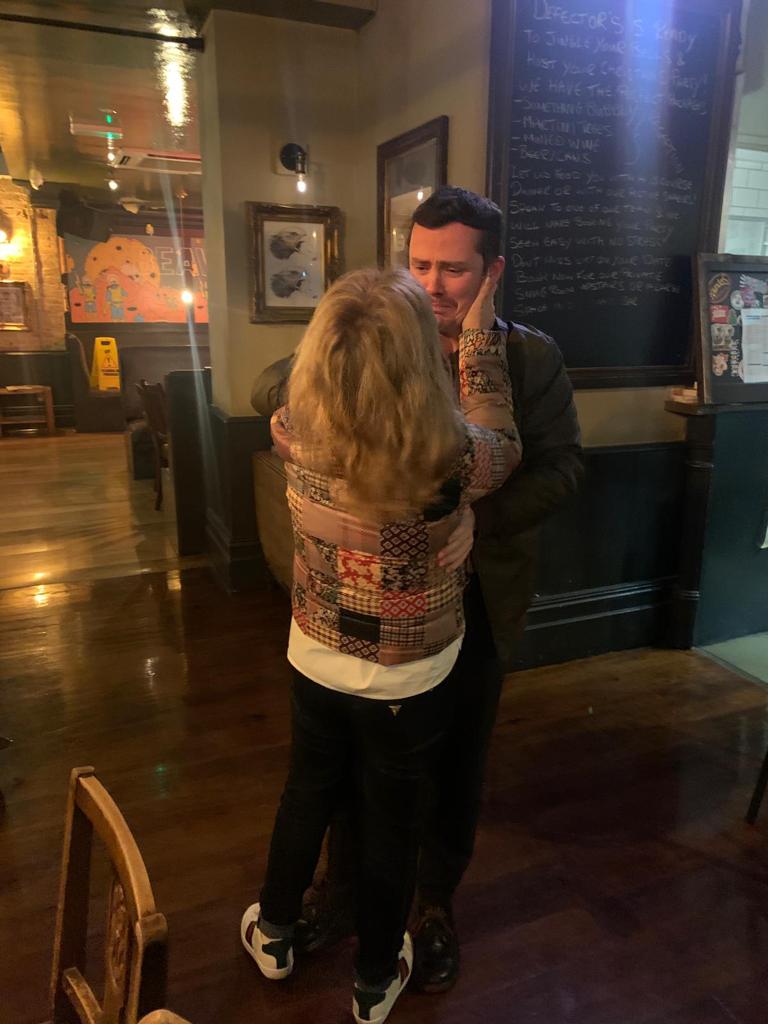 Lucy also shared the tear-jerking footage on her Twitter page, explaining her joy at Hayley's return. "When she told me she was moving home we got to plan the best surprise ever," she wrote.
(Courtesy of Ciarán Joyce)
Ciarán and Hayley, who hail from Cardiff in Wales, have always been close. Ciarán told The Epoch Times that his mother has always encouraged him to be himself and chase his dreams. Their two-year separation was the longest they had ever gone without seeing each other.
Ciarán was happy that the two people he really cares about made this happen.
"It's been so lovely to see so many people react so positively and take so much comfort from the video," Ciarán said, referring to the overwhelming response to the video. "It feels like it encapsulates what many all over the world have gone through, in regards to not seeing their loved ones."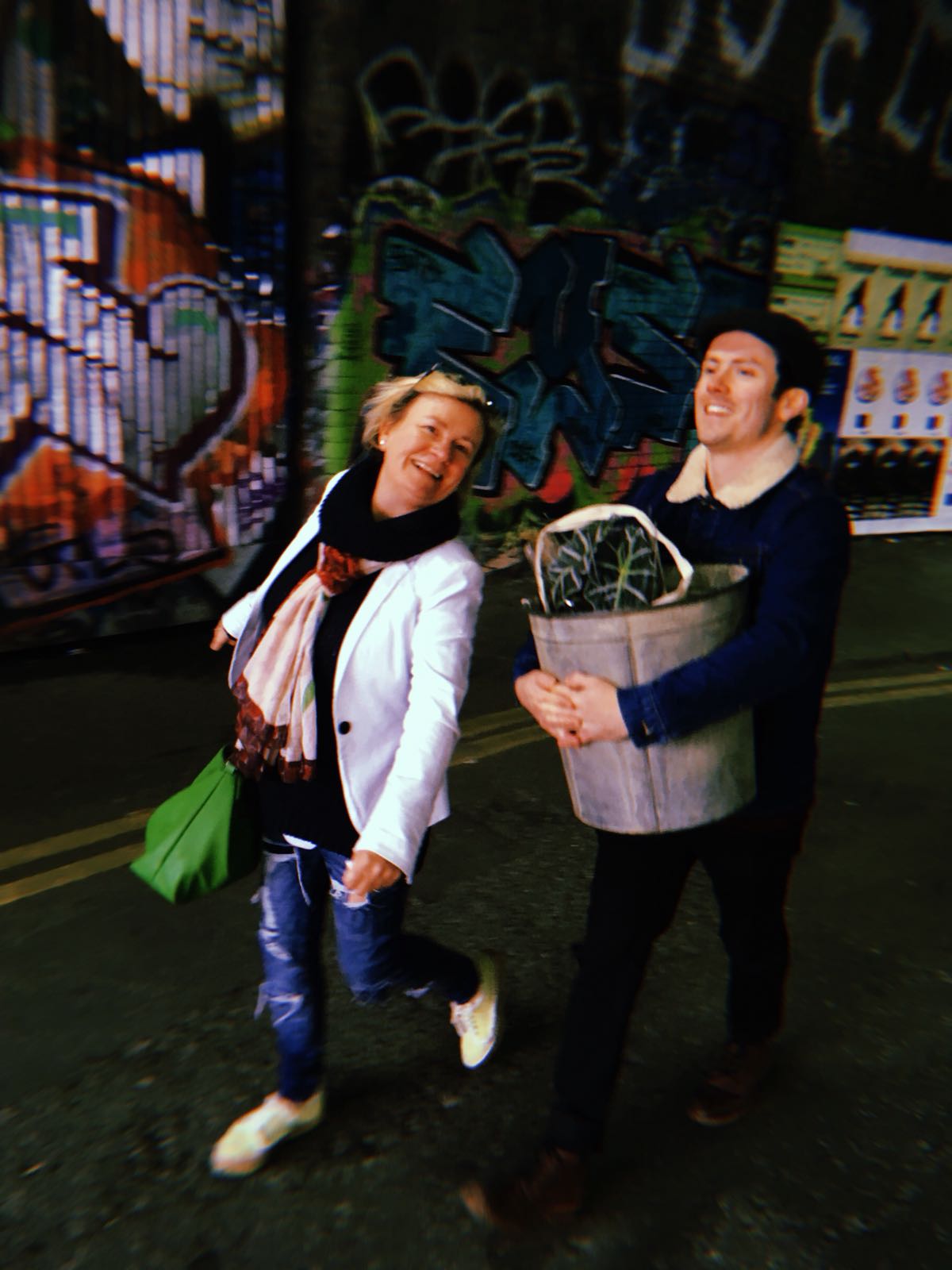 "I hope, if you are separated from your loved ones during the pandemic, you get to see and hug them soon," he continued. "It's hard not seeing the people you care for most, but when you do finally get to hug them, it makes it all worth it."
As Hayley is currently in the UK, Ciarán knows exactly how they'll be celebrating this holiday season.
"We will all get together over Christmas and catch up with loads of good food," he said.
Share your stories with us at emg.inspired@epochtimes.com, and continue to get your daily dose of inspiration by signing up for the Epoch Inspired newsletter at TheEpochTimes.com/newsletter