BRISBANE, Australia—A former professional dancer said he couldn't stop watching Shen Yun Performing Arts and found the costumes, dances, and music to be very hypnotic onstage at the Queensland Performing Arts Centre, on Feb. 27, 2019.
Karlos Velasco was stunned when he saw New York-based Shen Yun's last performance in Brisbane.
"I think it's really visually spectacular," said Velasco, who has been trained in classical ballet, modern, gymnastics, and aerial work. "I love the focus that they put into the artistry of the hands, I find it very hypnotic, they are very fluent with all the arm movements, it's lovely."
He found Shen Yun's journey through 5,000 years of Chinese civilization to be very valuable in better understanding the country's true history and divine origins of classical Chinese dance.
"I love the traditions; especially studying classical ballet, I love traditional work, it's lovely," Velasco said. "The stories are lovely, especially the comical ones … the quality, it's lovely, it's why we came, to see the dancing as well."
Velasco believes the world-class show is worth attending.
"Definitely go see it. … I think it's entertaining, I think it's worth it's money, I think it's a good experience," he said. "We get a lot of colors, a lot of costumes, it's very hypnotic in it's movement and it's gestures. It also has all the classical music behind it … it was half Western and half Chinese musical instruments."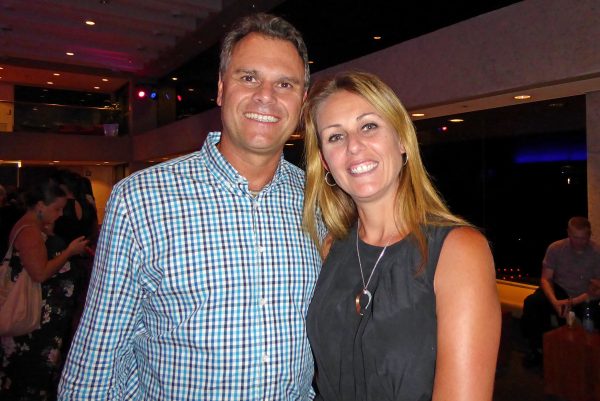 Retired PGA golf champion Nick Bush was amazed at how synchronized the performances were.
"Unbelievable synchronization—that's the probably the biggest asset, how synchronized it was," said Bush who won the PGA Championship twice and Open Championship once. "They just glide around the stage … it's very unique, I've never seen anything like it before."
He felt mixed emotions when he learned about the Chinese communist regime's 19-year persecution of the Falun Dafa (or Falun Gong) spiritual practice, and how the regime does not allow Shen Yun, whose artists practice Falun Dafa, to perform in Mainland China.
"It's awful that it happens but it's amazing to think these people have this spiritual side that helps them get through it," Bush said. "I think it's sad to be honest that they have to do not let you know the truth, I was quite interested that they train in New York, not in China."
Bush also thought the Shen Yun dancers were so calm and collected they might have great success in sport.
"Their bodies' strength, they're so light on their feet, the balance, balance is a massive thing in golf," he said. "They have immaculate balance, they'd all be good golfers, they both glide around the stage the same."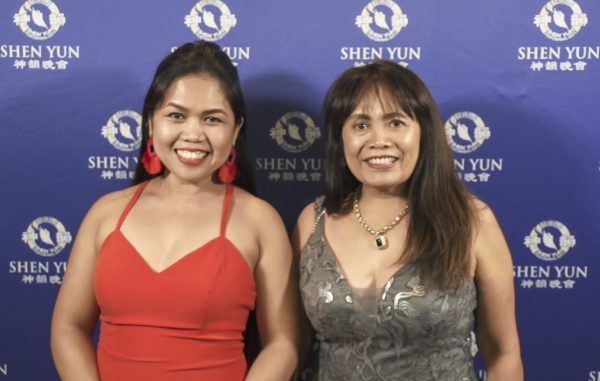 Retired civil construction business owner Josie Rae-Smith commended Shen Yun as a uniquely fantastic performance.
"It was well synchronized and the dancers are very graceful. It is just beautiful," she said.
Rae-Smith found Shen Yun really valuable in discovering classical Chinese dance.
"It's like they're showing their culture," she said. "The costumes are very colorful, the music is very, well, relaxing … a fantastic show to watch."
She was motivated to see Shen Yun because it is truly a world-class show.
"I know that it is actually a well known group, and I think that's one of the reasons why I actually watched the show," Rae-Smith said.
Since the company was established in 2006, it has carried-out its mission to revive 5,000 years of Chinese civilization through music and dance and depicting Chinese culture as divinely inspired.
Rae-Smith was very happy with her experience in watching Shen Yun.
"Basically, it's so entertaining, and really fantastic to watch, and we really enjoyed it; everyone looks beautiful," she said. "It did not disappoint us and [I am] really happy to have actually watched it, I should get all my girlfriends [to come next time] … we actually look forward to it and we are so glad that we actually watched it."
With reporting by Mary Yuan, Steve Xu and Richard Szabo.
The Epoch Times considers Shen Yun Performing Arts the significant cultural event of our time and has covered audience reactions since the company's inception in 2006.