RICHMOND, Ky.—Elizabeth Burton, a marketing leader with Amazon, and her family were delighted by Shen Yun Performing Arts at the EKU Center for the Arts on May 8.
"I loved it, I thought it was beautiful. The colors and the costumes were exquisite … the dancing was phenomenal," she said.
Based in New York, Shen Yun Performing Arts is the world's premier classical Chinese dance company. Along with folk dances and solo performances, the production depicts story-based pieces that tell tales from ancient times to the modern-day.
Mrs. Burton was impressed by the company's patented method of integrating a 3D animated backdrop with the stage performance. It allows the performers to remarkably travel back and forth between the stage and the background projection.
"How the dancers came in and out of the background—that was really nice, nicely done," she said.
Besides talented dancers, Shen Yun features a one-of-a-kind orchestra that blends traditional Chinese instruments into a classical Western orchestra.
"A live orchestra … really made the experience I think, even that much more amazing. I didn't expect it," said Mrs. Burton.
"Having both instruments that we are used to in an orchestra but [adding] Chinese instruments … I absolutely loved it!"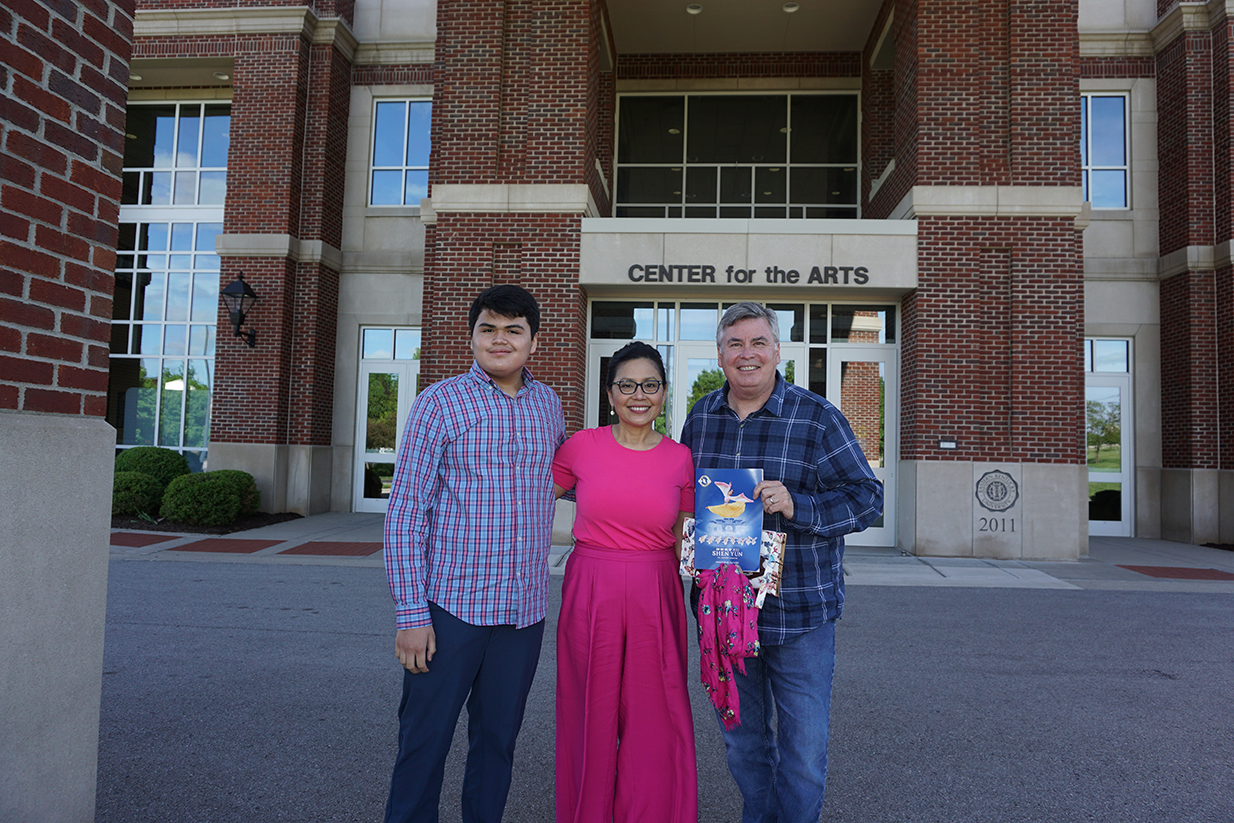 Attorney Jim Thomas and his family also attended the Shen Yun performance at EKU Center for the Arts in Richmond on May 8, 2022.
"It was flawless. They performed flawlessly … that and the timing of everybody just … precision," he said.
Mr. Thomas's wife, Lea, was very impressed with the values and virtues experienced throughout the dances.
"They talk about compassion and … the message of kindness," she said, "love is really what binds us together—gives us hope—humanity, can really endure hardships … so it just showed us such beauty."
"The vision, the past—hopefully, it will help the future generation with the vision of the future."
Shen Yun Performing Arts aims to revive China's 5,000-year-old traditional culture. The company's website says its performance this year demonstrates "China before communism."
China was once known as "The Land of the Divine" and Shen Yun presents this culture by drawing upon the Middle Kingdom's Buddhist and Daoist philosophies. In the past, artists looked to the divine for inspiration and cultivated virtue in order to create uplifting art.
Today, Shen Yun's artists follow this noble tradition, which is why audiences feel there is something different about Shen Yun, says the company's website.
"I think that the whole overall story of faith and a higher being is very striking for us because it's not something that you see people broadcast much anymore," said Mr. Thomas.
"People are almost afraid or ashamed to believe in a Divine Being and God … and I was just happy to see those kinds of messages going out to an audience without shame," he said, "those are the things that we teach our son. And I just saw this beautiful message put out … very gracefully, very artistically"
"I think [compassion] is very important to everybody today … people can differ and still get along—love one another," he said,
"Hopefully, more people will see that message and, and will take it to heart."
Reporting by Michael Huang, Nancy Ma, and Jennifer Schneider.
The Epoch Times is a proud sponsor of Shen Yun Performing Arts. We have covered audience reactions since Shen Yun's inception in 2006.