Shen Yun's Message Appreciated by Consultant
April 10, 2014 11:12 pm Last Updated: April 12, 2014 11:45 pm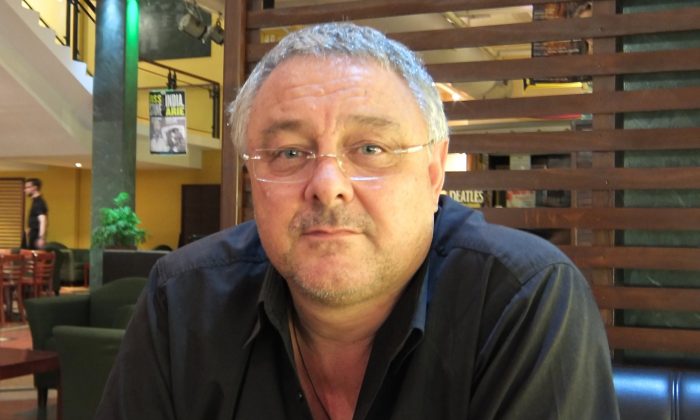 WELLINGTON, New Zealand—Mr. Henry Balfour was very impressed with the messages he got from Shen Yun's performance at the St James Theatre, on Tuesday April 8.
Mr. Balfour is a Consultant for Epps Software Pty Ltd who specialise in software application development. Educated at Eton Mr. Balfour is also a writer.
Concerned about the oppressive regime in China which won't allow its people freedom of belief he said, "The message here is that spirituality that all people have inside them is not being allowed to practice in modern China and that's wrong."
Shen Yun is based in up-state New York, its website explains "Over its past 60 years of rule, the communist regime has treated traditional Chinese values?centered on the idea of harmony between heaven and earth?as a threat to its existence. And in its systematic campaigns like the Cultural Revolution, it has uprooted traditional beliefs and destroyed ancient treasures?bringing traditional 5,000 years of civilization to the brink of extinction."
Mr.Balfour liked the solo singing performances and found the lyrics contribute to the story telling throughout the Show.
He said, "I think the songs are important."
Shen Yun vocalists' sing in bel canto style.
There were many aspects Mr. Balfour liked.
He said, "It's very good! The orchestra is excellent, the digital backdrops were subtle. … quite convincing, so they were well done.
"Overall it's a balance of traditional methods, traditional feel, within a modern context."
Reporting by Li YIng Chen and Judy Shakespear
New York-based Shen Yun Performing Arts has four touring companies that perform simultaneously around the world. For more information, visit Shen Yun Performing Arts.
The Epoch Times considers Shen Yun Performing Arts the significant cultural event of our time. We have proudly covered audience reactions since Shen Yun's inception in 2006.