Awestruck is a look you will see on many people's faces after they have watched a Shen Yun performance. Though they have seen the advertising, or have had Shen Yun recommended to them by friends, what they experience often comes as a surprise.
New York-based Shen Yun's 13th season is fully underway, with all six of its 80-member touring groups presenting traditional Chinese culture to audiences in the United States and around the world. New cities have also been added to the itinerary, as well as more performances added to the world's major cities like New York, Paris, and Berlin.
This year's production debuted in California on Dec. 12, an early start to the season for the arts company that rehearses and travels with a new production each year. So far, the touring companies have performed throughout a number of states, including California, Massachusetts, Virginia, Texas, and New York.
The Epoch Times has attended all performances worldwide and talked to many audience members about the remarkable undertaking of reviving an ancient culture.
It was journalist Rita Cosby's fourth time watching Shen Yun perform when she saw the company at Lincoln Center in New York.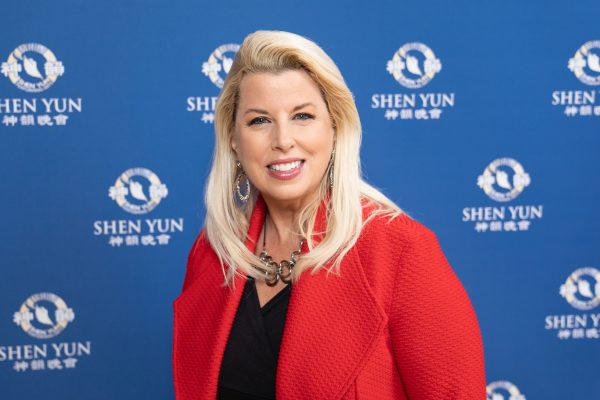 "The performance I have seen now is breathtaking," Ms. Cosby said. "It's so powerful; it's so moving because of the storyline behind it. It's really a story of courage. It's a story of appreciating history, appreciating the incredible people of China, and I hope the whole world sees this."
"I'm walking away deeply inspired and profoundly moved," she said. "It's an incredible, incredible performance."
Shen Yun has also begun its 2019 tours of the United Kingdom, Canada, Japan, and France.
Opening night in France was in Paris on Jan. 16, and Prince Jean d'Orléans, Duke of Vendôme, attended. The prince said that watching Shen Yun made him feel he was "escaping into another world full of color, poetry, and humor."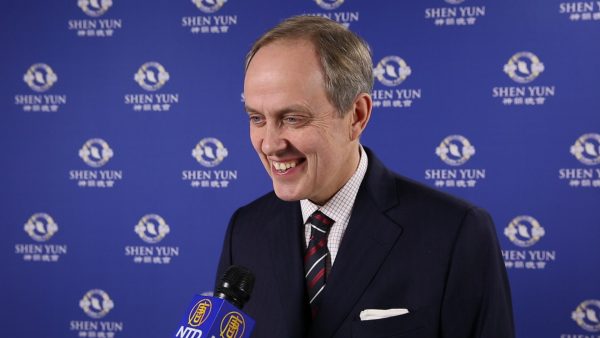 "I think it's very good. We need this today," he said. "We're too materialistic, so we need to escape a little. We need poetry, and then we need this relationship … with the sky, with the divine."
"When you don't know what your past is, it's hard to know where you're going," he said. "And I think that in a world that doesn't have a reference, tradition and culture are very important. And then when you have 5,000 years of culture, it's even stronger."
Shen Yun Performing Arts was formed in America by a group of Chinese artists who came together to revive traditional Chinese culture. Through classical Chinese dance, Shen Yun Performing Arts seeks to impart not only China's stories but also its spirit and essential nature.
"Every dance embodies and celebrates the virtues that were at the heart of Chinese civilization for thousands of years: loyalty, courage, compassion, piety, and veneration for the divine," according to the Shen Yun Performing Arts website.
Antoine Treuille, director at Eramet, also saw Shen Yun perform in Paris. He said, "We all need spirituality. We all need to elevate our spirit. We all need hope, calm, serenity, and I find that this show evokes the peace we need today."
"It's really part of the human heritage," he said. "And it is these things that must absolutely be kept alive and not be lost."
"Shen Yun" translates as "the beauty of divine beings dancing," and Leo Carruthers, professor emeritus at Paris-Sorbonne University, who specializes in literature and civilization of the Middle Ages, talked about this spiritual facet of many cultures.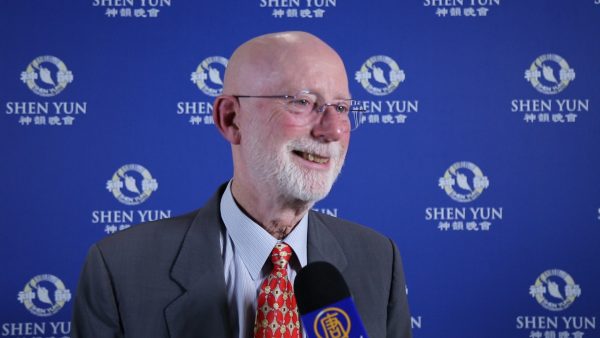 The name "Shen Yun" as well as the spirituality in the performance did not surprise Mr. Carruthers, who said that in many cultures, researchers find the concept that culture, such as languages and the arts, comes from heaven. "And that's because it speaks to something that's inside the human being. It's his spiritual side," Mr. Carruthers said.
Culture Interrupted
Traditional Chinese culture is spiritual. It was built upon the values established by Confucianism, Daoism, and Buddhism, as well as lessons learned over the rise and fall of many dynasties in its 5,000-year culture.
But in 1949, the Chinese people were severed from their history and culture when the communists seized power and set out to destroy the Chinese culture and replace it with a communist one.
Through campaigns like the Cultural Revolution, the Chinese who upheld their traditional culture were subjected to public humiliation and often death at the hands of the Communist Party. Countless other desecrations and unutterable violations have been committed against the Chinese culture and people by the Communist Party since.
Shen Yun does not embody the post-1949 culture, which was installed by a modern political group. Rather, it imparts the authentic 5,000-year-old traditional Chinese culture that had been painstakingly passed down through millennia.
But if the Chinese Communist Party has tried to destroy the tradition and values of the past, it's only been an interruption, as Shen Yun Performing Arts has made it its mission to revive the ancient culture, bringing forth the values, stories, and spirituality of the Chinese culture once again.
Restoring the Culture
Chinese businessman Mike Li saw Shen Yun in Boston. He was moved to tears.
"What I see is not just performing arts," Mr. Li said. "It is China's traditional culture, a divinely inspired culture—one with a few thousand years of venerating the heaven and earth."
"For the past several thousand years, Chinese people venerated divine beings, heaven, and earth. Human interactions were harmonious … and there was harmony between heaven and earth. However, this harmony no longer exists [in modern China]," he said.
The Shen Yun dancers also moved Japanese classical dance instructor Midori Tanaka in Japan.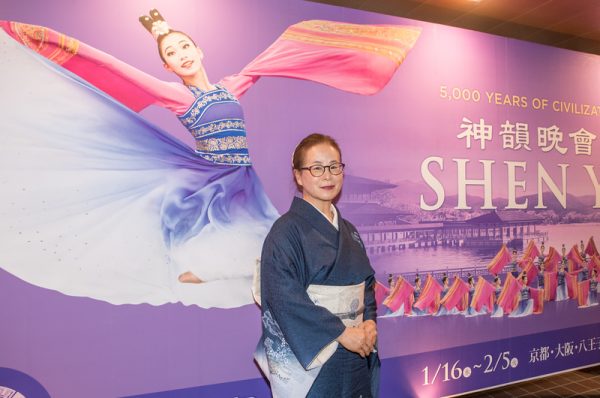 "The dance moves were so graceful," she said. "The dancers were light and floating. From their facial expressions to their fingers and then their feet, everything was rich in emotion."
Ms. Tanaka also felt something deeper as she watched the dancers.
"It was a voice coming from their soul," she said. "It was something that couldn't be put into words … These artists passed on [to the audience] their compassionate thoughts in their dances."
"Today's experience was truly unbelievable," Ms. Tanaka said.
But it is not just those of Asian heritage who benefit or sense the depth and importance of the culture that Shen Yun seeks to restore.
In France, filmmaker Pascale Pouzadoux also felt something profound being conveyed by the Shen Yun performers, and said they were "inspired by something very ancient."
"They were trying to communicate to us a form of serenity, tranquility, a meditation on life and existence," she said.
"The whole world should see this show."
Shen Yun Performing Arts will return to New York City with the 2019 production March 6–17 at The David H. Koch Theater at Lincoln Center.
The company will return to Fairfax, Virginia, and perform March 12–14.
Shen Yun will perform in Purchase, New York, March 20–24.
And Shen Yun will perform in Washington, D.C., at The Kennedy Center Opera House April 17–21.
A full list of performances, and tickets for all performances worldwide are available at ShenYun.com
The Epoch Times considers Shen Yun Performing Arts the significant cultural event of our time and has covered audience reactions since the company's inception in 2006.