Shen Yun 'Visually Very Beautiful' Says Performing Artist
April 1, 2014 1:32 am Last Updated: April 2, 2014 1:40 am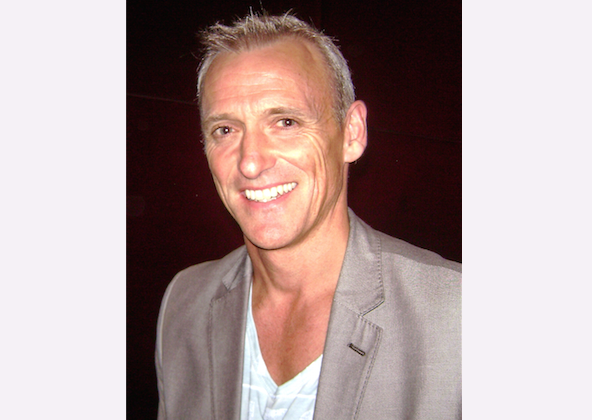 MELBOURNE, Australia—"Visually it's very, very beautiful," said Simon Storey after seeing the New York-based Shen Yun Performing Arts final Melbourne performance, on Sunday March 30.
Simon Storey is definitely no stranger to the stage. The accomplished actor, dancer and singer trained with the Royal Ballet in London, and later went on to study physical theatre and acrobatics with the famed British acrobat, Johnny Hutch. He has graced audiences across the globe on some of the finest stages, and is soon to perform in Opera Australia's Rigoletto at Melbourne's prestigious State Theatre. It is that same stage where Mr. Storey went to see Shen Yun.
He shared his impressions of the performance.
"I love the oriental style of fabrics, and colours and design, it's very beautiful," Mr. Storey said.
According to the company's website, Shen Yun's mission is to revive 5,000 years of true, divinely-inspired Chinese culture through the medium of classical Chinese dance. Known for its flips, spins and gentle elegance, classical Chinese dance is said to be one of the world's most rigorous and expressive art forms, having been constantly refined over thousands of years. Many people are surprised to learn that techniques from modern day acrobatics and ballet were derived from this ancient art.
"The moving, the tumbling and dancing is visually very beautiful. … I didn't realize, that gymnastic techniques and ballet techniques come from ancient oriental styles of dance and movement," Mr. Storey said.
With his extensive experience and intricate knowledge of a wide repertoire of styles, Mr. Storey was intrigued by the history of classical Chinese dance, the principle style in Shen Yun performances.
"It's interesting seeing the styles from different periods, for example the Tang Dynasty … There's an evolution of art, over the thousands of years … I'm curious about some of the styles, if they're much, much older. … some of it can be traced back literally three, four or five thousand years. It's pretty amazing," Mr. Storey expressed.
Shen Yun Performing Arts International Company, which presents a brand new show each year, will continue its 2014 tour in Canberra from April 4.
Reporting by Jianguo Wu and Rebel Eddy
New York-based Shen Yun Performing Arts has four touring companies that perform simultaneously around the world. For more information, visit Shen Yun Performing Arts.
The Epoch Times considers Shen Yun Performing Arts the significant cultural event of our time. We have proudly covered audience reactions since Shen Yun's inception in 2006